Malaysian Grand Prix: Sebastian Vettel look to bounce back after falling 28 points behind rival Lewis Hamilton
After blowing pole position by causing a crash at the Singapore GP, Sebastian Vettel threw away a golden chance to regain the championship lead from Lewis Hamilton.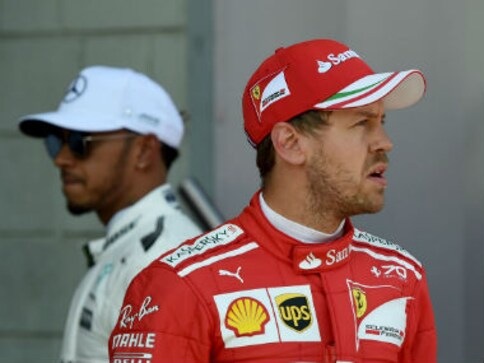 Sepang: The heat is on Sebastian Vettel at this weekend's Malaysian Grand Prix.
After blowing pole position by causing a crash at the Singapore GP two weeks ago, the Ferrari driver threw away a golden chance to regain the championship lead from Lewis Hamilton.
Instead, he drifted 28 points behind the British driver, who clinched his sixth win of the season for Mercedes.
"The last race was a strong reminder that sport always has the power to surprise," Mercedes head of motorsport Toto Wolff said. "We have been on the receiving end of those bad moments before."
But with just six races remaining, Mercedes has the upper hand and Vettel's margin for error is increasingly small. He can ill afford another blip in Malaysia, where the intense heat and stifling humidity make it one of Formula One's toughest races.
Singapore offered some respite, since it was a night race, but this one is raced in afternoon heat with 80 percent humidity. Cockpit temperatures reach around 50 Celsius (120 Fahrenheit).
"It's like being in a sauna. We have all of our gear on and the car is hot as well," Mercedes driver Valtteri Bottas said. "The seat itself is warm, and then we're surrounded in the cockpit by the electrical boxes."
Drivers can expect to shed five percent of their body weight in fluid loss.
"Fatigue sets in," Bottas added. "It's more difficult to be consistent and, in the very worst cases, you can develop cramps or even problems with your vision."
The undulating, 5.5-kilometer (3.4-mile) track, a mixture of long straights and quick, sweeping corners, is also one of the most challenging, and enjoyable, for drivers. Many are sad that the Sepang International circuit is hosting its final race.
"They are taking away the toughest, if not the toughest race of the season," Hamilton said this week at an event by Mercedes backer Petronas in Kuala Lumpur. "It is sad to think this is our last race at Sepang."
Neither Vettel nor Hamilton have fond memories of last year, however with both failing to finish the race as Red Bull clinched a 1-2 with Ricciardo holding off Max Verstappen. Vettel could use a helping hand from Red Bull now.
Red Bull has been improving in recent weeks and looked strong in Singapore qualifying, placing both cars ahead of Hamilton and Bottas.
Ricciardo has been looking particularly strong, with his second-place finish in Singapore earning him a seventh podium position in the past 10 races. Without a troublesome gearbox, the Australian might even have challenged for the win.
On a track that suits Red Bull well, a similar grid position on Sunday would be ideal for Vettel, providing he can avoid crashing again.
That Vettel finds himself in a chess-like scenario is much of his own making, and he must still be waking up at night with cold sweats thinking of Singapore. He made a sloppy error of judgment heading into Turn 1, taking out his Ferrari teammate Kimi Raikkonen and Verstappen, both of whom could realistically have denied Hamilton a podium finish and crucial points.
Understandably, given that it has not won a driver's championship since Raikkonen's title in 2007, Ferrari was not impressed.
Although Vettel deserves huge credit for turning the Prancing Horse into a contender again, he owes them a big performance here.
Far removed from the title tussle, there will be a couple of new faces appearing.
Frenchman Pierre Gasly makes his F1 debut for Toro Rosso, replacing Daniil Kvyat until the end of the season.
The 21-year-old Gasly has a great chance to push his claim to race for Toro Rosso next season, too, when Carlos Sainz Jr leaves on a one-year loan move to Renault. Gasly was unhappy at not getting an F1 seat at the start of the season, having won the second-tier F2 series in 2016, so is determined to prove he is good enough.
"I am not worried, I am excited," said Gasly, who came through the Red Bull junior program. "I have worked hard for this."
Countryman Charles Leclerc, who leads this year's F2 championship by 59 points, is very highly rated. He will drive for Sauber in the first practice session here and again in P1 in the United States, Mexico and Brazil.
Leclerc is part of the Ferrari junior program. Sauber uses Ferrari engines, and there could be an opening at Sauber next year if Pascal Wehrlein leaves for a better team or Marcus Ericsson is replaced.
Further incentive for Leclerc to impress, even if it's only in practice.
also read
Sports
Fernando Alonso and the engine maker had a nasty split in 2015 when the Spaniard was highly critical of Honda's F1 efforts.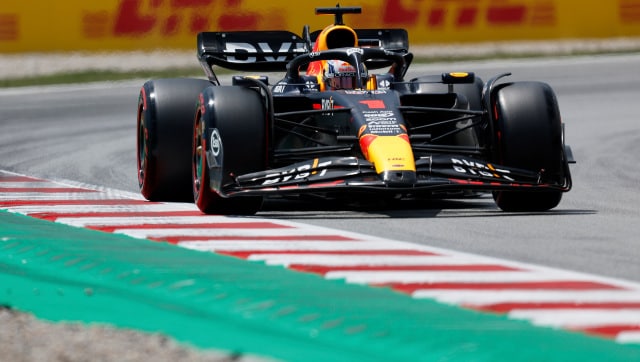 Sports
Driving with supreme confidence, Verstappen clocked a best lap in one minute and 14.606 seconds to beat his Mexican title rival by 0.768 seconds, leaving Esteban Ocon of Alpine eight-tenths adrift in third.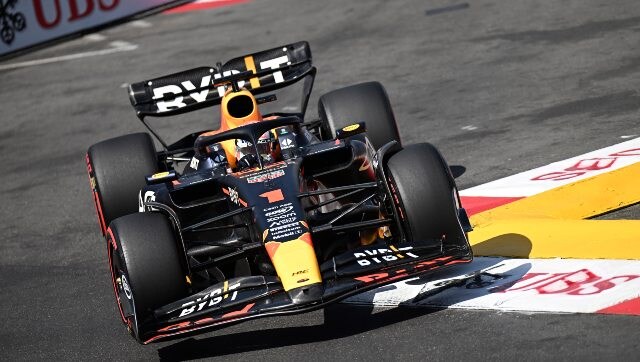 Sports
Max Verstappen clawed back three-tenths of a second in the final sector to beat Aston Martin's Fernando Alonso and Charles Leclerc of Ferrari.