Malaysia Open 2018: Lee Chong Wei's 12th title is an ode to his hunger and insatiable quest for success
'Lee Chong Wei has a vision of winning and he feels that he doesn't want to leave playing badminton, because the day he gets off the court, he is going to miss it badly," said his coach Misbun Sidek.
For the first time in as many months, Kento Momota looked startled on the court. The wondrous netplay, retrieves, and even the steely defence of the Japanese ace were not enough to tame his opponent.
As he gasped at the net after failing to read a deceiving crosscourt jump-smash from the other side of the court, Momota's coaches — sitting behind him — sensed danger.
There was fear in Momota's eyes. Fear of losing the final of one of the first tournaments on the South East Asian circuit. Fear that his 21-match winning streak would end at the hands of crowd-favourite Lee Chong Wei.
Meanwhile, Momota wasn't just playing against Lee. The 'Lee Chong Wei Boleh (can do it)' chant echoed the Axiata Arena as the vociferous fans cheered every point won by their countryman. And rightly so, as the Malaysian legend was looking to clinch his 14th Malaysia Open medal in 16 years.
Lee showed no signs of fatigue despite a slew of smashes and delicate net shots thrown at him. He even gave the Japanese a taste of his own medicine by dominating 50-plus-shot rallies. To top it off, the Axiata Arena saw outrageous shots from Lee to which his younger opponent, who floats across the court like old foe Lin Dan, failed to find a counter.
However, Lee got carried away during the dying stages of the second game to take the short route. He trailed 19-18 but then came another jaw-dropping deceptive stroke from deep forehand baseline corner which left Momota startled, yet again. The Japanese took his foot off the pedal and Lee romped to a record 12th Malaysia Open title in 16 years. He fell to the ground in jubilation.
Lee is a gift that keeps on giving.
Ever since Lee Chong Wei graced the court on the international circuit, his discipline and dedication are admired by many, and it all boils down to just one unique trait: hunger.
"I've been with Lee for more than 10 years. Since the age of 19, we saw the spark, the hunger, the approach in him and how he challenges himself in training sessions. It is important for sportspersons to know what they want. He knew that right from the beginning," Malaysia national team coach Misbun Sidek told Firstpost during the India Open in New Delhi in February.
Lee will be 36 in November, but the way he has been delivering booming smashes, he looks far from finished. At the end of the match and during the prize-distribution ceremony, Lee would celebrate by hugging his two sons, which more or less indicates that there is life beyond badminton.
"He is getting soft in the heart, whereby people ask him 'Why play for so long when you have achieved so much? You have a family now'. It's natural to absorb others' opinion. But he has a vision of winning and he feels that he doesn't want to leave playing badminton, because the day he gets off the court, he is going to miss it badly," said Misbun, who coached World No 1 Viktor Axelsen for six months ahead of the Rio Olympics in 2016.
Lee has achieved everything there, apart from gold medal at the Olympics and World Championships — sport's two biggest events. And it's not the first time that Misbun was asked about Lee's timid outings and the mental block in the final of marquee events.
It was Lin Dan first, who had stood in the way of the Malaysian's attempts for gold at the Olympic finals in 2008 and 2012, and at the Worlds in 2011 and 2013. Then came another formidable Chinese shuttler in Chen Long, who denied Lee from finally winning gold in 2016 Olympics and at the Worlds in 2015.
"This is all about his career. So many players don't win more than 50 Superseries. He didn't manage to win an Olympic or World Championship gold and his three losses in the final is to me is just unfortunate. It was near and I think it's not for him. He is the 'King of Superseries'. Maybe he cannot become an Olympic champion but he will always rule the Superseries section. You cannot win everything, can you?" smiled Misbun.
Looking at the pace at which his ward is still delivering, Misbun felt that Lee could embarrass his younger counterparts for another 4-5 years with ease. Albeit, he has to follow the training program and find the "right balance" between sport and his young family.
But the question is: for how long, Lee?
"It's like when you give a horse to drink water, he will drink when he wants to. You can't force him to drink. Same is the case with sportspersons. When you are hungry to become a champion, no one can stop you. That's why he is so successful," the 58-year-old said.
Lee played his 104th career final at the Malaysia Open. Don't just rub your eyes in disbelief. There have been multiple occasions where the staff, including Misbun, fans and media have asked him time and again about his future. The 35-year-old had a short, crisp answer ready for his coach. "He said that it's the pleasure of winning, the pleasure of representing the national team," recalled Misbun.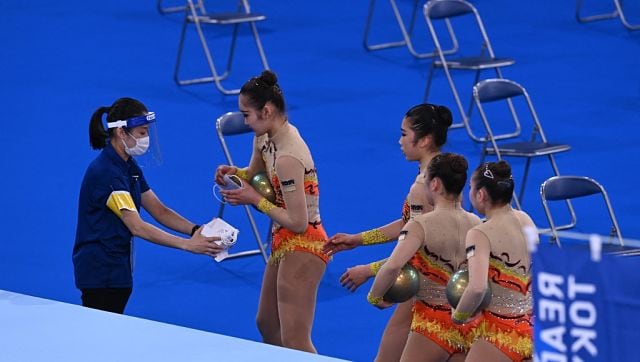 Sports
Japan's government had previously denied it was considering a plan to vaccinate athletes ahead of the general population.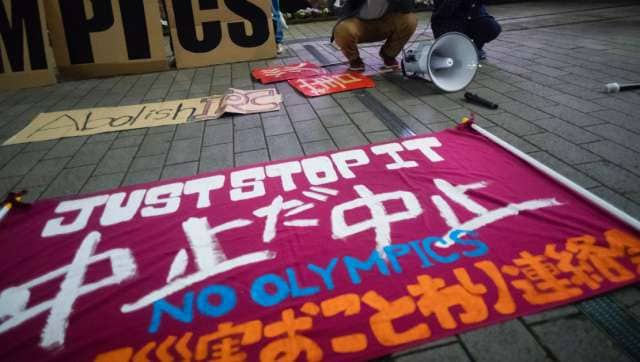 Sports
More than 300,000 people in Japan have signed a petition calling for the Tokyo Olympics to be canceled.
Sports
IOC spokesman Mark Adams insisted, however, that the Games would be a "key moment for the world".