Malaysia apologises for Indonesia flag blunder in guidebook for Southeast Asia Games
Indonesia's Youth and Sports Minister Imam Nahrawi acknowledged Khairy's apology, and said he hoped the incident will not be repeated.
Kuala Lumpur: Malaysia apologised on Sunday for the upside-down printing of Indonesia's flag in the souvenir guidebook for the Southeast Asia Games, which officials said is being withdrawn and reprinted.
The mistake, spotted at the games' opening in the Malaysian capital, Kuala Lumpur, on Saturday, sparked an outcry in Indonesia and the hashtag #ShameonyouMalaysia was trending on social media.
Indonesian President Joko Widodo told reporters in Jakarta the incident concerned "national pride", and called for an apology.
Within hours, Malaysian Foreign Minister Anifah Aman apologised to the government and people of Indonesia for the "inadvertent error", saying that all measures have been taken "to address this unfortunate situation".
Earlier, Malaysia Youth and Sports Minister Khairy Jamaluddin said the mistake would be corrected and a new guidebook sent to the games' officials and guests.
"We apologise for affecting the image and reputation of the Republic of Indonesia, as the flag is a symbol of pride," he said after meeting Indonesia's delegation to the games.
Indonesia's flag has two horizontal bands with red on the top and white underneath. Turning it upside down makes it look like Poland's flag.
Indonesian Youth and Sports Minister Imam Nahrawi acknowledged Khairy's apology, and said he hoped the incident will not be repeated.
Imam earlier expressed dismay, posting pictures of the mistake on his Twitter account after the games' opening ceremony.
"It was a good opening ceremony but spoiled by this fatal negligence that was very painful," he said.
The flag blunder was the latest in a series of embarrassing incidents at the regional sports meet.
Last week, a bus driver ferrying the Myanmar women's football team was arrested on suspicion of stealing a watch and for not possessing a driver's license.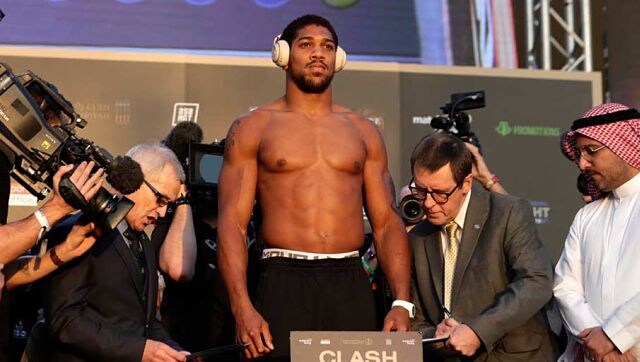 Sports
Talks of a unification 'superfight', which went on for months, appeared to be on the brink of ending in an agreement earlier this year only for a United States arbitrator to rule Fury had to fight Deontay Wilder for a third time.
First Cricket News
Nortje, who picked 22 wickets in 16 matches in his first-ever IPL season in 2020, played an instrumental role in helping DC reach their maiden IPL final, where it came second-best against Mumbai Indians last year.
Sports
Japan has seen the number of infections decline following a record spike last month, which prompted the government to expand and extended virus restrictions, despite the national vaccination programme ramping up.