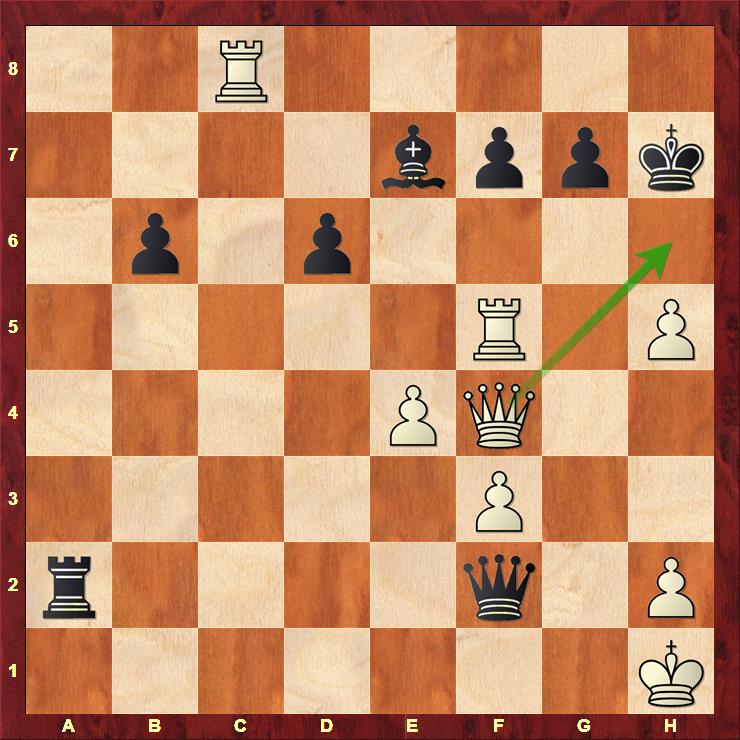 In the above position, Magnus Carlsen finished off his World Championship match with the brilliant move Qh6+. If the King took the Queen Rh8, it would be mate; and if the pawn took the queen then Rxf7 would be game over. To win the World Championship by sacrificing your most powerful piece attracted applause and compliments from amateurs and grandmasters alike.
50.Qh6+ is the way to wrap up the best possible birthday gift. https://t.co/FBXx8Jg2nd #CarlsenKarjakin pic.twitter.com/G0mwGeotDW

— Olimpiu G. Urcan (@OlimpiuUrcan) November 30, 2016
Carlsen's shrewd decision
With the score tied at 5.5 each at the end of eleven classical games, everyone expected Magnus Carlsen to push hard in game twelve. After all he had the white pieces. However, Magnus came to the board, played the most dull and colourless variation against the Berlin Defence, made a draw, and went back home in exactly forty minutes. With six points apiece, the deadlock had to be resolved through rapid games. After playing twelve classical games, some of which lasted nearly seven hours, the switch to rapid format is not easy. You need a completely different frame of mind to perform well.
The twelfth game was only a matter of playing risk-free chess for Carlsen. He had already set his eyes on the rapid games and had started preparing mentally for them. Sergey Karjakin on the other hand had less time to adjust to the new situation. And this made all the difference. As Sergey admitted after the match, he couldn't adjust himself to the rapid format and played quite poorly. It was a masterstroke by Magnus Carlsen.
The rapid tiebreaks
@chess24com Red Square right now! #CarlsenKarjakin pic.twitter.com/Jxt2CuAaxy

— Mikhail O. (@iMishutka) November 30, 2016
Spectators always love shorter time controls. Less the time, more are the chances of players making mistakes. The first phase of the tiebreak consisted of four rapid games of 25 minutes each + 10 second increment per move. The first one to reach 2.5 points would be the World Champion. In case of a 2:2 tie, the action would shift to blitz.
The first game was a "correct" one by both the players. None of them made any obvious errors and after 37 moves, the encounter ended in a draw. The real fun began when in the second game, Magnus played some highly enterprising chess and forced his opponent to go wrong. Karjakin blundered and Carlsen was now cruising towards a win.
Carlsen – Karjakin, Rapid game two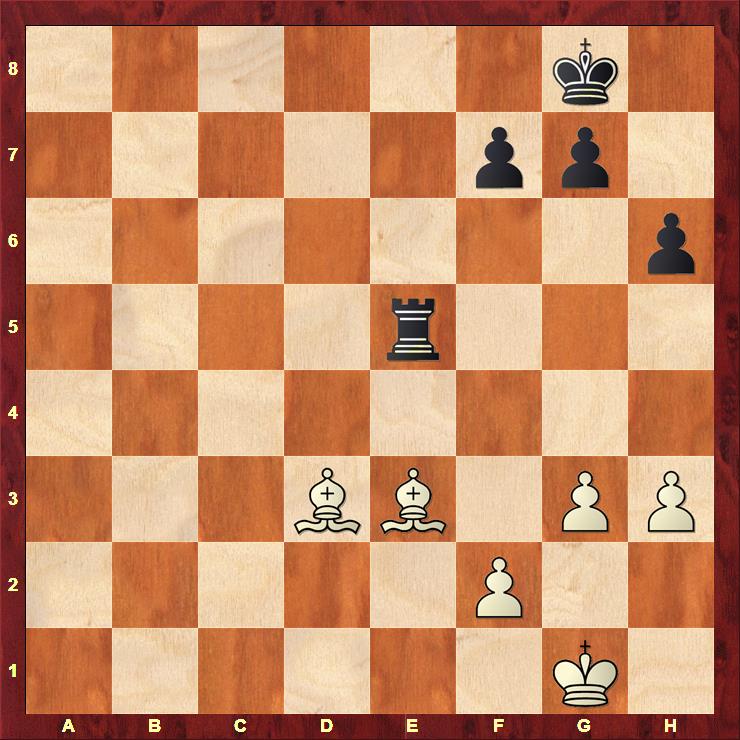 In chess, the rook is worth five points, while each bishop is three points. Not only did Magnus have a material advantage, but the synergy of two bishops along with the king gave him a winning position.
Karjakin seemed unsure about his play and was taking lot of time for each of his moves. He was down to a few seconds on his clock and had the unenviable task of defending the above position. But just like what we have witnessed throughout the match, Sergey didn't give up. He found some excellent defensive resources, and combined with Carlsen's indecisiveness, the game ended in a draw.
The top Dutch player Anish Giri tweeted, "If you ask me Karjakin has just become World Chess Defense Champion."
Everyone felt that the momentum had now shifted in Karjakin's favour. Psychology is an extremely important facet in chess. Sometimes missing a win can have an adverse effect on your next games. However, Magnus is a battle hardened champion. He used his anger and frustration in the right manner and launched a powerful attack against Karjakin's king in the third game. Sergey's position was not so bad, but he took a lot of time for his moves and drifted into a situation where he had very few seconds on the clock and had to find the most accurate moves to hold the game. The pressure was just too much to handle. Karjakin blundered and Magnus had struck the first blood. He now led the match by a score of 2.0 : 1.0.
The Russian was now in a must-win scenario. He had to win with the black pieces and level the scores. To put it in cricketing terms, the chasing side had to score around 18 runs in the last over; theoretically possible, but very difficult. Karjakin had to chuck his solid 1…e5 and rely on the most aggressive opening system as black – the Sicilian Defence. However, Magnus was in no mood to give his opponent even an inch. He played solidly and forced Karjakin to make concessions. By the 30th move it was clear that only two results were possible – either the game would end in a draw or Karjakin would lose. On the 50th move Magnus slid his queen to h6 (diagram at the start of this article) and forced Karjakin to resign. It was truly a beautiful finish to the World Championship 2016.
Epic rivalry
Magnus Carlsen retained his title on his 26th birthday. Born in 1990, his opponent Sergey Karjakin is also 26 years old. The youngest Chess World Championship ever. Is this going to turn into an intense rivalry like Borg – McEnroe, Ali – Frazier, or Federer – Nadal? Currently Magnus Carlsen is well above his opponent in terms of chess skills. He managed to retain the title even though he was not in the best of form. It is true that Karjakin fought really well in this match. He gave Magnus many more problems than what Viswanathan Anand could in both the 2013 and 2014 World Championship matches. However, you could never really see Karjakin putting Carlsen on the back foot. His main aim was to hold Carlsen. Even the eighth Classical game, which was won by Karjakin, was a result of Carlsen's over ambition and carelessness. Hence, one cannot say that this will be an epic rivalry in the years to come.
Congratulations to Magnus! His lack of preparation angered the goddess Caissa, but not enough to drive her into the drab Karjakin's arms.

— Garry Kasparov (@Kasparov63) December 1, 2016
Garry Kasparov's tweet clearly points towards Karjakin's lackluster play. Caissa is a mythical chess goddess.
The future
The next World Championship will take place two years from now. 24-year-old American Fabiano Caruana has been a difficult opponent for Carlsen to face in the past, so has been the Armenian genius Levon Aronian. Even Sergey Karjakin with the experience of this match will be a dangerous adversary in the future. The next Candidates will determine who Carlsen's opponent will be. Until then, King Magnus' reign will continue. And he thoroughly deserves this title. He is undoubtedly the greatest chess player alive today.
Here's the complete analysis of all four rapid games
Sagar Shah is the co-founder ChessBase India
Updated Date: Dec 02, 2016 11:25 AM