Luis Garcia reminisces about Liverpool's 'Miracle of Istanbul' and magic of Champions League nights at Anfield
Liverpool legend Luis Garcia speaks to Firstpost on 'Miracle of Istanbul' and how enticing Champions League nights are, especially with the 'You'll Never Walk Alone' chant at Anfield.
The Champions League has seen many a memorable nights. But there is one glittering evening that can still evoke goosebumps in any football fan. On that night in 2005, two of the biggest teams in the sport, AC Milan and Liverpool, faced off on the grandest stage of all — the Champions League final. By half-time, it had become apparent that the Italians, leading 3-0 at that point, were running away with the tie. However, the second half brought along something that even the most ardent Reds fan could not have fathomed. The English side went on to score three of their own, before nicking the game and the silverware on penalties.
While on paper, both teams had everything to win the coveted trophy, Milan had the upper hand due to their unique blend of attack and defence. And true to form, it was Carlo Ancelotti's side that drew first blood via captain Paolo Maldini's volley from the 18-yard box. Their advantage became almost unassailable, thanks to Hernan Crespo, who banged in a brace.
Amid Liverpool's debacle in the first half, ever wonder what was going on inside the minds of the players as they walked back with their heads bowed towards the dressing room?
"This is done, let's go home (laughs). That's what I was thinking, you know. We had worked so hard for the final and we were 3-0 down against an Italian team that were so difficult to play against, defending well all the time. To be honest, we have to say we had a conversation with the other players and when we arrived (inside the dressing room) I didn't want to talk with anybody," Luis Garcia told Firstpost on the sidelines of the unveiling of the Uefa Champions League Trophy in Mumbai, organised by Heineken India.
Part of the allure of the sport, is that things can change in the blink of an eye. On 25 May, 2005 something similar happened. Or, to be precise, it took six minutes for Rafa Benitez's Liverpool to turn the game around and draw level at 3-3.
"I was just thinking what did we have to do to just score one goal because it was tough for us. We didn't play bad, but every time they got the ball it was a chance for them, they played so well. That (Andrea) Pirlo-Kaka connection with (Hernan) Crespo was so good. Three passes and they were there and it took us ages to arrive at the other box. So for us we said 'let's try to not make this the worst final ever'. It turned out to be one of the greatest," recalls the Spaniard.
With defeat staring them in the face at half-time the players expected manager Rafa Benitez to be enraged during the half-time team talk. However, Garcia reveals that the situation was quite the opposite.
"He (Benitez) tried to be calm and give us a bit of confidence. It was important for us to see him, we were of course very low, it was a low for us the first 45 minutes. He was so calm, like he knew this could happen, but he was also  confident that we could do this. It was like he had a plan B. After five minutes he said, we are going to move Dietmar Hamann in the middle, we are going to get Steven Gerrard up front to get more passes from, maybe to get him to shoot from outside the box and create chances," explains Garcia.
"That at least gave us a feeling that there is something (still left). That feeling was good, good enough, we went outside with our crowd singing 'You'll never walk alone' and we said let's try and not concede more goals, we have got Hamann at the back. Let's go for it. And you saw Gerrard score that goal. He was there because the manager had put him there," he added.
That turned out to be just the beginning of something extraordinary.
"Then we start thinking, wait a minute what happened, we did just one movement and we got the first goal. Let's see what's happening and very quickly the second goal came. That's when we started saying 'let's go for it'," reveals the former Spain international.
Having joined Liverpool from La Liga heavyweights Barcelona, the 38-year-old admitted his start to life in England was shaky.
"I think for me it was difficult to adapt my game to the Premier League. When I joined, it took me a while to understand the league. Here, there is a lot of pace in the game, people are very strong, very tough tackles happen all the time. That was not the kind of game I was used to playing or not the kind of game that my game is good for," he said.
Garcia felt that Anfield was the place to be during Champions League nights.
"In the Champions League, it was different. I always liked the atmosphere for a Champions League night, a night with all the people singing 'You'll never walk alone', the Champions League song, the feeling is different. I always liked to push myself and do something different as I knew the entire world was watching those matches," he signed off.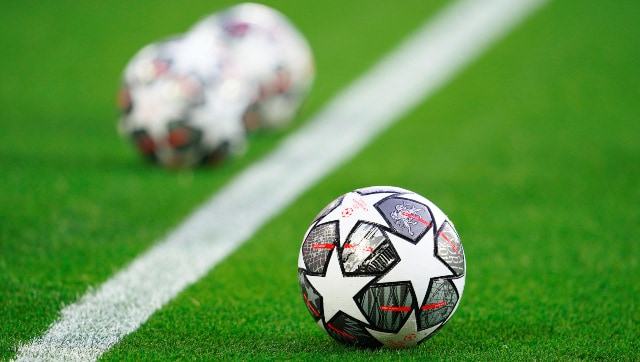 Sports
Celtic must now recover in time for this weekend's start of the Scottish Premiership season. They face Hearts on Saturday.
Sports
The CVC investment has to be approved later Wednesday by the league's executive committee before it can be put to a general assembly vote of the clubs.
Sports
Juanan joins Manolo Marquez's side after spending five years with their rivals Bengaluru FC.