L&T Mumbai Open: Luksika Kumkhum keeps first WTA title hopes alive with clinical victory against Margarita Gasparyan
Kuksika Kumkhum expertly dispatched big-hitting Russian Margarita Gasparyan on her way to the L&T Mumbai Open final, where she will take on Irina Khromacheva in her bid to win her first title.
Thailand's Luksika Kumkhum eased past Russian sixth seed Margarita Gasparyan with a clinical 6-2, 6-4 win in the Mumbai L&T Open on Saturday to enter her first ever WTA singles final.
The 25-year-old carried forward her momentum from the quarter-finals, where she upset top-seed Saisai Zheng, to put in a dominant performance that saw her comprehensively outplay Gasparyan, as the towering Russian struggled to get a foot in the door. "I'm really happy. I think I played really well, and maybe she also didn't perform as well as she could," said Kumkhum, before laughing and adding, "but maybe that was good for me."
Kumkhum admitted that the humidity of Mumbai was a potential factor, saying, "the conditions are a little bit similar to some parts of Thailand. I train in Bangkok, where it's not as bad, but it's also humid. I think a lot of professionals try to practice in these type of conditions, but it's still difficult at times."
Gasparyan struggled from the get-go, with Kumkhum storming into a sizeable lead in the first set, after winning the first four games in a row. Despite landing some big shots and a few aces in her quarter-final match against Danka Kovinic, Gasparyan was unable to hold serve at all in the first set, winning her two games in a series of breaks towards the end of the set.
"I think she changed her game today. She didn't hit too big. I've seen her play, she's big with her serve and hits big shots," said Kumkhum, adding, "maybe she thought I'm the sort of player who it wouldn't work on. But I was prepared for both styles, so it worked out for me."
The second set began on a different note, and for a brief period, it appeared as if Gasparyan would put up a challenge after the Russian broke early to race into a 3-1 lead. However, Kumkhum successfully managed to navigate her way out of a tricky situation, winning two games in a row before entering the lead by holding serve with an exquisite forehand winner.
Gasparyan was cruelly denied the opportunity to break Kumkhum to tie the second set at 5-5 after a linesman error resulted in a point being replayed. Kumkhum won the point after smashing an ace past the Russian, to emphatically cap off her commanding victory.
When asked about her mindset heading into her first final on the WTA tour, Kumkhum said, "There's nothing to lose, you know. If you worry too much, you won't be able to play well, so I'm just going to go and have fun out there."
She will be facing another Russian in the final, in the form of Irina Khromacheva, who has had an exhausting schedule, playing twice on Saturday. Khromacheva beat her second-seeded double's partner Dalila Jakupovic in her semi-final match, winning 6-4, 7-5 despite being a break down in both sets.
"She started very well, and it was a little too fast for me in the beginning. But I know her game well, we're best friends. I tried to confuse her by mixing my shots, and I was able to beat her," said Khromacheva.
Find latest and upcoming tech gadgets online on Tech2 Gadgets. Get technology news, gadgets reviews & ratings. Popular gadgets including laptop, tablet and mobile specifications, features, prices, comparison.
World
Outgoing US president Donald Trump's overriding goal seems to be to simply throw out as many claims as possible, no matter how outlandish or baseless, in an effort to sow public doubt about Joe Biden's victory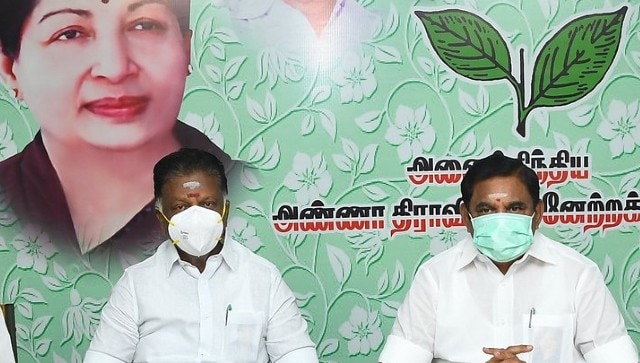 Politics
The AIADMK and the BJP had aligned for the 2019 Lok Sabha polls along with other parties, however, the alliance could win only one of the 39 Parliamentary segments in Tamil Nadu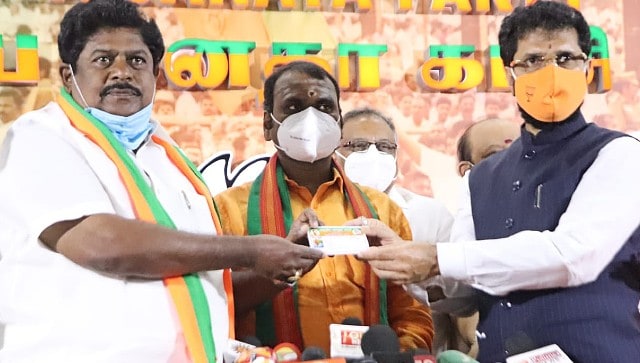 Politics
A veterinary doctor and agriculturist, KP Ramalingam hails from Salem district and belongs to the Gounder community, which holds sway in the western region of Tamil Nadu