L&T Mumbai Open: Back on comeback trail, Sabine Lisicki stutters yet again but hopes to 'turn things around one day'
Sabine Lisicki is finding life on the comeback trail, a bit tougher than she expected. She was out for most of 2018 with a shoulder injury and has only played 23 matches so far winning only seven.
Mumbai: With the world record for the fastest ace by a female player (131 km/hr) and the record for second-most aces (27) served in a match, it is fair to say that Sabine Lisicki's biggest weapon is her serve. So much so that she is nicknamed 'Boom Boom' for the deadly nature of her serves. On Tuesday, her serve seemed to have lost some of its ferociousness as the German notched up eight double faults in her opening round match against Nao Hibino at the L&T Mumbai Open.
The 29-year-old was also broken four times in the match, with the crucial break coming in at 3-4 in the second set to allow Hibino the opportunity to get back into the match at 1-1. Lisicki was once again broken in the first game of the third set and she never recovered from there, losing 6-3, 3-6, 6-4 to her Japanese opponent.
Lisicki has come a long way from playing in the presence of Billie-Jean King and Martina Navratilova in a Wimbledon final to playing in front of a sparse crowd at the Cricket Club of India's tennis courts in Mumbai. Lisicki's career has been, to use the often-used cliche, a roller coaster ride. She has enjoyed the highs of playing in Grand Slams and also suffered career-threatening injuries. Yet, she still keeps going.
Now in her second comeback attempt, Lisicki is finding life on the comeback trail, a bit tougher than she expected. She was out for most of 2018 with a shoulder injury and has only played 23 matches so far winning only seven. To add to her woes, her coach had to pull out ahead of her Mumbai trip after a relative was diagnosed with cancer.
"This year has been so tough. Losing these close matches is hard to take. When you work your butt off every single day and lose so close, it's heartbreaking because you put in so much work and you want to win so badly," Lisicki says after the match.
"It's nice to believe that it will turn around one day but it takes so much energy. It means so much for me to win and it's just so saddening to not be able to win and play more. It is just a tough way back," a teary-eyed Lisicki says between sobs.
Her loss to Hibino is particularly difficult to take, considering that she beat the 23-year-old Japanese player 6-3, 6-1 when they met in Taiwan in January. Lisicki's shoulder hasn't healed completely which has robbed the sting out of her serve. However, Lisicki believes that it won't be long before it is at its deadly best.
"My shoulder is getting used to playing a full three-set match. My serves at the start of the match used to be weaker in the past but it's getting better. Despite how much time you spend in the gym, you cannot be trained to serve like you would in a three-hour match," Lisicki says.
Lisicki's serve is not the only thing which has suffered due to her injury layoff. Her shot selection and placement have also been erratic and inconsistent with the German netting some easy passing shots against Hibino. At other times, she was getting on the end of difficult shots and mercilessly dispatching winners. Lisicki, though, disappointed with her inconsistency, is looking for positives.
"There were a lot of good shots today too. It's just about playing them for the whole match. This match was better than the one a week before in France. I feel that I am moving forward but it's heartbreaking that I am not getting the rewards yet. The shots are there, the service is there. What is missing is the consistency of those shots and serves," she says.
"I had two bad service games and that changes the outcome of the match for me. That shows you how close it was. I need to win one or two close matches to build up my confidence from," Lisicki adds.
What has also been difficult to handle, according to Lisicki, are the financial and logistical challenges of playing on the Challenger Tour. "I played in France last week and I may play a couple of tournaments more this year but after that, I may have to end my season. You'd think that since I haven't played a lot of this year, I should have the energy to participate in more tournaments. But rehab takes more energy out of you than tournaments do."
"It's hard to find a few Challengers in the same area which would help in reducing the travel time and give your body time to relax. Travelling around takes a toll financially. You don't have sponsors and you need to get into the top 100 just to break even," the former World No 12 says.
One positive that Lisicki can take hope from is from the knowledge that she has been in exactly the same position before and made a successful comeback. A five-month injury layoff in 2010 due to a nasty ankle injury saw her miss out on the French Open and Wimbledon. Though she returned for the US Open, her form had deserted her and she went on a wretched run which saw her ranking plummet to 218, just seven rungs higher than her current ranking.
However, she turned it around in 2011 by winning the Birmingham Classic before embarking on a semi-final run at Wimbledon to become the first German woman to reach the last four since Steffi Graf in 1999. The year 2012 saw more injury setbacks but by the time the 2013 Wimbledon rolled in, Lisicki was in the best shape of her life. She reached her first and only Grand Slam final at Wimbledon but lost to Marion Bartoli. The WTA presented her with the Comeback of the Year award for her stunning reversal.
That comeback is something that is in her mind this time around, but Lisicki feels that it won't be easy this time around. "The tough part (of playing in challengers) is that everyone brings out their best when playing against me," she says with a laugh. "You can scout them before, you can watch their YouTube videos but on the court, they just raise their level against me."
The question facing Lisicki is not if she has the ability to bounce back after an injury-ravaged two years, but rather if she has the mental fortitude to pull it off. On the back of Tuesday's showing, her journey back to the top looks to be long and arduous.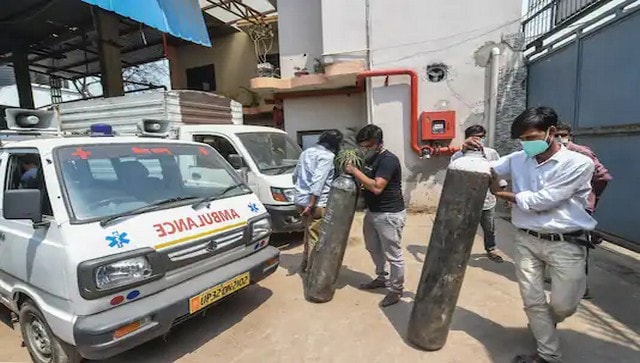 India
As Indians turned to social media in search of COVID-19 beds and other essentials, their cries for help left behind a trail of how the crisis escalated and the dangers coronavirus still poses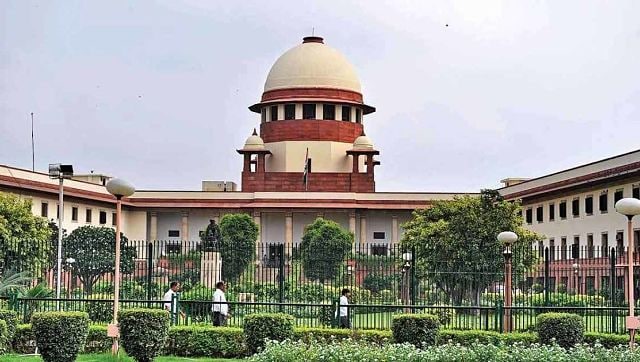 India
The Supreme Court Bench also said that when judges say something in court, it is only to elicit information and response from lawyers so as to enable an open dialogue, adding, 'we must not be so fragile as to get offended by them'
First Cricket News
The CSK official said Hussey would have to wait for a COVID-19 negative report to be able to leave the country.