LISTEN: Full script of Episode 83 of Spodcast where we discuss IPL's latest retentions and releases, Virat Kohli's pre-tour comments and more
Full script of Episode 83 of Spodcast where we discuss IPL's latest retentions and releases, Virat Kohli's pre-tour comments and more.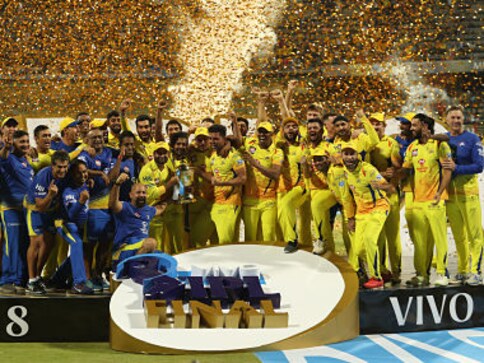 Welcome to Spodcast, the sports update on Firstpost.
Yuvraj Singh was let go by IPL team Kings XI Punjab ahead of the Indian Premier League auction next month.
Yuvraj, who has not played for India since June 2017, was acquired by the Punjab team at a base price of Rs 2 crore at the previous auction held in January 2018. Meanwhile, Chris Gayle, who had a pretty good outing for Punjab in the previous season, was retained by the team.
Gautam Gambhir, who quit as captain of the Delhi daredevils midway through IPL 2018, was not retained. Delhi seem set for an overhaul after that poor showing. They also let go of Glenn Maxwell, Jason Roy, Mohammed Shami, Dan Christian, and Naman Ojha. They retained Shreyas Iyer, Prithvi Shaw, Rishabh Pant and Amit Mishra.
Rajasthan Royals have let go of Jaydev Unadkat. The bowler was released by Rajasthan who, surprisingly, retained suspended Australian captain Steve Smith in their squad. They also retained English all-rounder Ben Stokes.
Mumbai Indians let go of bowlers Pat Cummins and Mustafizur Rahman as well as South African batsman JP Duminy. Kieron Pollard, who has had a prolonged slump in form, was retained by the Mumbai team.
In other cricket news, India captain Virat Kohli asked his teammates to take on more ownership during the upcoming tour of Australia. After the closely fought series in South Africa, and a thrashing in England, Australia is the Test team's final chance at making a mark overseas in a year that coach Ravi Shastri had earlier described as a "defining period for Indian cricket."
Speaking to the press before heading to Australia, Kohli said while the team had made progress during the previous tours, there is still a lot of room for improvement. He said, "We definitely have made decent progress. But there is still a lot of room for improvement. That's something we realise as a team also... we understand within the group what we need to work on. So it is up to the individuals to take ownership and responsibility about the things that are explained and laid out from the team's goal point of view. That can only be achieved if individuals go and take responsibility."
Kohli made it clear that team members' roles had been discussed. He said, "We have a great bowling attack but the batsman needs to step up. Which we have spoken as a team again after England and everyone is keen to correct the mistakes and put in a complete performance...that will last a series. For that to happen people will have to take more ownership. Our focus more will be on how the batsmen bat well together on this tour because the bowlers are in a great space and they know what they want to do...When you are playing every ball, the focus has to be precisely on what the team wants... It is very important to get your focus back to what the team wants. Do something special and bail the team out. When you win Test matches, you see those kind of performances."
India's tour of Australia kicks off on 21 November with three T20I matches.
Badminton news now. Indian shuttler Kidambi Srikanth defeated compatriot HS Prannoy to progress to the quarterfinals of the Hong Kong Open.
Srikanth overcame Prannoy's challenge in an epic match that lasted an hour and seven minutes to win 18-21, 30-29, 21-18. The first game was a seesaw that saw Prannoy get the better of Srikanth, going from 9-9 to 15-15 to 21-18. However, Srikanth clawed his way back into the match in a tough second game that went from 16-16 to 19-19. The close game then got closer as the two shuttlers kept trading points, until Srikanth prevailed 30-29. The third game was almost a repeat of the first game, with the scores level at 16-16 before Srikanth dug deep to surge ahead and win it 21-18.
Sameer Verma also progressed to the quarterfinals after Olympic champion Chen Long forfeited the match due to an injury. Meanwhile, PV Sindhu lost in the second round to Hyun Ji Sung of Korea 24-26, 20-22 in a match that went on for almost an hour.
An EPL update now. The EPL is likely to start using VARS from next year. This decision was reached after all the League clubs agreed "in principle", at a meeting, to deploy VARS starting next season.
VAR is used to check goals, penalties – both awarded and not, direct red cards and cases of mistaken identity when a player is wrongly booked or sent off. It was used at this year's World Cup in Russia, where 335 incidents were checked by VAR officials. It is also used in some European leagues.
In April, EPL clubs voted against the introduction of VAR for this season. However, there have been multiple calls from managers and players alike for VAR to be introduced in the league for many years now. For instance, just last Saturday, Southampton forward Charlie Austin called for VAR after he was denied a goal on account of an offside call during the match against Watford.
At the meeting, EPL officials were given an update on the non-live VAR trials taking place, as well as "key learnings" from its use in the FA Cup and League Cup this season.
AFP reported that a formal Premier League request would be made to the International Football Association Board and FIFA. A press statement from the EPL said its testing programme would continue in the current season, "with a continued emphasis on those Saturday afternoons which have several matches being played concurrently." How VAR decisions are communicated to fans in the stadium will also be addressed as the development of a "clear protocol" is being undertaken.
India's Olympic medal winning wrestler Sushil Kumar was dropped from the latest Target Olympic Podium Scheme (TOPS), which was revised keeping in mind the 2020 Tokyo Olympics. India's first Asian Games gold medalist in heptathlon, Swapna Barman, was also removed from that roster. On the other hand, Neeraj Chopra, Seema Punia, Mohammad Anas, Hima Das, Ayyasamy Dharun, Jinson Johnson, and Sreeshankar Murali have retained their places in the new TOPS list.
With an eye on disciplined performances towards the 2020 and 2024 Olympics, the government's Mission Olympic Cell reviewed three sporting disciplines — athletics, wrestling, and weightlifting — on Thursday.
Sushil, who won a bronze in the 2008 Beijing Games and a silver medal at the 2012 London Olympics in 66kg freestyle category, crashed out in his first qualification bout at this year's Asian Games in the 74kg.
In athletics, the overall number has been reduced from 31 to 10. Two new faces — triple jumper Arpinder Singh and steeplechaser Avinash Sable — will be supported until the 2019 World Championships.
An official from the Sports Authority of India said, "The earlier TOPS list was till Asian Games and now we have reviewed three disciplines along with their national federations. All the decisions were made keeping in mind 2020 and 2024 Olympics. Sushil is nowhere near his best in the 74kg category. All his Olympic medals came in 66kg. Unless he makes drastic improvements and produces results, it would be difficult for him to break into the list...we will be keeping a close watch on Swapna but the standard of heptathlon in Asian Games is no match for Olympics. The July list was till Asian Games and the current list is made targeting 2020 Olympics."
India qualified for the semifinals of the Women's World T20 2018 in West Indies after a 52-run win over Ireland.
India batted steadily to reach 145/6 in their 20 overs on a slow pitch. Mithali Raj scored another half-century, making 51 from 56 balls while Smriti Mandhana made 33 from 29 balls.
In reply, Ireland managed to score just 93 runs in 20 overs and losing eight wickets as India's spinners choked their batting. Spinner Radha Yadav took three wickets and gave away 25 runs while Deepti Sharma claimed two wickets. Poonam Yadav and skipper Harmanpreet Kaur were also economical and took a wicket each. Ireland's batting struggled to break their shackles but only ended up losing wickets at regular intervals. They played 65 dot balls in their 20 overs.
First Cricket News
Rajasthan Royals will start their IPL 2023 campaign on 2 April in Hyderabad against Sunrisers Hyderabad.
Sports
London hopes that pressure from sponsors will sway the International Olympic Committee (IOC), with a year and a half to go until the Paris 2024 games.
First Cricket News
RCB have replaced injured England batter Will Jacks with New Zealand's Michael Bracewell for IPL 2023.