LISTEN: Full script of Episode 65 of Spodcast where we discuss Saina Nehwal's run at Denmark Open, Danish Kaneria's spot-fixing admission and more.
In today's episode of Spodcast, we discuss Saina Nehwal's entry into the Denmark Open quarters, Danish Kaneria's admission of playing a role in the spot-fixing scandal and more.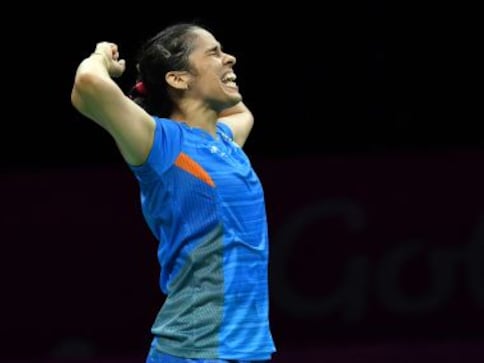 Saina Nehwal progressed to the quarter-finals of the Denmark Open, on Thursday after defeating Akane Yamaguchi of Japan. Saina's victory over Yamaguchi is her first win over the World No 2 in four years.
Saina, ranked 10 in the world, defeated Yamaguchi 21-15, 21-17 in just 36 minutes.
Yamaguchi took a 4-0 lead at the start of the match but Saina made a mini comeback of sorts, levelling the score at 10-10. She then raised her game, taking five quick points off Yamaguchi, making it 15-10. Soon, the score line read 19-12. She had five game points at 20-15, and was quick to close out the game 21-15. The tables were turned at the start of the second game as Saina got off to a 7-2 lead. Yamaguchi fought back to level the scores at 11-11. The two then traded points and stayed level until 17-17. Saina then won four successive points to win the game 21-17.
This is Saina's second win against Yamaguchi. Head-to-head, Yamaguchi has six wins while Nehwal now has two.
Pakistani bowler Danish Kaneria admitted yesterday that he was guilty in the spot-fixing scandal when he played for Essex in 2009. That fixing scandal led to a two-month jail time for Essex player Mervyn Westfield while Kaneria was let off for lack of evidence. The Pakistani spin bowler had denied for six years that he was party to the match fixing during a 40-over county match between Essex and Durham.
Kaneria admitted his guilt in an interview for an Al Jazeera documentary. He said, "My name is Danish Kaneria and I admit that I was guilty of the two charges brought against me by the England and Wales Cricket Board in 2012." He added, "I want to apologise to Mervyn Westfield, my Essex teammates, my Essex cricket club, my Essex cricket fans. I say sorry to Pakistan."
Kaneria was the middleman who introduced Westfield to bookmaker Anu Bhatt. Westfield was to concede 12 runs in the first over of the match. He gave away 10 runs and received 6000 pounds from Bhatt.
Kaneria was banned for life by the ECB, a decision supported by all cricket boards. He was never selected by Pakistan after the Test at Trent Bridge in 2010. He has not played any first class cricket since 2012. He claimed that the fear of embarrassing his father, who passed away in 2013 after battling cancer, was one of the reasons he repeatedly denied any wrongdoing.
Westfield told the newspaper The Daily Mail, "This whole chapter of spot-fixing changed my life, but I have never blamed anyone for the terrible mistake I made...I hope that Danish finds peace and closure by doing this, and I wish him all the best for the future."
Meanwhile, an official of the ICC's Anti-Corruption Unit, Alex Marshall, has stated that most bookies indulging in corrupt practices in cricket are Indians. Following an investigation into charges of non-cooperation by Sri Lanka's iconic player Sanath Jayasuriya in a corruption case dating to 2015, Marshall was asked if the bookies were locals. He replied, "In Sri Lanka it was both local and Indian corruptors. In most other parts of the world it is mostly corrupt Indian bookies."
This is not surprising, especially in the wake of Danish Kaneria's revelation that the bookie behind his match-fixing case in county cricket was an Indian named Anu Bhatt. When the match fixing scandal first broke back in 2000, a majority of the corrupt bookies who spent time with cricket players were believed to be of Indian origin. Most recently, the Anti-Corruption Unit shared information about active corruptors with England and Sri Lankan cricketers.
Marshall said that ICC is currently monitoring "12-20 active corruptors" while there are suspicions regarding at least six, whom the players were warned about.
An update on ISL now. NorthEast United FC fought back from 1-3 down to beat defending champs Chennaiyin FC 4-3 on Thursday.
Bartholomew Ogbeche scored a stunning hat trick for NorthEast that levelled Chennaiyin FC's advantage.
The first half was very eventful, with six goals being scored. Chennai scored first, thanks to an own goal off a header by Rowllin Borges in the fourth minute. In the 15th minute, Thoi Singh deposited a pass from Isaac in the NorthEast goal. NorthEast pulled one back in the 29th minute thanks to skipper Ogbeche. Three minutes later, Chennai made it 3-1 as Thoi Singh scored his second goal of the evening. Ogbeche scored again in the 37th minute and the 39th minute to level the scores. Borges made up for his own goal by scoring the fourth goal for NorthEast early in the second half.
In hockey news, an update now from the Asian Champions Trophy being held in Muscat. Defending champions India thumped hosts Oman 11-0 on Thursday. Teenage striker Dilpreet Singh scored a hat trick while there were also goals from Lalit Upadhyay, Harmanpreet Singh, Nilakanta Sharma, Mandeep Singh, Gurjant Singh, Akashdeep Singh, Varun Kumar and Chinglensana Singh. Interestingly, none of India's 11 goals came during the first quarter.
Sports
London hopes that pressure from sponsors will sway the International Olympic Committee (IOC), with a year and a half to go until the Paris 2024 games.
Football
Bayern are a point behind leaders Borussia Dortmund and the two sides set to meet in the next round of games on 1 April.
Sports
'The first chapter I studied in school in history was about Chhatrapati Shivaji Maharaj and the first time I held my bat was at this Chhatrapati Shivaji Maharaj ground,' Tendulkar said.