Listen: Full script of Episode 47 of Spodcast where we discuss India's win over Pakistan, Chelsea's goalless draw and more
On this episode of Firstpost Spodcast, we talk about India's easy win over Pakistan in the Asia Cup, Sunday's Premier League matches and Indian Olympic Association's goof-ups at their felicitation ceremony for Asian Games medallists among other things. Here's the full script: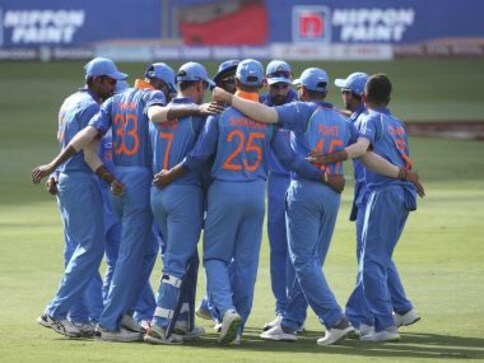 Welcome to Spodcast on Firstpost, where we look at the big sports headlines of the day.
India's opening batsmen Rohit Sharma and Shikhar Dhawan scored stylish centuries as India beat Pakistan by nine wickets in their second face-off in the Asia Cup.
Chasing 238 on a sweltering evening in Dubai, India reached their target in just 39.3 overs. Skipper Rohit, who was dropped on 14, scored 111 and remained not out. Dhawan scored 114 in just 100 balls, flaying Pakistan's bowling attack at will. He hit 16 fours and two sixes. The two openers shared a 210-run partnership before Dhawan was run out by Shoaib Malik. Ambati Rayudu joined Rohit after Dhawan's fall and helped close out the match without much fuss.
Earlier, Pakistani captain Sarfraz Ahmed and Shoaib Malik played dogged innings of 44 and 78 runs respectively to dig their team out of a mess. None of Pakistan's top three batsmen looked convincing at the crease. When Malik joined Sarfraz in the 16th over, the score read 58/3. Veteran Malik once again came to the rescue, adding 107 runs with Sarfraz for the fourth wicket. Malik nicked a Jasprit Bumrah out swinger in the 44th over, and Pakistan managed to make only 38 runs in the last seven overs, scoring 237/7 in their 50 overs. Bumrah was phenomenal, bowling 39 dot balls in his 10 overs.
In football news, Chelsea dropped their first points of the season after their goalless draw against West Ham United, while Arsenal beat Everton 2-0.
Chelsea, who had won all five Premier League matches before last weekend, dominated possession at the home ground of London rivals West Ham, but could not make it count. Instead, they were busy dealing with West Ham's constant threat on the break. 70 percent of possession accounted for naught as West Ham proved dangerous when they were able to break out. Michail Antonio, in particular, proved a real handful.
The home team could have scored before the first half hour when midfielder Felipe Anderson seized on a loose ball and played in Antonio, who only blasted over with his left foot. Goalkeeper Kepa Arrizabalaga made a great save at the Chelsea goal just two minutes later, thwarting another attempt by Antonio. Chelsea countered, and almost took the lead when N'Golo Kante headed wide. As the match headed into injury time, West Ham goalkeeper Lukasz Fabianski pulled off a great save to deny substitute Ross Barkley.
After the draw, Chelsea are two points behind Liverpool in the points table. They are in third place behind Manchester City.
Meanwhile, Arsenal notched up their fourth successive League win, after beating a sloppy Everton 2-0.
The Gunners were fortunate that Everton wasted the many chances they had against a lethargic-looking Arsenal. Their sub-par performance in the first half proved costly. Arsenal seized the lead in the 56th minute when French forward Alexandre Lacazette guided a majestic curling shot into the top corner for his second goal of the season. Everton's misery was compounded three minutes later, as Pierre-Emerick Aubameyang's goal was allowed despite looking like he was offside. Everton are now without a win in their last 25 visits to Arsenal. They lost their last two matches and have won just one of their six league games this season.
The win puts Arsenal in 6th place in the League table while Everton are in 12th place.
Swimmer Advait Page broke the eight-year-old national record in 800m at the National Aquatic Championship in Thiruvananthapuram.
Page, who finished seventh in the 800m freestyle at the Asian Games last month, was closely followed by Kushagra Rawat until the 650m mark. He used his trademark acceleration in the last stretch of the race to finish in 08:12.51. Rawat took the silver, his third medal of this championship, and Aryan Makhija won the bronze.
In the women's 400m freestyle event, Olympian Shivani Kataria of Haryana beat Khushi Dinesh of Karnataka to claim the gold medal. Shivani finished the race in 04:30.78, more than three seconds ahead of Khushi who clocked 04:34.10. Tamil Nadu's Bhavika Dugar finished third in 04:37.68.
Sajan Kumar gave the local crowd something to cheer about as he entered the pool for the last time in the 200m butterfly event. He led from start to finish, completing the race in 01:57.73, bettering the timing of 01:57.75 he set at the Asian Games, and thereby setting a national record.
36-year-old Richa Mishra clocked 02:21.92 as she took the gold in the women's 200m butterfly event. Trisha Kharkhanis of SFI finished second with a timing of 02:22.48 while Shrishti Nag of Chattisgarh came in third, clocking 02:24.85.
Sajan was named the best male swimmer of the championship. He won five gold medals and set five new national records. Saloni Dalal, who won three gold medals and set two best Indian performances along with two National Records, was named the best swimmer in the women's competition. Karnataka won the best overall swimming team with a total of 227 points.
There was some embarrassment for the Indian Olympic Association when it got many names wrong on the cheques given out during a felicitation ceremony to award cash prizes to Asian Games medallists.
The IOA awarded Rs 5 lakh, Rs 3 lakh and Rs 2 lakh respectively to individual medallists at the 2018 Asian Games. It gave Rs 3 lakh, Rs 2 lakh and Rs 1 lakh respectively to the gold, silver and bronze medal winners in team events.
However, around 15 medal winners, including compound archers Jyothi Surekha Vennam and Abhishek Verma, were presented just bouquets because their names had been misprinted on the cheques.
Narinder Batra, President of the IOA, said, "I would like to apologise in advance for our mistake. The names of around 14-15 players have been printed incorrectly so we will give them a bouquet. But don't worry, you will get your cash prizes. I didn't want to give cheques with misspelt names."
In yet another embarrassing moment, the organisers forgot to announce the name of bronze medal-winning wrestler Divya Kakran. After Kakran's parents raised the issue with Batra, he called Sports Minister Rajyavardhan Rathore, who had nearly exited the venue, to announce the prize for Kakran.
The Indian contingent returned with a highest-ever tally of 69 medals from the 2018 Jakarta and Palembang Asian Games, including 15 gold, 24 silver and 30 bronze medals.
Football
Pitch-invading fans will be slapped with at least a year of ban from English Premier League clubs' home and away matches, agreed the clubs.
Football
For only the second time in their last 11 matches, dating back to last season, Aston Villa finished with three points
First Cricket News
The PCB chief courted controversy after snapping back at an Indian journalist for asking whether the entire nation of Pakistan would be unhappy with the team's performance in the Asia Cup final.