Listen: Full script of Episode 29 of Spodcast where we discuss Neeraj Chopra's gold, Dharun Ayyasamy and Neena Varakil's exploits and more
Here is the full script of Episode 29 of Firstpost Spodcast where we talk about Neeraj Chopra's gold, Dharun Ayyasamy and Neena Varakil's exploits.
Welcome to Spodcast, the sports update on Firstpost.  Yesterday was another good day at the Asian Games for India.
India won their first gold medal in the men's javelin event at the Asian Games. Neeraj Chopra cleared a distance of 88.06m to win the gold. The only other medal India won in javelin throw at the Games was in 1982 when Gurtej Singh won a bronze.
Chopra's first throw traveled 83.46 meters, and he fouled his second attempt. The 20-year-old hit his winning mark in his third attempt. The Asian champion dominated the field as he improved on his own national record of 87.43m. That mark was achieved in Doha during the Diamond League series in May.
Chopra is the world junior record holder with 86.48m. He has been in great form this season, consistently topping the 85m mark. He won the Federation Cup in March with an 85.94m throw.
Chopra also won a gold at the Commonwealth Games with a throw of 86.47m. Meanwhile, none of his competitors managed a throw beyond 85m this season. Chao Tsun Cheng of Chinese Taipei, who recorded a throw of 91.36m last year, was expected to pose a stiff challenge. He could only throw a best of 79.81m to finish fifth. The silver went to Liu Qizhen of China who had a best throw of 82.22m. Pakistan's Arshad Nadeem won the bronze with an 80.75m throw.
Veteran long-distance runner Sudha Singh finished in second place in the women's 3000m steeplechase event. Sudha won the silver after finishing the race in 9 minutes and 40.03 seconds. This is her second Asian Games medal. She had won a gold in 2010 in the same event.
Winfred Yavi of Bahrain won the race in 9:36.52. Third place went to Thi Oanh Nguyen of Vietnam who finished in 9:43.83. Sudha's personal best this season is 9:39.59, which came during the National Inter-State Championships in June.
Dharun Ayyasamy won the silver in the men's 400m hurdles event and set a new national record in the process. Dharun completed the race in 48.96 seconds, finishing behind Qatar's Abderrahman Samba who came first. Ayyasamy beat his own national record of 49.45 seconds. The 21-year-old from Tamil Nadu was in fourth place until around the 300m mark, but went past two competitors in the final 100m stretch.
India scored another medal in athletics when Neena Varakil finished second in the women's long jump event. Varakil's best jump of 6.51m, her fourth attempt, won her the silver medal. Bùi Thị Thu Thảo of Vietnam won the gold with jump of 6.55m. China took the bronze with Xiaoling Xu's 6.50m jump.
Badminton news from the Asian Games now. Both PV Sindhu and Saina Nehwal had made it to the semi-finals in the singles competition, sparking hopes of an all-Indian final. That was not to be. Saina Nehwal lost to Tai Tzu Ying in her semi-final match. The World No 1 from Chinese Taipei beat Saina 21-17 21-14 in 36 minutes.
This is Saina's tenth straight loss to Tzu Ying. Three of those losses were in 2018 alone. Tzu Ying got off to a good start, leading 4-1, but Saina pulled things back, drawing level at 8-8. At 19-16, Tzu Ying smashed another backhand from Saina to grab a game point, and won the game when Saina sent one beyond the baseline. In the second game too, Tzu Ying outplayed Saina, eventually winning it 21-14.
Tzu Ying will meet World No 3 PV Sindhu in the final. Sindhu beat World No 2 Akane Yamaguchi of Japan 21-17 15-21 21-10 in a tense semi-final that went on for 65 minutes. She made more than a few unforced errors in the second game and lost it 15-21. The match also featured a 50-shot rally in the third game. Sindhu won that point, pulling away to a 16-8 lead. She eventually took the game 21-10, winning the semifinal.
The final between PV Sindhu and Tai Tzu Ying will be played later today.
Some great news from table tennis for India. The men's team stunned Japan 3-1 in the team event quarter-finals, assuring a medal for India in table tennis at the Asian Games for the first time.
Sathiyan Gnanasekaran recorded a straight-games victory over World No 28 Jin Ueda, beating him 11-9, 11-9, 11-7. Sharath Kamal ranked 33 in the world, beat World No 19 Kenta Matsudaira 11-8, 12-10, 11-8. Japan pulled one back as Masaki Yoshida defeated Harmeet Desai in five-sets, 9-11, 14-12, 8-11, 11-8, 11-4. Sathiyan then recorded his second win, overcoming Matsudaira in four sets, 12-10, 6-11, 11-7, 11-4.
It did not matter to the Indian players that Japan's top three players were missing from the competition. Sharath Kamal said, "At the end of the day, it is an Asian Games medal. I never dreamt of it." However, he added that this win over Japan was not entirely unexpected. "We had come close to beating Japan in the Asian Championships last year. So it is not as if it was completely unexpected. We were on the right track. We have a solid team now," he said. Sathiyan said, "I think I would rate this as the biggest ever achievement, more than the CWG gold."
In the women's team event, India lost to Hong Kong 1-3 in the quarter-finals. While Manika Batra beat Lee Ho Ching in four games, Ayhika Mukherji and Mouma Das lost their matches. Mouma Das pushed the match into the fifth game but eventually lost 6-11, 13-11, 11-8, 3-11, 5-11. Batra then lost to World No 13 Doo Hoi Kem in straight games 11-8, 11-8, 13-11.
Badminton
While India claimed the top spot, Sri Lanka are currently in second place in group A.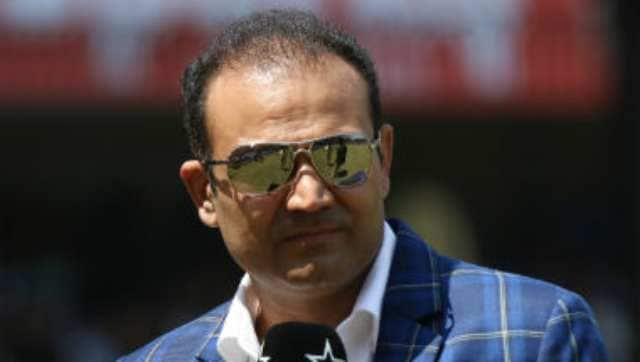 First Cricket News
The Twitter exchange from Zaid Hamid came after Pakistani athlete Arshad Nadeem won the Gold medal in the Men's Javelin Throw event at the Commonwealth Games 2022.
Sports
Neeraj Chopra congratulated Arshad Nadeem for his CWG Javelin Throw Gold. The Pakistan athlete beat Neeraj Chopra's Tokyo Olympic mark with a 90.18m-throw.