LISTEN: Full script of Episode 125 where we discuss Roger Federer's shock defeat in Australian Open, Jacob Martin's critical situation and more
In today's episode, we discuss Roger Federer's shock defeat in fourth round of the Australian Open, Jacob Martin's critical situation as he struggles between life and death and more.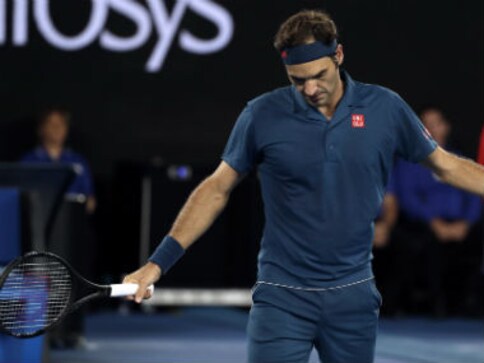 Welcome to Spodcast, the sports update on Firstpost.
We open with tennis today, and news from the Australian Open. Stefanos Tsitsipas of Greece inflicted a shock defeat on defending champion Roger Federer on Sunday, quashing the veteran's hopes of a seventh Australian title.
37-year-old Federer, who claimed the first set, seemed to struggle against the energy of 20-year-old Tsitsipas who eventually won 6-7, 7-6, 7-5, 7-6. The Greek player, seeded 14th, is the first tennis player from his country to reach the quarterfinals of a Grand Slam. He said, "I'm the happiest man on Earth right now, I cannot describe it. I've been idolising him (Federer) since the age of six. It was a dream come true for me just being on Rod Laver facing him. Winning at the end, I can't describe it."
Federer dismissed talk of a change of guard in men's tennis. He said, "I've heard that story the last 10 years. From that standpoint, nothing new there."
On a day of upsets, women's World No 2, Angelique Kerber, lost to Danielle Collins of the US in under an hour. Collins, playing the Australian Open for the first time, defeated Kerber 6-0, 6-2. After her win, she said, "I may not have won a Grand Slam match before this but I tell you, it's going to keep happening. I better have many more of these."
Maria Sharapova, who defeated Caroline Wozniacki on Friday, was defeated by Australian player Ashleigh Barty 4-6, 6-1, 6-4. After her giant-killing act, Barty said,"I knew I had to keep chipping away – in a sense, trust the work we've done. I know that I can match it with the best."
Switching to cricket news, former Australian captain Michael Clarke said yesterday, "To me, Virat Kohli is the greatest batsman to have ever played one-day cricket. I have no doubts after seeing what he has achieved for India."
Kohli had a triumphant tour of Australia, winning both the Test and ODI series 2-1, and drawing the T20 series. Clarke, who is a huge Virat Kohli fan, said, "You have to respect Virat's passion to win games for his country. Yes, he has aggression but no one can question his commitment, how much he has achieved. He is the greatest in ODIs."
Speaking about India's MS Dhoni predicament, Clarke said the former skipper should be left alone to play his game. He said, "MS knows how to react to any given situation. He has played 300-plus ODIs so he knows how to go about his job."He added that Dhoni was changing his approach depending on the match situation. He explained, "Look at his approach in the second game in Adelaide and the third game in Melbourne. It was different. Any position 4, 5 or 6. He is good enough to bat at any position and I believe Virat will use him accordingly."
Michael Clarke also said Hardik Pandya would prove useful for India during the 2019 World Cup. He said, "A talented player like Hardik is very necessary for the balance of the side. He can win games alone with his batting and I am confident he will be in that World Cup squad." Speaking about the controversy around Pandya, the former Aussie skipper said, "Professional sportspersons are role models, recognised and they have a responsibility. Having said that, everyone makes mistakes and one needs to move on and learn from them."
He also said India are one of the favorites to lift the World Cup. "Certainly one of the favourites with the kind of bowling talent India have at the moment. The batting was always strong and they also have wonderful young spinners," said Clarke.
Former Indian cricketer Jacob Martin is in critical condition after suffering severe injuries to his lung and liver in an accident on 28 December. Martin is now on life support and his wife Khyati had written to CEO Rahul Johri seeking assistance for the treatment that amounts to Rs 70,000 per day. A Mumbai Mirror article quoted Khyati's letter as saying, "Since yesterday they have stopped providing medicine to Mr Martin though he is in ventilator. I earnestly request you to send me help at the earliest so that I can save his life. Due to emergency, may I request you to kindly deposit in the bank account of Sterling Hospital?" Media reports indicated that the board promptly transferred Rs 5 lakh for his treatment. Martin played 10 ODIs for India between 1999 and 2001.
Cosmas Lagat of Kenya and Worknesh Alemu of Ethiopia won the $405,000 Mumbai Marathon on Sunday. Lagat, winner of the 2016 Sevilla Marathon, completed the 42.195-km race in 2 hours, 9 minutes and 15 seconds, the second best in the 16-year history of the race. At one point, he looked set to break even the course record of 2:08:35 set by fellow Kenyan Gideon Kipketar in 2016 but that did not come to pass. Aychew Bantie of Ethiopia finished second in 2:10:05. Third place also went to another Ethiopian athlete, Akalnew Shumet, who finished the Marathon in 2:10:14.
It was all Ethiopia in the women's race. Worknesh Alemu utterly dominated the last five kilometers to finish the marathon in 2:25:45. Amane Gobena, also of Ethiopia, finished second in 2:26:09 while Birke Debele came third in 2:26:39. Sudha Singh was the best of the Indian runners, finishing the marathon in 2:34:56, well within the qualifying mark of 2:37:00 set by IAAF for the September-October Doha World Championships. Singh, a 3,000m steeplechase specialist and winner of gold and silver medals in two Asian Games, finished 8th in the race.
It is beginning to get close at the top of the EPL points table. Manchester City are now just four points behind leaders Liverpool after a 3-0 win over Huddersfield Town on Sunday. City were under a bit of pressure after Liverpool's 4-3 win over Crystal Palace on Saturday. Danilo, Raheem Sterling and Leroy Sane delivered for Manchester City in a decidedly one-sided match against bottom rankers Huddersfield. City are in such good form that Pep Guardiola even benched Gabriel Jesus, who has scored seven goals in three matches, along with David Silva. Meanwhile, a late goal by Harry Winks saw Tottenham defeat Fulham 2-1. A below par Spurs side took to the field against Fulham on Sunday. Harry Kane is out with an injury while Son Heung-min is off playing for the South Korean national side in the AFC Asian Cup. Yesterday, that list seemed to get longer as Dele Alli retired from the match with an injury. Fulham's only goal was an own goal by Kane's replacement Fernando Llorente. Alli scored the equaliser in the 51st minute but had to leave the field. Winks eventually scored three minutes into injury time to make it 2-1 for Tottenham.
Tennis
Defending champion Rafael Nadal, who was beaten by Mackenzie McDonald on Wednesday, had said before the tournament got underway that the Dunlop balls in use aren't what they used to be.
Tennis
In the last match of the day, nine-time Australian Open champion Novak Djokovic won 6-3, 6-4, 6-0 against Roberto Carballes Baena with the contest getting underway at half past 10 and yet seeing a sizeable crowd in attendance.
Tennis
With the mercury reading 37 degrees Celsius, water coolers were being used all around Melbourne Park; water fans were being run at full blast and volunteers handed out sunscreen to those who were looking. Despite the conditions, 37,149 had walked through the gates.