Lionel Messi all set to join Xavi Hernandez, Andres Iniesta in the '600 club' at Barcelona
In his 599 games since 2004, Messi has scored 523 goals in all competitions to be the club's all time top scorer and the top scorer in La Liga with 360.
Barcelona: Lionel Messi will celebrate his 600th start for Barcelona on Saturday in what his manager Ernesto Valverde hails as "a monstrous" achievement.
The five-time Ballon d'Or winner becomes only the third player to reach the milestone for the Catalan club after ex-playmaker Xavi Hernandez (767 appearances) and the current captain Andres Iniesta (642).
In his 599 games since 2004, the 30-year-old Argentine legend has scored 523 goals in all competitions to be the club's all time top scorer and the top scorer in La Liga with 360.
"It's monstrous, 600 matches for the same club, with all the goals he's scored, and all those assists, with all his vivacity," marvelled Valverde at the eve-of-match press conference on Friday.
"You run out of adjectives to describe Messi's journey. It shows his importance to this club.
"To reach 600 games, that's an awful lot of games! It's extraordinary, like everything he does.
"It's not only that he's appearing for the 600th time, it's the way he's played in these 600 matches."
Against Sevilla at the Camp Nou, Messi has the opportunity to add to his Liga season-leading 12 goal haul which has lifted Barcelona to a four-point lead at the top of the table.
In contrast his fellow striker Luis Suarez has endured a fallow period this term with only three league goals.
"Luis is a goalscorer, it's only a question of perseverance," said Valverde.
"If there is one thing that sums him up it's this - he's obstinate, aggressive, committed in his work and we know that he's always got the chance to score goals...I don't think Luis Suarez is going to down tools."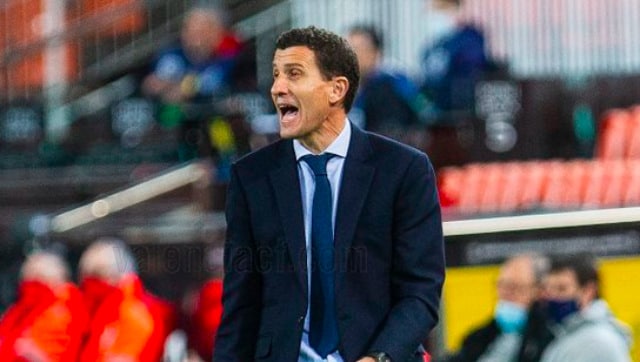 Sports
"Salvador Gonzalez 'Voro' will lead the first team on a provisional basis," read an official statement from the club following Gracia's sacking with just four games left in the season.
Sports
Koeman will be banned from the bench for Barca's matches at Valencia on Sunday and at home to lead leaders Atletico Madrid the following weekend as the Catalan giants try to snatch the title from current champions Real Madrid.
Sports
The red card would keep Koeman out of the dugout for Barcelona's match at Valencia on Sunday and next round's game against Atlético at Camp Nou that will directly impact the title fight.