Ligue 1: Paris Saint-Germain sell 1000 Notre-Dame inspired shirts; proceeds from sale to be given to emergency services
Each shirt cost 100 euros ($122) but Paris Saint-Germain refused to say how much money had been given to the charities associated with the fire service in the French capital
All of the 1,000 Paris Saint-Germain shirts with a large image of the Notre-Dame in place of the sponsor's logo sold out within half an hour and the profit has been given to emergency services, the club said on Monday

The jerseys were replicas of those which the French champions wore in their Ligue 1 victory over Monaco on Sunday

Each shirt cost 100 euros ($122) but the Parisian outfit refused to say how much money had been given to the charities associated with the fire service in the French capital
Paris: All of the 1,000 Paris Saint-Germain shirts with a large image of the Notre-Dame in place of the sponsor's logo sold out within half an hour and the profit has been given to emergency services, the club said on Monday.
The jerseys were replicas of those which the French champions wore in their Ligue 1 victory over Monaco on Sunday.
"Notre-Dame" replaced the player names on the back of the shirts.
"500 on the internet, 250 in the megastore, 250 in the Champs-Elysees," PSG tweeted in reference to how the tops were sold.
Each shirt cost 100 euros ($122) but the Parisian outfit refused to say how much money had been given to the charities associated with the fire service in the French capital.
The iconic Paris cathedral was damaged in a spectacular blaze last Monday.
Find latest and upcoming tech gadgets online on Tech2 Gadgets. Get technology news, gadgets reviews & ratings. Popular gadgets including laptop, tablet and mobile specifications, features, prices, comparison.
Sports
Liverpool could seal their first English league crown in 30 years against City next Thursday, and authorities were concerned that fans might congregate outside the stadium to celebrate their success, flouting restrictions in place due to the COVID-19 pandemic
Sports
Kampl joined Leipzig in 2017 and his contract was due to expire at the end of the season. The extension keeps him at the club until June 2023.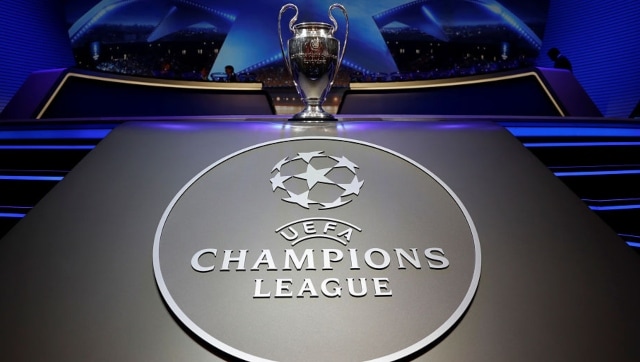 Sports
UEFA said earlier this month that this season's Champions League, suspended in March because of the COVID-19 pandemic, would be completed with an eight-team mini-tournament in Lisbon from 12-23 August