Ligue 1: French Football Federation suspends referee over kicking row during clash between PSG and Nantes
Referee Tony Chapron kicked Diego Carlos of Nantes towards the end of Sunday's match against Paris Saint-Germain after being knocked over when the pair collided in a bizarre incident.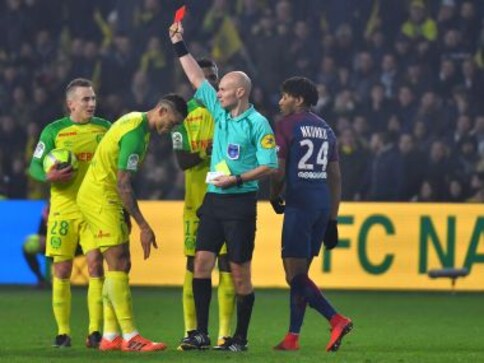 Paris: The referee who kicked a player during a French Ligue 1 game and then sent him off has been suspended "until further notice", the French Football Federation (FFF) said on Monday.
Tony Chapron kicked Diego Carlos of Nantes towards the end of Sunday's match against Paris Saint-Germain after being knocked over when the pair collided in a bizarre incident.
Chapron then showed the player a second yellow card.
He apologised on Monday, saying Carlos had bumped into him but that his own reaction had been "clumsy" and "inappropriate".
The FFF said its technical committee of referees had decided that Chapron be "withdrawn... until further notice".
He will be called to appear before the French league's disciplinary commission to explain himself.
The sanction means he has been removed from refereeing duties for Wednesday's Ligue 1 game between Angers and Troyes.
The FFF statement added that 45-year-old Chapron — who recently took charge of a game in China — had reviewed video footage of the incident and "noted that his fall had been caused accidentally."
Chapron apologised, saying in a statement to AFP on Monday, "The Nantes player, Diego Carlos, crashed into me.
"At the time of the collision, I felt a sharp pain where I had recently suffered an injury. My unfortunate reaction was to stick my leg out towards the player."
Footage of the incident quickly went viral across the world.
Chapron and Diego Carlos were racing to catch up with a breakaway by PSG's Kylian Mbappe as the game, which the visitors won 1-0, moved into stoppage time at the Stade de la Beaujoire.
The referee appeared to cut across the Brazilian defender and contact was made, sending both to the floor.
As he got up, Chapron kicked the player, catching him on his right foot. He then started to walk away before turning around and brandishing a second yellow card. He also awarded PSG a free-kick.
"He told me that he had never wanted to kick the player and that he had felt himself pushed in the back," said Nantes president Waldemar Kita after talking to Chapron.
"It's a joke. I got 20 text messages from across the world telling me this referee is a joke," Kita told French television.
Nantes midfielder Valentin Rongier had a good view of the incident and called for the referee to be given a lengthy ban.
"He says he slipped, but I know he kicked him," Rongier told Canal+.
"I know it's very difficult to referee but you have to question them from time to time... We do that, we get a 10-match ban."
Ex-Real Madrid goalkeeper Iker Casillas was among those to express their bemusement on Twitter, joking that the referee should have got a red card himself.
"Surely the good man will have apologised. It was spontaneous," wrote Casillas.
"That said, for me it's agression and red! Three matches minimum!"
Chapron has been refereeing in France's top flight since 2004 and has taken charge of more than 400 matches, including the French Cup final in 2014.
Earlier this season he was invited to referee in the Chinese Super League, officiating the game between Shanghai Shenhua and Tianjin Teda in October.
He recently told a French local television channel that he would retire at the end of this season.
Football
Chelsea were bought in May for 2.5 billion pounds by a consortium fronted by American businessman Todd Boehly, part-owner of LA Dodgers.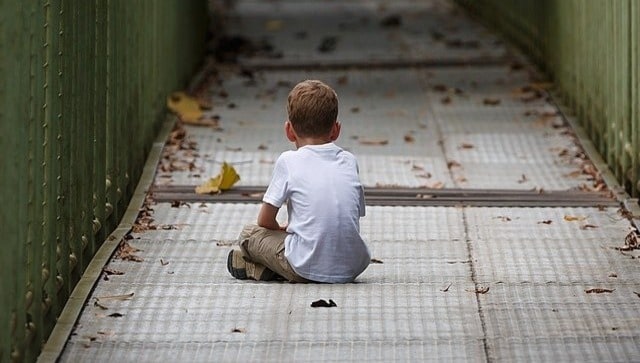 Lifestyle
It is of great significance that the link between the expression of anger by children and adolescents, their health, and their interpersonal interactions is observed and, if the need arises, addressed with patience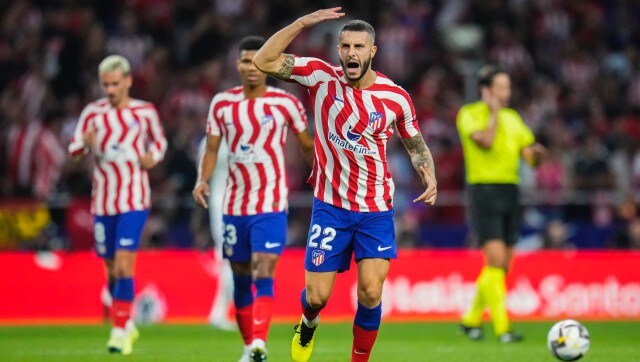 Football
Atletico Madrid visit Sevilla's Ramon Sanchez-Pizjuan on Saturday looking for a vital win to try and keep a grasp on the league frontrunners' coattails