Lewis Hamilton coasts to fifth title at Chinese Grand Prix ahead of Sebastian Vettel
Starting from pole position, Lewis Hamilton led from beginning to end to capture the title and pull even with Sebastian Vettel atop the driver's standings.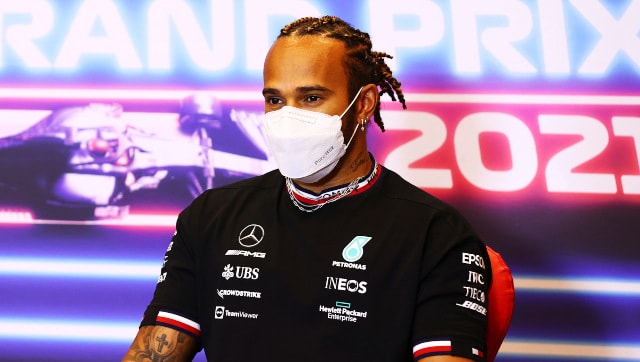 Sports
Verstappen accused seven-time world champion Hamilton of being "dangerous, disrespectful and unsportsmanlike" following their collision at Silverstone on Sunday.
Sports
Red Bull failed in their bid to win a review into the "insufficient" penalty imposed on Mercedes driver Lewis Hamilton for the crash which took out Max Verstappen at the British Grand Prix.
Sports
Before the British Grand Prix Verstappen had won four of the previous five races and had opened up a 32-point lead over Hamilton at the top of the standings.