Leuven Grand Chess Tour: Viswanathan Anand ends Rapid leg at bottom of table, Wesley So tops chart
For the only Indian in the fray, Viswanathan Anand, the Leuven rapids not only began disastrously but also finished with a whimper. On the final day, Anand lost his first two games and wrapped things up with an insipid draw in the ninth round against Wesley So.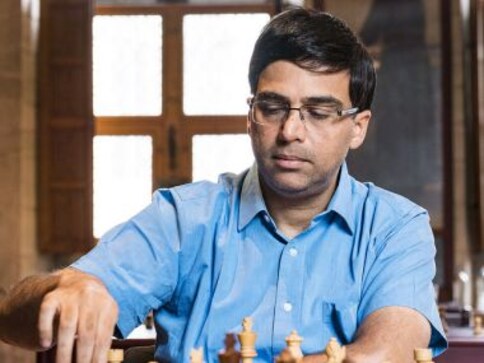 The rapid leg of the Leuven Grand Chess Tour concluded on Thursday evening with Wesley So finishing three point ahead of his nearest rival Levon Aronian. Winning his first game of the day and then drawing against Viswanathan Anand and Sergey Karjakin, Wesley managed to increase his lead over Aronian by one point.
Aronian, in the meanwhile, lost a shocking game to GM Sergey Karjakin from the winning position. He recovered well, though, winning against Caruana in the very next round and signing peace with Maxime Vachier-Lagrave in round nine.
For the only Indian in the fray, Viswanathan Anand, the Leuven rapids not only began disastrously but also finished with a whimper. On the final day, Anand lost his first two games and wrapped things up with an insipid draw in the ninth round against Wesley So.
In the seventh round, the first of the day, Anand played Russian GM Alexander Grischuk. With the white pieces, Anand went for a pawn sacrifice in the Najdorf variation of the Sicilian. Consequently, Anand had better piece play while Grischuk enjoyed his extra pawn. Despite his compensation, however, it was unclear how Anand was going to recover his pawn.
Grischuk took some time to find his way through the position and was down about five minutes on the clock as play progressed. But his position made up for his time disadvantage. Anand's compensation for the pawn had grown more and more intangible while, on the other hand, Grischuk had coordinated his pieces to weave a kingside attack. Seeing his position slowly disintegrate, Anand gave up an exchange which turned out to be a downright blunder. After Grischuk accepted the exchange, Anand resigned immediately.
Trying to hold ground in a tournament that was going horribly wrong, Anand tried playing safe against Hikaru Nakamura in round eight. Anand had essayed the solid Berlin Defence with the black pieces but Nakamura was out for blood from the very start. Thrusting his kingside pawns forward, Nakamura tried generating an attack on the black king. But Anand reacted well and duly shut down the attack. Once the dust had settled, what remained was a double rook endgame where Anand had an extra pawn but Nakamura had the better position.
Despite Anand's material advantage, Nakamura's active rooks and Anand's structural weaknesses on the queenside made the Anand's situation quite difficult. Anand tried giving up one of his weak pawns to inflict weaknesses in the white camp but this hardly changed much. Anand's position looked completely tied down and the Indian ace was forced to stick to passive defence. What Nakamura had to figure out still was how he could break through.
After lots of back and forth shuffling, Hikaru tried penetrating into the enemy lines by exchanging a pair of rooks and this worked wonderfully well for the American GM. Another pawn break from Nakamura occurred on the 69th move and this just spelt doom for Anand. Five moves later, even though the material on the board was equal, Anand was forced to resign. Nakamura had succeeded in creating a passed pawn in the centre while Anand's king was trapped in a corner. Furthermore, with the white king being so mobile, it was child's play from this point to convert the game.
In the final round of the day, Anand had the white against the tournament leader, Wesley So. Having lost both of his first two games, Anand was clearly dejected and went into an almost symmetrical middle game deploying the sedate exchange variation of the French Defence. This uninspired opening choice clearly alluded that Anand wanted to finish the day off for once with a quick draw.
And what problems could Wesley So possibly have had with this? He was leading the tournament with three points ahead of his nearest rival and had the black pieces. He, therefore, simply co-operated with Anand and exchanged all pieces. Anand even gave up a pawn to reach the opposite coloured bishop endgame which gave neither side any chances whatsoever. By the 22nd move, the players were seen shaking hands.
With this draw, Anand, along with Anish Giri, has remained on the very bottom of the leaderboard with a score of 5/18. Fabiano Caruana, after his fantastic run at the Grenke Chess Classic and Norway, also had a dismal finish in the rapid leg in Norway. He is one spot and two points ahead of Anand and Giri on the leaderboard with a score of 7/18 while his compatriot, Wesley So is leading comfortably with 14/18. Eighteen more games of blitz remain to be played in Leuven in a double round robin that begins today. But since the scoring in the blitz is half of that of the rapid (one point for a win and half point for a draw), Anand will have a tough time climbing up the leaderboard and make a comeback.
Aditya Pai is an editor at ChessBase India
Sports
The chess engines that can count a million moves a second were rooting for blood as early as move 15 and Anand did not disappoint his fans to take the same route
Sports
In the other game of the day, Peter Svidler was fighting hard to salvage a half point against Russian team-mate Sergey Karjakin.
Sports
Having lost two and drawn six, Anand is certain to lose some rating points even if he wins his last round game against reigning world champion Magnus Carlsen of Norway.