Leicester's fairytale Premier League triumph will inspire me against Alvarez: Amir Khan
The 29-year-old Khan will start as a massive underdog when he climbs into the ring to face the hard-hitting Alvarez at the gambling haven's sparkling new 20,000-seat T-Mobile Arena
Los Angeles: Amir Khan is taking inspiration from Leicester City's remarkable Premier League title triumph as he prepares for a daunting battle with World Boxing Council middleweight champion Saul "Canelo" Alvarez in Las Vegas on Saturday.
The 29-year-old Khan will start as a massive underdog when he climbs into the ring to face the hard-hitting Alvarez at the gambling haven's sparkling new 20,000-seat T-Mobile Arena.
Khan, who normally fights at welterweight, is stepping up by two divisions to face Alvarez, a destructive puncher who has compiled an impressive 46-1 record with 32 knockouts.
The world title showdown is billed as a classic contrast of styles, pitting the elusiveness and speed of Khan (31-3, 19 knockouts) against the brute strength of the naturally bigger Alvarez.
But in a week when the exploits of 5,000-1 shots Leicester have captivated the sporting world, Khan believes he is able to write another fairytale win.
"I'm seen as the underdog in this fight against Canelo, but I feel this is the year of the underdog," Khan said after arriving in Las Vegas this week.
"What Leicester City achieved is absolutely amazing. You would have been called crazy if you thought that Leicester would win the title at the start of the season — it's such an inspiring story.
"I'm definitely going to use that to help me. I'm ready to shock the world and beat Canelo. I know I'm ready for this fight and want to get in the ring right now."
Yet the bullishness of the challenger cannot mask the fact that even his trainer, the San Francisco-based Virgil Hunter, was sceptical about the wisdom of choosing to fight Alvarez.
"Initially I didn't like the fight. But I hadn't seen Amir. So when he came to camp I was surprised to see how much he had grown," Hunter said.
"Middleweights can knock out heavyweights. I don't think the weight will be that much of a factor. I think the weight might be a bit exaggerated in terms of Canelo's effectiveness."
Entertainment
#DemonSlayer earned $6.4 million, while #MortalKombat made $6.2 million over the weekend
Sports
The 44-year-old, undefeated former welterweight world champion is preparing to make a return to the ring next month with an exhibition fight against internet personality star Logan Paul at Miami's Hard Rock Stadium on 6 June.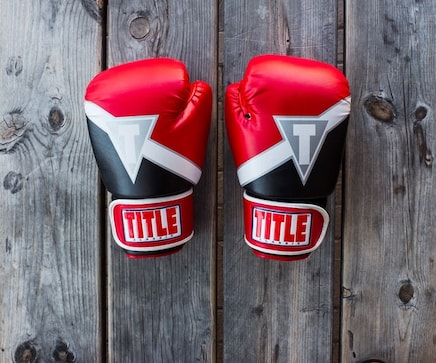 Sports
The long-serving administrator was fighting the dreaded infection at a hospital here for the past few days and was on ventilator support.