Rio Olympics 2016 right here in Mumbai: Go for gold or Shobhaa De will troll you!
Our performance at the Olympics has yet again led to national despair
Our performance at the Olympics has yet again led to national despair.
The usual blame game, at which we are undisputed world champs, has begun. The gold medal gripe goes to a commentator who perceives it as a global conspiracy: "Once every four years the world unites to humiliate Indians". Instead of competing in such an unequal race, we, Indians should invent our own sports and hold our own events.
Take for instance, boarding a local train during 'crush hour' in Mumbai. Charging at an oncoming train while muscling out fellow commuters and then timing your leap to perfection requires the guts of a gladiator and the grace of a gymnast. Those who fail can be swallowed by the three-foot gap between the platform and the footboard. Millions of office-goers participate in this extreme sport daily but all that the winner gets is a window seat. Can any amount of 'training' ever prepare a western athlete for the Virar Fast?
In fact, commuting by local trains in Mumbai has so many disciplines that it is an Olympics in itself. Those who fail to get a window seat compete for a perch on the footboard. This means hanging out of the train on two fingers and two toes while dodging signal poles. Four contestants, sorry commuters, perish in the act every day but this, by no means, is the deadliest sport.
The most risky sport is sky-riding; simply getting on to the roof of a moving local train by swinging your legs from the door to the window grill and heaving your body to the top. Once here, the breeze dries up your sweat in a jiffy and you can look down on the lesser mortals, provided you steer clear of the 25,000-volt pantographs and duck under the bridges. Forget western sportsmen, Spiderman would think twice about doing this.
Boarding a train and getting a window seat is one thing but getting out of the train at a midway station is quite another thing, sorry sport. This calls for deep reserves of energy for penetrating a dense human wall, six to seven-man thick. Commuters packed between the doors are so resentful of those sitting inside that they gang up against the man trying to alight. This is akin to extreme rugby but with no half-time breaks. The squeeze can also leave players with rugby balls.
As if this is not enough, commuters brace themselves for the next event after alighting from the train.
Thanks to the potholes which have opened up in the rains and the manholes that are left open to drain the water, the sprint to catch the bus to the office is a steeplechase. Only, this has to be done with a briefcase in one hand. While athletes from the First World would take a day to recuperate, our unsung athletes work nine hours and then repeat the entire gruelling routine on the homeward journey.
The winners reach home in time to watch the Rio Olympics.
Find latest and upcoming tech gadgets online on Tech2 Gadgets. Get technology news, gadgets reviews & ratings. Popular gadgets including laptop, tablet and mobile specifications, features, prices, comparison.
Entertainment
In a 5 January social media post, Dr Dre said he was "doing great and getting excellent care from my medical team."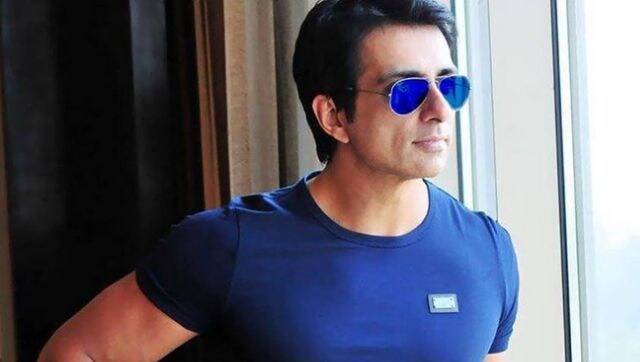 Entertainment
Bombay High Court has granted three weeks' time to Sonu Sood to file an appeal and stayed the order for coercive action by the BMC against the actor.
Entertainment
Far from the amateur, camcorder-in-the-woods aesthetics of some past efforts, recent productions range from intricately plotted live action to digital shorts made with motion-capture suits.