League Cup triumph could be start of Manchester United's renaissance under Jose Mourinho
Zlatan Ibrahimovic's late goal secured the League Cup and gave Jose Mourinho his first success since his appointment, as Southampton were beaten at Wembley.
"Woke up this morning feeling fine – got Man United on my mind – Jose is playing the way that United should!"
So goes the first line of a song United fans have been singing to serenade manager Jose Mourinho. And why not? Not only is Mourinho making his team play the way Manchester United should, but his revolution at the club also seems to be on track. There is a sense of optimism among the Old Trafford faithful, a familiar one, one which the footballing world witnessed under Sir Alex Ferguson. This is the United that everybody knows. One which plays attractive and attacking football, aided with the drama of late, late goals.
Well, it was all to be seen at a vociferous Wembley Stadium, where United rode on a late Zlatan Ibrahimovic winner to seal the League Cup and their 41st major trophy – equalling Liverpool's record for an English club.
It was a final which lived up to expectations from the time the referee blew his whistle. In fact, in the first minute itself, Southampton ran at United's back four to unsettle the line maintained by the defenders. United kept inviting pressure and escaped a scare in the 11th minute when the fourth official wrongly ruled out Manolo Gabbiadini's goal for offside. Until that time, the Saints' manager, Claude Paul had already outplayed Mourinho's tactics.
It looked like United fans were in for a shocker until Oriol Romeu's foul on Ander Herrera. Ibrahimovic speared the ball 30 yards from goal to give United the lead. It was also the Swede's 25th goal of the season, He just gets better and better every game.
"He's got guts, character and personality. He's filled that shirt well. It's what the team needed and what the club needed after three years that have been tough. What a player, what an example," said Gary Neville on Sky Sports.
Even after taking the lead early, United struggled to remain in control of the ball. James Ward-Prowse's low shot from outside the box followed with Tadic's effort forcing David de Gea to stretch twice, raising questions of United's poor defensive show. Paul Pogba did not track back at times, allowing room for Tadic to move freely which could have handed Saints the equaliser.
But every time United beat the initial Saints' press, they looked threatening. And it was yet another counter which saw Martial and Rojo exchange passes on the left flank alongside Jesse Lingard, who calmly slotted home to double the advantage. Surprisingly, Lingard has always been at his best at Wembley, scoring in the Community Shield and FA Cup final earlier. It is fair to say that it was a bad day at the office for Fraser Forster who was out of position on both the occasions. Interestingly, before the match, Saints were the only side to have not conceded a single goal in the tournament.
However, Saints managed to continue the pressure on the other side and deservedly got the equaliser through Gabbiadini's poacher-like finish just before half-time. Soon, the atmosphere at Wembley changed from 'We love United' chants to 'When the Saints go marching in'.
Mourinho was forced to make changes to his team and also in the half-time team-talk. So, he replaced Juan Mata with Michael Carrick to bring some stability in the middle of the park. Mata was wasted on the right, Pogba and Chris Smalling had a forgettable first-half.
On the other hand, Puel knew he had the upper hand and his team had to just maintain the same level of determination and skill in the second-half. As predicted, Puel's side came out even more ravenous in search for the lead. Again, a flurry of long balls, off-the-ball runs and lazy defending cost United their second as Gabbiadini outfoxed Smalling to score his second in a jiffy. The Saints had marched right back into the game!
That set the stage for a showdown as the Saints gave everything to drag themselves level and many thought United could tumble to one of the most iconic comebacks in English football. It was no longer Mourinho's 4-2-3-1 against Puel's 4-4-1. It was more than a tactical battle. Nathan Redmond and Gabbiadini had caused the damage and there was nothing Herrera or even Eric Bailly could do anything about it.
It was again the same old story for Mourinho and United as they created chances after reaching the hour mark but failed to finish. As for their counterparts, they banked on set-plays and almost nicked it near the end. However, Romeu's header hit the woodwork.
Amidst all the chaos, the game saw its winner in the 87th minute of the game when Ibrahimovic headed home Ander Herrera's inch-perfect cross to add another feather to his and Mourinho's glittering CV. Who would've thought that Ibrahimovic, who spoke so much about his swagger and relentlessness, would have the final say? Ander Herrera was the pick of the players.
Ander Herrera's game by the numbers vs Southampton:

52 passes completed
3 aerial duels won
3 tackles won
2 take-ons
2 chances created
1 assist pic.twitter.com/lVP4zGrVbw

— Squawka Football (@Squawka) February 26, 2017
Mourinho's prediction went wrong. The better team on the pitch did not win. Rather it was the one which fought till the end and snatched the prize. This win meant so much to the United camp. Mourinho equalled the tally of Sir Alex Ferguson and Brian Clough with his fourth League Cup triumph after winning in 2005, 2007 and 2008. Ibrahimovic won the 32nd title of his career.
Zlatan Ibrahimovic has now scored 217 goals across all competitions since 2011/12. Madness. 🔥 pic.twitter.com/cF38lteHaW — Squawka Football (@Squawka) February 26, 2017
"Honestly, Ibrahimovic won the game for us because he was outstanding. I can see a couple of performances — Pogba was on a similar level — but he was outstanding," said Mourinho after the game.
All credit to Mourinho and his players, especially Zlatan Ibrahimovic, who is exceeding expectations with ease. "This is what I came for. I came to win, and I am winning. The more I win, the more satisfied I get. You appreciate it more the older you get. Wherever I have gone, I have won. I think this is trophy number 32 for me. This is what I predicted. To many, I could not do it. My friend, I keep doing it," the Swede said after the match.
This could just be the start of the Mourinho revolution at Old Trafford. One of the many triumphs he has hoped to achieve with this club. He is, after all, eager to show that he has not lost it. That's why his reaction to all the goals and celebrations were emotional and normal. He wanted more. "The reality is we want more, my contract is long, I have two more years plus this one, so hopefully I can win something and this season I know it's difficult but the reality is that we have to try and fight for more."
For Manchester United, the season can be even more successful. They remain two points adrift the top four with 13 games in hand and there is still a chance to win the FA Cup and the Europa League. The difference now is that Mourinho's efforts are finally paying dividends after a disastrous start.
Sports
"I didn't expect to score two goals. I expect one but not two," said Ronaldo after scoring two goals on his return to Manchester United.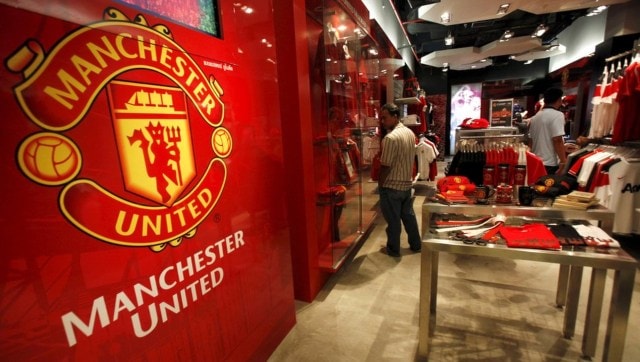 Sports
United are currently top of the Premier League after three wins in their first four matches.
Sports
Aaron Wan-Bissaka was sent off against Young Boys in Tuesday's opening Group F encounter, with Jesse Lingard's errant back-pass gifting the Swiss hosts a goal in time added on in a 2-1 win.