League Cup final: When and where to watch Arsenal vs Manchester City, live streaming on JioTv and coverage on TV
The season's first piece of major silverware is up for grabs as Arsenal and Manchester City go head-to-head in the 2018 League Cup final. Here's how you can watch the match live.
The season's first piece of major silverware is up for grabs as Arsenal and Manchester City go head-to-head in the 2018 League Cup Final (also known as the Carabao Cup Final) on Sunday, 25 February, 2018.
Victory over Manchester City in Sunday's League Cup final could salvage Arsenal's season but would also provide more ammunition to those who deride the Gunners as a glorified 'cup team'.
It is 14 years since Arsenal last won the Premier League, and they have finished in the top two only once in the past decade, albeit 10 points behind Leicester City in 2016.
Last season they finished fifth and Arsene Wenger's side are currently being left behind in sixth spot as they prepare to face runaway Premier League leaders City at Wembley.
The annual debate about Wenger's future will rage again in the closing months of the season -- with the club's supporters split between loyalists and those who believe the Frenchman needs to step aside if Arsenal are to challenge for the title.
Wenger will point to the three FA Cups he has won in the past four seasons, including last season when they denied Chelsea a league and cup double.
Arsenal have not won the League Cup since 1993 and despite reaching two finals under Wenger, the club has generally regarded the competition as disposable during his reign.
When and where will the League Cup final between Arsenal and Manchester City be played?
The final will be played at Wembley Stadium, London on 25 February.
How do I watch the final match live?
The match will be broadcast live on MTV, MTV HD, Vh1 and Vh1 HD.
What time will live coverage of Arsenal vs Manchester City start?
The live coverage of the match will start at 10 pm.
Where can I follow the final online?
The matches will be streamed online on JioTV.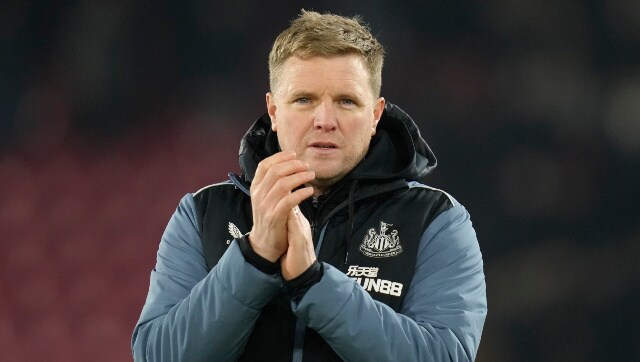 Football
The Magpies, who have not won a major domestic trophy since 1955, are 1-0 up after last week's first leg, thanks to a goal from Brazilian forward Joelinton and are currently favourites to play their first League Cup final in 47 years.
Football
New loan signing Wout Weghorst doubled the lead for United after Marcus Rashford opened their account before a second-half strike by Bruno Fernandes sealed their victory over Forest in the first leg of the semi-finals.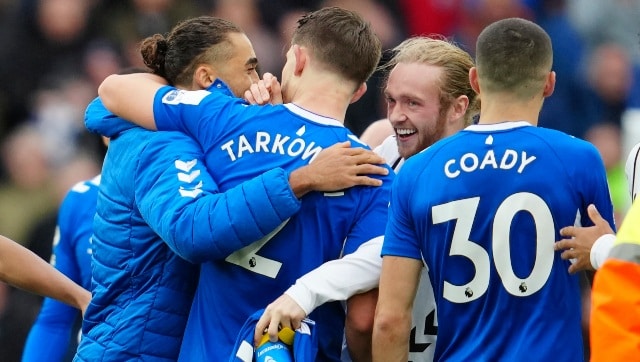 Football
Arsenal remain five points clear of Manchester City at the top of the table but may rue a huge chance to extend their advantage as they aim for a first league title since 2004.