Laureus World Sports Awards, Best Sporting Moment December nominees: Chris Bertish's journey
Chris Bertish's unforgettable journey from across the Atlantic Ocean on a stand-up paddle is one of the nominees for December's Laureus Best Sporting Moment.
This is the story of Chris Bertish's unforgettable journey. A journey of 93 days, 4,050 nautical miles, and almost 2 million strokes filled with life-threatening challenges. Well, that's what it took him to paddle across the Atlantic Ocean on a stand-up paddle (SUP) board.
Starting off the coast of Morocco, he travelled for more than three months to reach English Harbour, Antigua, where he arrived haggard and grateful to still be standing. Weather and exhaustion were waiting to derail him as they worked against him. He had been surviving on freeze-dried meals for his entire journey. Waves threatened to swamp him, and he had several run-ins with sharks who tested the material of his board to see if it was edible.
Despite the struggles, Bertish recounted the challenging conditions he had to face. Relentless trade winds slowed his progress, though he kept to his gruelling pace as he paddled 12 to 15 hours every day. "It's more than the endurance side that was difficult to keep going. I had to manage the elements and manage myself mentally. I had massive system malfunctions that I was trying to troubleshoot myself."
His board-and with it, his feet and ankles-were also underwater most of the trip. His storage compartments would take on water, too, forcing him to open them even if it meant risking losing his food. "I pretty much constantly felt like I was sinking," he said. "Every two weeks I had to open up the hatches and pump out the water, but that's where my food was. It was a double-edged sword."
Bertish made the journey as a way to raise money for charity and test the limits of possibility. The Lunchbox Fund, Operation Smile, and Signature of Hope were the three main beneficiaries of the reported $380,000 raised by the epic journey.
Chris Bertish emphasised that this journey was worth all of the hardship he faced, as the money would be donated to charities that help children in South Africa. "Knowing the impact this will have," he says, "made every day out on the open ocean worthwhile."
Laureus World Sports Awards have been in existence for the last 17 years, with the first Laureus Awards held in 2000. Other than the Laureus Best Sporting Moment, Laureus announces its awards in eight different categories, some of them being: Laureus World Sportsman of the Year, Laureus World Sportswoman of the Year, Laureus World Team of the Year.
To vote for your favourite video, visit myLaureus.com.
First Cricket News
The first of three T20s wasn't competitive, surprisingly so after a thrilling one-day international series that was drawn 1-1 last week.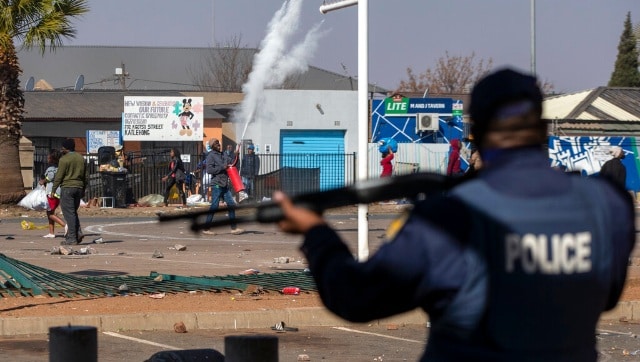 World
The tensions have been particularly high in the sprawling Indian township of Phoenix, north of Durban, and residents of three surrounding Black areas following the deaths of 22 people in Phoenix during the riots and looting last week by vigilante groups
India
The Supreme Court rule prompts it to 'address the challenges of the 21st century, ranging from the pandemic to the rise of intolerance', he added