Laureus World Sports Awards, Best Sporting Moment December nominees: A Roger Federer-Rafael Nadal duet
Roger Federer and Rafael Nadal playing in the Laver Cup as partners is one of the nominees for December's Laureus Best Sporting Moment.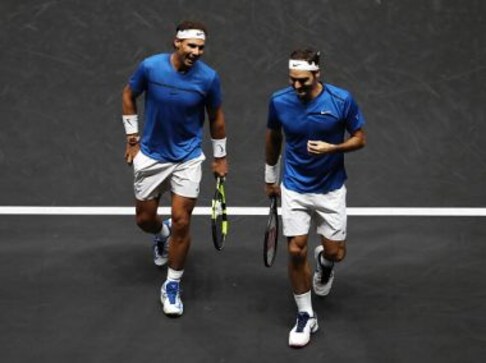 Tennis fans around the world stopped for 81 minutes to watch Roger Federer and Rafael Nadal unite for the first time on the same side of a tennis court. This was the sport's equivalent of a solar eclipse. Thirteen years after their first singles match against each other, Nadal and Federer played their first doubles match together.
Where? At the Laver Cup, which made its debut in September in Prague, and which is likely the closest thing that tennis will ever have to the Ryder Cup in golf. The format was similar — Team Europe took on Team World in a fast-paced, three-day competition — and so was the unusual intensity that format generated. Like their peers in golf, tennis' top male pros made the most of their opportunity to cross national boundaries, root openly for each other, and show the emotions that their formal, individualistic sports normally force them to keep in check.
Federer and Nadal began with a hiccup or two; Nadal nearly decapitated Federer when he reached back for an overhead. But they managed to win that match and to squeak past the much younger Nick Kyrgios and Jack Sock, 11-9 in match tiebreakers, in singles.
In between, they talked tactics, high-fived, laughed, hugged, cheered for each other, and sprayed themselves with champagne when it was over. Nadal and Federer seemed to revel in the chance to try out a new relationship, one where they could put their all-time talents together rather than use them against each other.
Laver Cup showed us there can be something — many things — new under the tennis sun. The best of them was seeing that Nadal and Federer make as much sense as teammates as they do rivals.
Laureus World Sports Awards have been in existence for the last 17 years, with the first Laureus Awards held in 2000. Other than the Laureus Best Sporting Moment, Laureus announces its awards in eight different categories, some of them being: Laureus World Sportsman of the Year, Laureus World Sportswoman of the Year, Laureus World Team of the Year.
To vote for your favourite video, visit myLaureus.com.
Tennis
Virat Kohli wrote that when your companions cry for you, you know what you've been able to do. After losing the match, Rafael Nadal broke into tears alongside Roger Federer.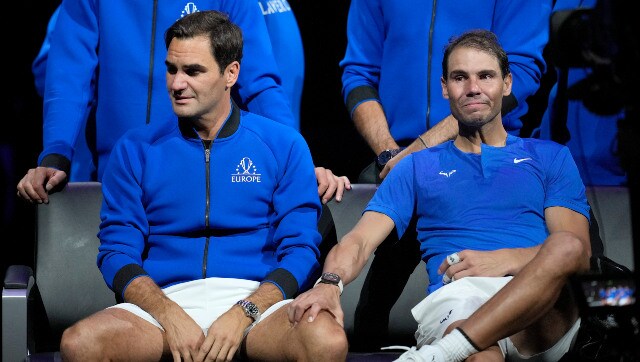 Tennis
Federer, who brought the curtains down on his glittering career in a doubles match at the Laver Cup in London, promised fans this wasn't the last they were going to see of him in the world of tennis.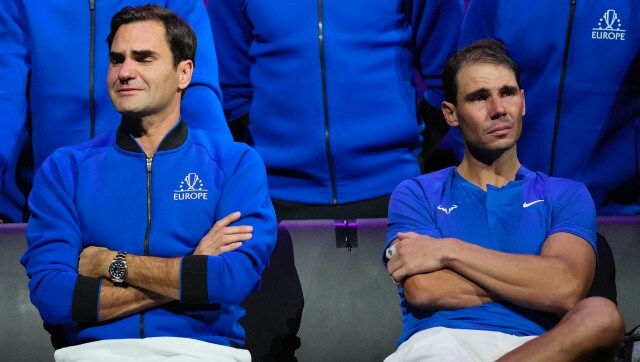 Tennis
Roger Federer's last career match expectedly produced plenty of tears with the Swiss, his wife, kids, family and even longtime rival Rafael Nadal reduced to tears.