Laureus CEO Jonathan Hill interview: I want to bring a Laureus event to India, love the idea of a celebrity hockey match for charity
Laureus CEO Jonathan Hill talks to Firstpost about his role at Laureus, his biggest challenge at the organisation, his stints with The Football Association and Euro '96 and Laureus' plans for India.
Just over a year ago, Laureus World Sports Awards Limited brought Jonathan Hill on board as the company's first independent CEO. Hill previously had a seven-year stint at IMG besides a further seven years as the Group Commercial Director at The Football Association, where his job involved covering the development of the new Wembley and the marketing of the broadcast, sponsorship and licensing rights around the England team and The FA Cup. In an exclusive interview with Firstpost, who are Laureus' India partners, Hill spoke about his role at Laureus, his biggest challenge at the organisation, his stints with The Football Association and Euro '96 and Laureus' plans for India.
Excerpts:
When you first came on-board as the CEO at Laureus, what was the biggest thing that excited you about the role?
It was really the huge — and to a degree, in my view, as yet unrealised — potential of the overall Laureus platform and how I could hopefully help the existing Laureus team translate some of this potential into reality via my broad and reasonably extensive experience of working in the sports marketing and sports media industries.
Could you define your role at Laureus in terms of projects rolled out or key initiatives taken up since assuming responsibility as the CEO at Laureus?
Too many to mention! But I think, in a nutshell, the focus has been broadly on making Laureus better known generally, growing out to an overall audience (especially digitally) and making sure we serve that audience with compelling and relevant content that underpins the heart of what we do i.e. making as much money as we can to fund the global Laureus Sport for Good Foundation. And as part of that process, we have also begun to concentrate on our partnership offering so we were thrilled when we added MUFG (the sixth largest bank in the world and the largest in Japan) to our sponsor partner family.
Is there a project which Laureus is working on that is very close to your heart?
To be honest I think I like all of them as they are doing such fundamental good for kids and young adults around the platform of sport which is as much a personal passion as it is a business one!
What would you say is your biggest challenge at the organisation?
Staying focused on our core organisational objectives and making sure all our decisions and actions are defined by them — there is so much going on that sometimes it's hard to keep that focus but we have to do that to remain successful and relevant.
You have had stints with the Football Association and Euro '96. What lessons did you learn during your association with these two jobs, which you believe will be helpful at Laureus?
Be firm, focused and not to be afraid to make mistakes (so long as you learn from them) and be as nice as you can to everyone because you will be amazed as to how often people from your past pop up again — and the longer you go on, the more likely they are to become senior in their business life. I'm lucky enough to have a number of people I see as pals in very influential roles in sport and brands now which can be very useful!
Laureus supports more than 150 sport-based community programmes in over 40 countries. Could you tell us a bit about its work in India?
In India, we have supported more than eight grassroots organisations using sports as a tool for social change, reaching up to 6,000 young people across Andhra Pradesh, Delhi, Ranchi, Chennai, Gujarat and Kovalam. Working in areas such as education, health, women and girls empowerment and social inclusion, with Laureus support these organisations have helped 300 young boys and girls to stay in school through the use of skating and surfing and 450 young girls to access education through playing football. 1,500 youths have been trained in wenlido — a self-defence sport — learning new life skills to stand up for their rights. We have also supported 470 young women and girls with the "One Goal, One Nation Promoting Equality and Social Inclusion" programme that has used netball tournaments to challenge the stigma of HIV/AIDS within their communities.
Could you reveal if Laureus plans to partner with any other community programme in India besides the existing partnerships...
LSFG strategy aims to strengthen the Sport for Development sector in the countries where we operate. In this sense, we are always keen to identify new partners to work together for this ambition. Of course, any decision for new partnerships needs to follow our internal processes to ensure we are engaging with the most relevant to our strategy while maintaining the quality of our programmes.
Could you tell us how centrally does India feature into Laureus plans for the future?
India is one of LSFG's key strategic countries. We have been working here since 2003 and we believe in the great work of the programmes we support. Children and young people in this country face diverse and complex challenges and we have identified a range of local Sport for Development organisations tackling many of these issues from different perspective. There is a lot of potential in India and we would like to continue to be part of the development of the Sport for Development sector in this country, focusing on our six targeted areas: access to education, employability, health and well-being, empowerment of girls & women, peaceful societies and inclusive societies.
India is also a really interesting market for Laureus because it's one of our most active and responsive markets in terms of social media. Much of this has historically been driven by our amazing cricket Laureus Academy Members and Ambassadors, but we are very keen to widen our influence within more sports in India so we can grow our digital audience even more and make it more diverse. If this in turn makes us more attractive to Indian broadcasters, digital platforms and the press then great, especially if that then leads to my not-so-secret wish to find an Indian Global Partner to add to our current roster of partners. I also want to bring a Laureus event to India and love the idea of a charity celebrity hockey match. Let's see!
Could you tell us what the long-term plans of the Laureus foundation are?
We would like to continue supporting local organisations to strengthen their Sport for Development work and the impact they can create on children and young people's lives. Looking ahead we are exploring the possibility of a more comprehensive programme approach in Delhi to strengthen the capacity of civil society to use sport as a tool of change.
Sports
As Laureus' India partners, Firstpost brings you the nominees for the World Breakthrough of The Year award
Sports
As Laureus' India partners, Firstpost brings you the nominees for the World Sportsman of The Year award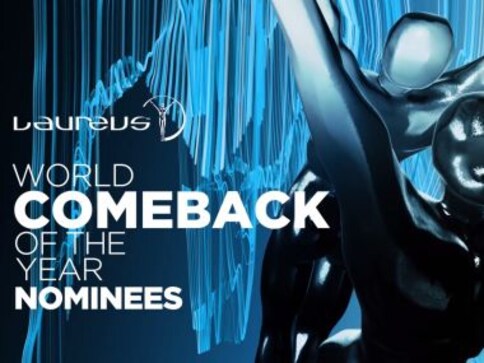 Sports
As Laureus' India partners, Firstpost brings you the nominees for the World Comeback of the Year award