LaLiga mid-season report: Barcelona still title favourites despite managerial hiccups; Alaves and Getafe punch above weight
With the 19th round of the 2018/19 season in the books, which means every team has faced each other once, we sat down to draw some conclusions and prepare a half-term report.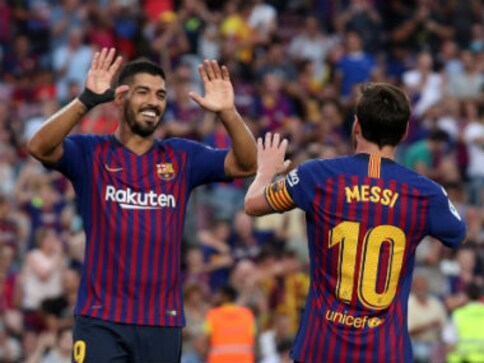 Ever since Guardiola left, Barce have been trying to fill a non-tangible void. Something is not right, yet no replacement seems to be able to plug that hole.

LaLiga season's award for punching above their weight looks set to be fought between Deportivo Alaves and Getafe.

Real Madrid's fortunes will rely heavily on how the experienced players in their ranks can lead the side in the road to recovery.
The LaLiga lost two of its most loved players in Cristiano Ronaldo and Andres Iniesta in the summer but their absence has certainly not affected the league, which has been filled with drama so far this season. Lionel Messi has continued to show why he is regarded the world's best player (the Ballon d'Or voters might disagree), helping Barcelona score a whopping 53 goals in the league, while the likes of Deportivo Alaves and Getafe have defied odds to be in contention for qualification for Europe's biggest cup tournaments. With the 19th round of the 2018/19 season in the books, which means every team has faced each other once, we sat down to draw some conclusions and prepare a half-term report.
Barcelona have problems but are still title favourites
Sometimes you feel sorry for Barcelona. Ever since Pep Guardiola left, they have been trying to fill a certain, non-tangible void. Something is just not right yet no replacement seems to be able to plug that hole.
Under Luis Enrique, they played an attacking 4-3-3 with Lionel Messi, Luis Suarez and Neymar forming a lethal front three that gave nightmares to opposition defenders. But something was lacking in the midfield; the defenders were too exposed to attacks, and Barca didn't have the usual control over the ball.
Now with Ernesto Valverde at the helm, and Neymar moving to PSG, the attack has lost its sheen while the midfield, even though it leaked a lot of goals early in the season, has solidified. Fortunately for the Catalunya side, their rivals have been marred with their own set of problems which means nobody could pounce on Barcelona's shortcomings. They sit on top of the LaLiga with a five-point cushion over second-placed Atletico Madrid and a ten-point lead over third-placed Sevilla. Valverde is certainly not a fan-favourite at the moment but he has a chance to win over them with a strong second half of the season. The title is Barca's to lose, but with Messi in red-hot form (when is he not?), it looks highly unlikely they will choke.
Griezmann leading rest of the pack
At the half-way mark, Atletico are realistically the only rival to Barcelona for the LaLiga title. But the Madrid side has had their own fair share of troubles, especially with new signings Thomas Lemar, Nikola Kalinic and Gelson Martins failing to add spark in the attack. As always, Diego Simeone has been reliant on a water-tight defence bailing the team out, while the goal-scoring duties have fallen on the shoulders of Antoine Griezmann and Diego Costa. Atletico Madrid have only conceded 14 goals (best defensive record in the league) but have scored only 27 (Barcelona have scored 53). Refreshingly, Atletico have shown their interest in the transfer market and are eyeing a loan move for Chelsea forward Alvaro Morata to boost their attack.
Another team seemingly interested in the Spain forward is Sevilla, who have looked fresh in the first half of the season, and seem to have recovered from the post-Monchi hangover. The team is well balanced, even though January began with an unexpected defeat against struggling Athletic Bilbao. Third place might be too much for the Seville side though with Real Madrid slowly picking up the momentum with a series of narrow victories.
The Los Blancos' fortunes will rely heavily on how the experienced players in their ranks can lead the side in the road to recovery. A Champions League spot would be considered a major achievement after the horrendous start to the campaign but even second place is not out of grabs. But it will be damage control first, and then creating an environment for a few big signings and a summer overhaul of the squad. Eden Hazard and Mauro Icardi have been heavily linked with the Champions League winners while Karim Benzema, Isco and Gareth Bale are expected to leave.
Surprises come in all forms
The English Premier League sometimes win all the plaudits for being the tournament where 'every team can beat the other' but the LaLiga has had its own fair share of surprise packages this season. While Eibar, the tiny Basque-club, are still relegation-threatened, they once again proved to be a major hurdle for the big teams in the league, especially Real Madrid, who lost 3-0 at the Ipurua stadium.
READ: Surrounded by 'monsters' and mountains, tiny Eibar look towards Indian fans for support
But the season's award for punching above their weight looks set to be fought between Deportivo Alaves and Getafe. Both the teams, placed fifth and sixth respectively, have performed admirably in the season so far. Alaves are the only side in Spain's top division alongside Atletico Madrid to have an unbeaten record at home. Manager Abelardo Fernandez has managed to find stability with the side after taking over the team mid-way last season and will be looking to push the team towards a Champions League spot (which would be a first time for the club). The Basque side will be without the services of goal-scoring winger Ibai Gomez though after he moved back to city rivals Athletic Bilbao in January.
Getafe went into the winter break with second-highest ever return at that stage (25 points) in their history. Manager Jose Bordalas will be hoping to the side can sustain the momentum a clinch a Europe berth though Real Betis and Real Sociedad are hot on their tails.
Surprises don't end there though. Real Madrid started their season woefully which led to the sacking of already-sacked-in-the-year manager Julen Lopetegui while Athletico Bilbao and Villarreal, often the favourites for the Europa spots, are fighting relegation. But a team that deserves to be mentioned in the list is Valencia. After finishing a remarkable fourth (with 73 points) last season, Valencia have struggled to make an impact this term. The primary problem for Marcelino Toral's men has been their inability to convert their chances. Valencia have been good in defence – they have conceded just 17 which is the third best in the league after Atletico Madrid and Getafe. But Los Che have just scored 17 goals from 263 chances in the La Liga – a joint league lowest. Summer loan signing Michy Batshuayi backfired badly while their own stars Rodrigo, Kevin Gameiro and Santi Mina have also struggled. Valencia turns a 100 years old in 2019 and the club is hoping to attract a lucrative main sponsor for their team (the current deal with US-based Blu Products gives only €4 million a year) which would hopefully mean more money to attract big stars to the club.
Big Guns in relegation panic
Nobody knows exactly what is wrong at Athletic Bilbao or what the solution is. The Basque's biggest club even tried changing managers in a bid to halt the downward fall but 19 matches into the season they are 15th in the table and are still looking relegation favourites.
Unlike other clubs facing relegation, Bilbao have no financial constraints preventing them from making a significant signing or two. The side made a whopping 80 million Euros when Chelsea bought goalkeeper Kepa Arrizabalaga in the summer. The club's problems have deep roots in a tradition that dictates Athletic can only field players who were born in the Basque region of Spain or moved to that part of the country in their youth. Bilbao have a rich history of being the only side apart from Barcelona and Real Madrid to have never been relegated. Unfortunately for the 121-year-old football club, there is a dearth in the quality of players graduating from their Lezama academy based in Bilbao. Some might argue the presence of other strong teams from the Basque region has lured away some potential stars yet Bilbao is the biggest city within Basque country and Athletic's academy is considered way better than their rivals'. Athletic have, however, promised to stick true to their traditions, which means there is no significant change to be expected in January. The team pulled off an impressive victory against Sevilla after the winter break though and will be hoping 2019 brings a change in fortunes.
Villarreal is another big side caught in the relegation battle. They have already signed former Sevilla star Vicente Iborra in the transfer window in a bid to strengthen a faltering midfield. Even though the side is currently 19th in the table, Villarreal have enough quality to escape the drop, especially when the gap between the 19th placed and the 11th placed sides are just six points. Unfortunately, bottom-placed Huesca seem destined for relegation with just 11 points in 19 matches even though they have managed to rope in Manchester City star Yangel Herrera on loan.
Football
Lionel Messi's PSG came from behind to beat Toulouse 2-1 on Saturday and consolidated their lead at the top of Ligue 1.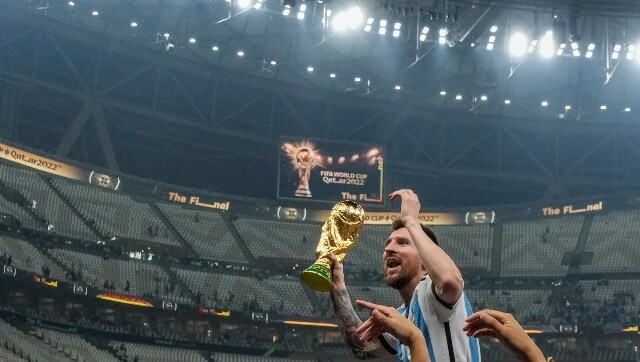 Football
Lionel Messi finally lifted the trophy in his fifth and final World Cup tournament, having lost in the 2014 final to Germany.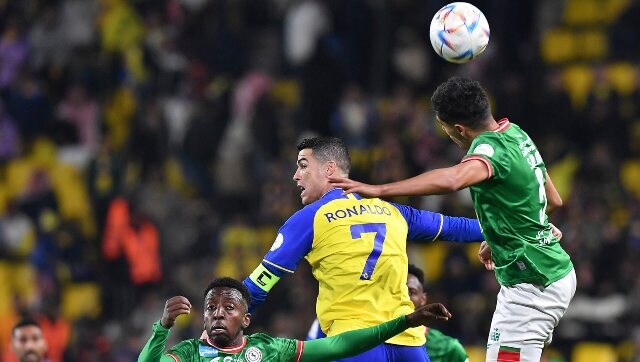 Football
Al Nassr coach also called Ronaldo 'one of the best players in the world' and a positive addition to his unit.