LaLiga: All upcoming games in Spain to be played behind closed doors as preventative measure amidst coronavirus outbreak
Champions League matches are also being affected in Spain, including next week's game between Barcelona and Napoli at the Camp Nou Stadium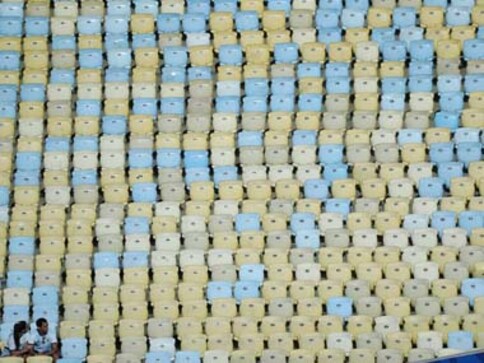 All upcoming football games in Spain and some in Germany will be played in empty stadiums because of the coronavirus outbreak

The Spanish league said Tuesday that matches in the first and second divisions will be played without fans for at least two weeks

Champions League matches are also being affected in Spain, including next week's game between Barcelona and Napoli at the Camp Nou Stadium
Madrid: All upcoming football games in Spain and some in Germany will be played in empty stadiums because of the coronavirus
outbreak.
The Spanish league said Tuesday that matches in the first and second divisions will be played without fans for at least two weeks. The announcement came after the government outlined a series of preventative measures being implemented to help contain the spread of the virus.
The league said it will "follow its recommendations and/or decisions, prioritizing the health of fans, players, club employees, journalists, etc., due to the COVID-19
health crisis."
The Spanish track federation also said it was told by the government of measures affecting all professional and non-professional sporting events in the country.
Spain's health minister on Monday announced a sharp spike in coronavirus
cases in and around Madrid, and said all schools in the region will close for two weeks from Wednesday. There were more than 1,200 confirmed cases in Spain on Monday, with 28 deaths and 74 people in intensive care.
The move in Spain came a day after Italy said sports events in the country, including Serie A football games and preparatory events for the Tokyo Olympics, would be suspended until 3 April.
Sports
Derided by opposition fans for trampling over German football traditions, RB Leipzig find themselves in the unusual position of not being cast as the bad guys as the Champions League's group of death kicks off on Wednesday.
Sports
Bayern head into Europe buoyed by results, with 10 points from their first four league games, and confident in their current squad despite no big-name signing this summer.
Sports
Messi joining top French club PSG last month is not the only high-profile departure for La Liga. In the last five seasons, the likes of Cristiano Ronaldo, Neymar and Sergio Ramos have all left either Real Madrid or Barcelona.