La Liga: Real Madrid's Cristiano Ronaldo willing to pay €14.7 million in tax fraud case
It is being reported that Cristiano Ronaldo would make this payment as a gesture of good will.
Real Madrid striker Cristiano Ronaldo is ready to pay Spain's tax authorities €14.7 million (Rs 105 crores approx.) — the amount he has been accused of defrauding by a prosecutor — ahead of a court hearing next month, Spanish state TV said on Wednesday.
Broadcaster TVE said, without identifying its sources, the 32-year-old would make this payment as a gesture of good will.
The report added Rolando will reiterate at a hearing on July 31 that he is innocent and has never hidden any income from the taxman or committed any tax fraud in Spain.
Representatives for Ronaldo have declined to comment. The Spanish prosecutor says the Real Madrid forward knowingly used a business structure to hide his image rights income in Spain between 2011 and 2014. Ronaldo has denied the charges.
A host of football stars have run into trouble in Spain over suspected tax fraud. On Wednesday, Cristiano Ronaldo's former teammate Angel Di Maria had been sentenced to one year in prison and fined €1.3 million after admitting to tax fraud.
Similar tax evasion accusations  have been made against Jose Mourinho, who coached Real Madrid from 2010 to 2013. He has been accused of "two offences against the public treasury". It is being claimed by Spanish authorities that Mourinho failed to declare € 3.3 million (Rs 23 crore approx.) during his time in the Spanish capital.
Sports
The Euro 2020 strike rate is way down from the 74% scored from all penalties awarded at final tournament games since the first in 1960 through Euro 2016.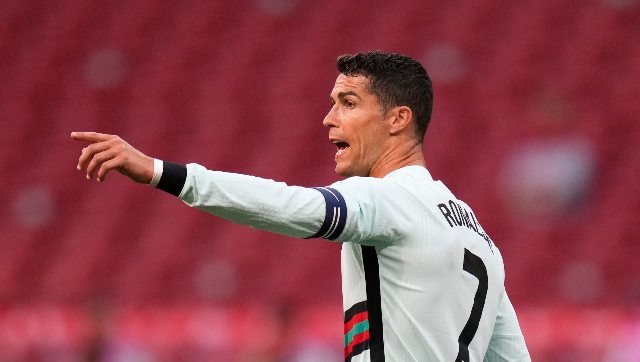 Sports
Catch the Live score and updates from the Group F match between Portugal and France
Sports
Catch the Live score and updates from the Group F match between Portugal and Germany