KPIT-MSTLA Challenger: Prajnesh Gunneswaran, Sumit Nagal enter pre-quarterfinals with straight sets wins; Saketh Myneni eliminated
India number one and top seed Prajnesh needed just 49 minutes to demolish Chandril Sood 6-1, 6-3 while third seed Sumit Nagal quelled a late challenge from Aryan Goveas to emerge a 6-3, 7-6(5) winner in one hour and 16 minutes
Led by Prajnesh Gunneswaran, India's top singles players progressed to the pre-quarterfinals with contrasting victories, but Saketh Myneni was knocked out of the KPIT-MSTLA Challenger after being in a position of strength here on Wednesday

India number one and top seed Prajnesh needed just 49 minutes to demolish Chandril Sood 6-1, 6-3 while third seed Sumit Nagal quelled a late challenge from Aryan Goveas to emerge a 6-3, 7-6(5) winner in one hour and 16 minutes

Myneni was leading 6-3, 4-2 in his second-round clash against Turkish Ergi Kirkin but the 10th seeded Indian could not keep the momentum going to eventually lose 6-3, 5-7, 4-6
Pune: Led by Prajnesh Gunneswaran, India's top singles players progressed to the pre-quarterfinals with contrasting victories, but Saketh Myneni was knocked out of the KPIT-MSTLA Challenger after being in a position of strength here on Wednesday.
India number one and top seed Prajnesh needed just 49 minutes to demolish Chandril Sood 6-1, 6-3 while third seed Sumit Nagal quelled a late challenge from Aryan Goveas to emerge a 6-3, 7-6(5) winner in one hour and 16 minutes.
Sixth seed Ramkumar Ramnathan hammered eight aces on his way to a 6-3, 6-4 win over Greek player Markos Kalovelonis.
Eighth seed Sasikumar Mukund didn't have to break much sweat in getting past Japanese doubles specialist Toshide Matsui 6-2, 6-3 in his second-round match at the Balewadi Sports Complex.
With 20-year-old Manish Sureshkumar already into the last 16, there are now five Indians in contention for quarter-final places on Thursday.
Myneni was leading 6-3, 4-2 in his second-round clash against Turkish Ergi Kirkin but the 10th seeded Indian could not keep the momentum going to eventually lose 6-3, 5-7, 4-6.
Fifteenth seed Brydan Klein of Britian also came back from being down 2-4 in the third set to end the challenge of Siddarth Rawat, winning 6-1, 3-6, 6-4 in little over two hours.
Wild card Dhruv Sunish gave a good account of himself by taking 13th seed Ivan Nedelko to the ropes but the experienced 33-year-old Russian, ranked 617 places above the Indian, prevailed 6-3, 5-7, 6-2.
Seventh-seeded Roberto Ortega-Olmedo of Spain was too good for young Indian Anniruddha Chandrasekar, who lost 3-6, 2-6.
Turkey's 12th seed Cem Ilkel ended the lucky run of Kaza Vinayak Sharma with a 6-2, 6-1 scoreline.
Dutchman Tim Van Rijthoven ended the challenge of Indian qualifier Dalwinder Singh 6-3, 6-1 in less than an hour.
Sports
Dan Evans' surprise 6-2, 7-5 loss to world number 143 Tomas Machac left Britain needing to fight back to secure a second straight win and take top spot in Group C.
Sports
Like many others in this sport, Shawn Porter is a good fighter. A really good fighter. To his credit, he's been willing to do what few others have. Step up and fight the best. Challenge himself. Win, lose or draw.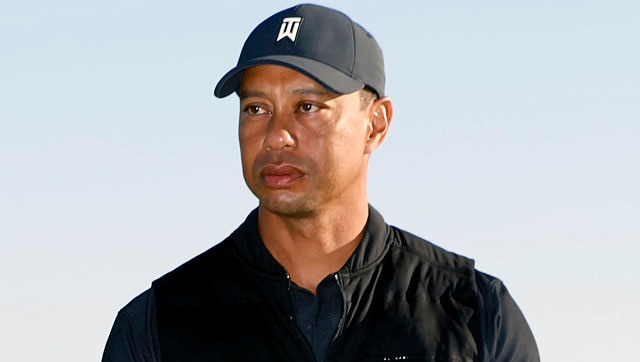 Sports
Woods, 45, told Golf Digest in an interview on Monday his days as a full-time professional golfer were over, saying that he would pick and choose tournaments from now on.