Kidambi Srikanth needs to use Rio Olympics 2016 defeat as springboard to domination
Kidambi Srikanth has the talent, the toughness and the skills to dominate the sport of badminton. It's up to him to make sure history does not repeat itself four years from now in Tokyo.
This loss will sting. It could also be the making of Kidambi Srikanth.
The biggest upset in badminton at the 2016 Rio Olympics was on Srikanth's racket in the men's quarter-finals. He had not only recovered from losing the first game 21-6 in 16 minutes (it must have felt like 16 seconds to Srikanth), he had destroyed two-time defending Olympic champion, Lin Dan, in the second game, toying with him as if Dan was the debutant playing in his first Olympics and not the other way around.
Time and again in the second game Srikanth wrong-footed Dan, who would move in one direction only to find the shuttle headed in the other. Srikanth bossed the rallies, pulling Dan forward, then sending him scuttling back as if he were a yo-yo on a string. Often the points were sealed by pinpoint smashes into the open court and even when Dan had the opportunity to attack, Srikanth had the answer. In one instance, he took a Dan smash to the backhand and flipped a cross-court drop shot winner that had everyone in the stadium applauding and left Dan stunned.
It was a masterful display and an utterly shocking one. The look on Dan's face seemed to say doesn't this guy know I am Lin Dan. By the end of the game, which Srikanth won 21-11, it wasn't clear that Dan knew he was Lin Dan either.
When Srikanth led 11-8 in the decider and then 12-9, a thrilling win was in the offing. Of course, it was not to be in the end. Dan showed why he is a legend by coming back to win the final game 21-18 but he knew how close he had come to defeat. When the two shook hands, Dan patted Srikanth on the back in a mark of respect, one warrior to another.
But even though he lost, Srikanth showed he has the skills to ascend to the very top of men's badminton. Few have been able to go stroke for stroke with Dan, who has won five world championships and two Olympics. That Srikanth was able to do so despite losing the first game in the blink of an eye showed tremendous mental strength and toughness. The match could easily have dissolved into a rout. Instead, it turned into a classic.
The disappointment on Srikanth's face was clear. He wanted an Olympic medal badly. But the trick is to turn this defeat into a long-term victory. Tough losses can fuel a sportsperson to greater heights. Novak Djokovic, for example, grew tired of losing to Roger Federer and Rafael Nadal and turned himself into a tennis beast that devoured the rest of the competition. Djokovic was driven by a tormenting desire to be the best. He wasn't going to accept third place, even it came behind two of the greatest men's tennis players of all time
That's the example Srikanth needs to follow. The question is how high are his goals and how badly does he want to achieve them? During the swimming events, Michael Phelps kept repeating how the sky is the limit if you are willing to push yourself, train like a maniac and refuse to be satisfied. Only when you set seemingly unattainable goals can you find out whether or not they can be attained. Before you can win eight gold medals at a single Olympics, you must first decide to attempt it.
Srikanth was ranked as high as World No.3 in 2015 but has since slipped to No. 11. That ranking does not do justice to his talent. On the evidence of this match, and his defeat of Lin Dan in the 2014 China Open, he can produce badminton of the highest quality. The mark of a champion is to do so consistently but that only comes through making sacrifices and being the first one in the gym and the last one to leave it.
Too often Indian athletes of all stripes have been satisfied with the occasional victory. The will to dominate, to be like Lin Dan, hasn't been part of their psychological make-up. Srikanth has the talent, the toughness and the skills to be different. He gave us a thrilling Olympic quarter-final against arguably the best badminton player in history. But he goes home without a medal. It's up to him to make sure history does not repeat itself four years from now in Tokyo.
Find latest and upcoming tech gadgets online on Tech2 Gadgets. Get technology news, gadgets reviews & ratings. Popular gadgets including laptop, tablet and mobile specifications, features, prices, comparison.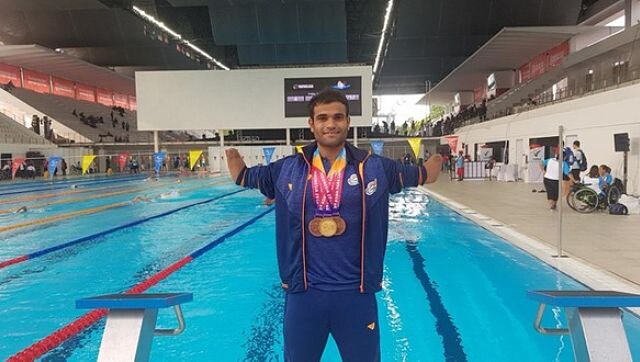 Sports
With the coronavirus pandemic disrupting routines like nothing else before, swimmers like Suyash Jadhav have had to come up with creative, quick-fix solutions.
Sports
Heat and humidity were such grave concerns that IOC pressured Tokyo 2020 organisers to move the marathons and race walks to the northern city of Sapporo, which is 800 kilometers (500 miles) north of Tokyo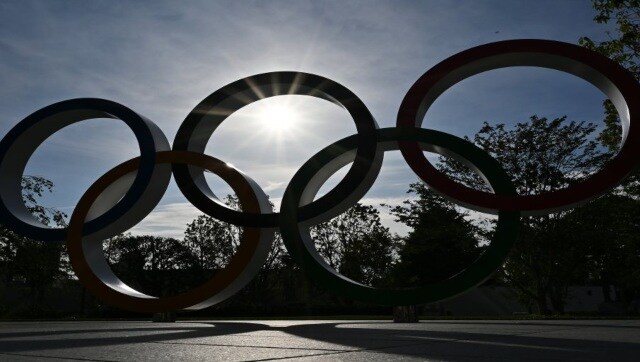 Sports
Japan has reported just over 1,000 deaths from COVID-19. Like the country, Tokyo has been largely spared, though new cases have been rising for the last few weeks.