Mumbai Marathon: Kenya's Gideon Kipketer wins men's race, sets new record
Gideon Kipketer won the men's race in an all-East African clean sweep by setting a new record in the 13th Standard Chartered Mumbai Marathon on Sunday.
Mumbai: Kenyan pacemaker Gideon Kipketer won the men's race in an all-East African clean sweep of the podium by setting a new course record in the 13th Standard Chartered Mumbai Marathon on Sunday.
Kipketer, who started the race as a pace-setter, decided to continue till the end after taking over the sole lead midway through the return leg of the race and stopped the clock at 2:08:35, shaving almost a full second off the 2013 record of 2:09:32 set by Ugandan Jackson Kiprop.
Kipketer, who won USD 56,000, including the bonus for breaking the course record worth USD 15,000, was followed home in second place by Ethiopia's Seboka Dibaba in 2:09:20 and Marius Kimutai of Kenya (2:09:39).
The corresponding women's crown was clinched by Ethiopian runner Shuko Genemo in 2:27:50, well off the 2:24 course record set in 2013 by Kenya's Valentine Kipketer, sister of the winner of the men's race.
In second place was Kenya's Bornes Kitur (2:32:00), while Valentine, whose shoe lace got untied at the 29-km mark when she was closely trailing the winner, finished a distant third in 2:34:07.
For India, the highlight was the breaking of the four-year-old home country's course record of 2:16:59 by two Army Sports Institute of Pune runners -- Nitendra Singh Rawat and Gopi T -- and the Rio Olympic Games qualifying mark bettered by this duo as well as by another ASI competitor Kheta Ram.
Uttarkhand's Rawat, who had already qualified for the Olympics at the World Military Games in South Korea, did better than that as well as setting a new record when he finished overall 10th in a creditable 2:15:48.
Kerala's Gopi finished one rung below Rawat in overall 11th place by crossing the finish line in 2:16:15 while Kheta ended up 15th in 2:17:23, also dipping below the 2:19:00 Rio Olympic Games qualifying standard.
Among the Indian women, Sudha Singh got the best spot, 7th, by clocking 2:39:28, thus improving on her show last year, while her distance running compatriots -- Lalita Babar and O P Jaisha -- ended up in 10th and 11th spots with slow timings of 2:41:55 and 2:43:26.
PTI
Find latest and upcoming tech gadgets online on Tech2 Gadgets. Get technology news, gadgets reviews & ratings. Popular gadgets including laptop, tablet and mobile specifications, features, prices, comparison.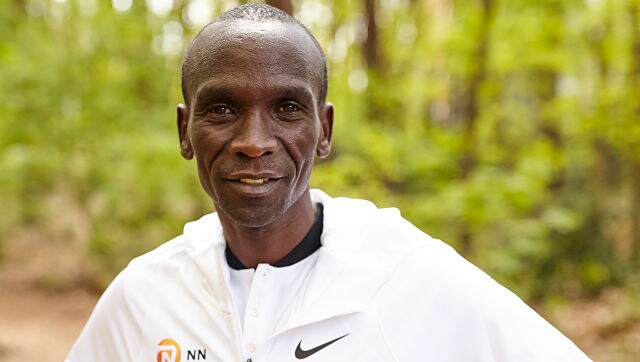 Sports
In this interview with Firstpost, marathon running legend Eliud Kipchoge talks about the shoe controversy, running at the London Marathon this year, and running an actual marathon under the two-hour mark.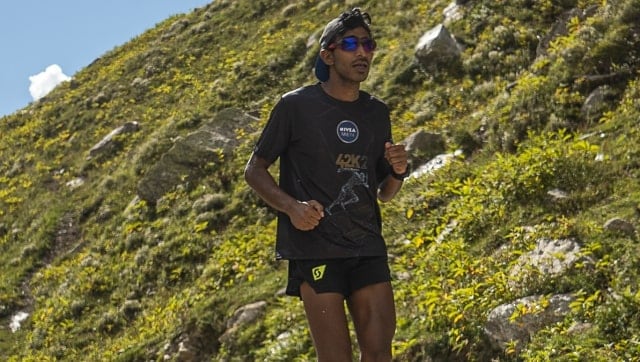 Sports
After the lockdown was eased at the end of April in Manali, Kieran who had not trained much in the last 45 days or so, started running again and doing some basic training. And in June, he decided to run to the Friendship Peak.