Kabaddi World Cup 2016: Meet Team India's 'local outsider' in Ahmedabad, Kiran Parmar
Ahmedabad man Kiran Parmar almost made it to the Pro Kabaddi League but his return to the national team has made him a community hero
At a traffic light facing Ahmedabad's swanky new stadium The Arena, host of the 2016 Kabaddi World Cup, there is a plastic poster congratulating Kiran Parmar for making it to team India. It bears mug-shots of the Gujarat chief minister and the joint secretary of the Ahmedabad Municipal Naukar Mandal, Harishbhai Makwana. Why is the head of a workers' union representing manhole workers cheering for a kabaddi player, I wonder, but subsequent chat with a radio cabbie explains it.
"Aa bhai amara samaaj no chhe (this brother is from our community)," Jiten Solanki tells me from his rearview mirror, proud that Parmar will represent India at the global kabaddi event beginning this Friday. Solanki is from the Valmiki Samaj, a part of the Dalit community in India which has historically faced social stigma and exclusion.
Although there are notable exceptions, many of its members in Gujarat are employed in the sanitation, cattle nuisance control and solid waste management departments, so a 'young' talent (at 32 years of age) donning an India jersey is a reason begging celebration. I catch Kiran Parmar as he warms-up with his famous colleagues in a stuffy banquet hall at Karnavati Club that has doubled up as team India's training area.
"Mara father national kabaddi player hata, toh emne jota main nanpan maj ramwanu chalu karyu," (My father, a national kabaddi player, inspired me to play kabaddi from childhood), he replies when I ask him about his first brush with the game. Parmar's Gujarati is distinctly different from mine, but I get it, and so do Mohit Chhillar, Surender Nada and other Haryanvi's when he speaks Hindi. Following his father, a young Kiran began taking kabaddi seriously, growing up in the staff quarters provided by the government to his grandparents for their 'corporation' jobs. By the time he was 14, he was playing at club level and two years later, he was selected for School Nationals.
"Pan main toh mari game SAI hostel ma hudhari,"(But I truly improved my game only at SAI Hostel), he talks highly of Sports Academy of India's facility at Gandhinagar. It is clear that his motive of honing his skills there was to play well enough to land a job, and he was successful. In 2004, he represented India in a 'test match' versus Bangladesh and in 2007, he got employed by India Post's Gujarat Circle, with a post at Bhavnagar.
"Tya kabaddi ni practice nohti thati ne maare omey ghare revu'tu toh main Amda'ad badli mangi," ('Bhavnagar did not have any kabaddi practice and I anyway wanted to stay closer home so I worked for a transfer'), he tells me, pacing in his training jersey and shorts. Within two years, he returned to Ahmedabad, home to his joint family comprising six others. His journey from then on to this day when he's training with Anup, Manjeet and other Pro Kabaddi League superstars, is one of the most fascinating stories of struggle and reward.
"Maru education thodu ochu hatu, toh mane Group D ma posting malyu,' (Owing to my low education, I got a posting in Group D), Parmar explains his new posting as a loader at Kalupur railway station in Ahmedabad. For a major part of the past decade, Parmar divided his life in two – at work, he loaded and unloaded packages from trains, filled bags with letters and dispatch them to local post-offices. That's not all, "Lokhand na paida wali gadi aave ne? Te hudhi khenchto'to Kalupur teshane"('You know those lorries with iron wheels? I would also pull them at Kalupur station'), he adds. In the latter half of his days, he would practice at the 'Sardar Bridge Kabaddi Club, where his father used to play.
In 2014, when the Pro Kabaddi League arrived, Parmar was drafted as an all-rounder by the Bengaluru Bulls but an injury, which he doesn't disclose much about, forced him out soon after. In the following years, while PKL was changing the face of kabaddi and turning unknown players – many from Parmar's Gandhinagar hostel – into national icons, Parmar kept waiting in agony. Finally, after attending a trial camp for the selections last month, he was picked. Why he made it over the likes of Kashiling Adake or a Rishank Devadiga though, may have got something to do with his local appeal. Does he feel like an outsider, I ask him directly.
But there are many players who haven't got an opportunity to play in the League, he counters, mentioning those who got injured and subsequently got stuck in the PKL pipeline. For now, Parmar cannot wait to take to the turf in front of his family, friends and community. "Samaj maate toh aa moti vaat kevay, mara thi badha prerit thay evij ichha chhe," ('It's a big deal for my community, I hope I inspire many through this,') he tells me before running back to the practice mat.
Parmar is likely to make it to the playing seven in an 'easy' face-off for India, and if that marks the beginning of a late career flourish for him, his seven-year-old son might continue the kabaddi legacy of the family, but not for the job prospects, but for the love of the sport.
Find latest and upcoming tech gadgets online on Tech2 Gadgets. Get technology news, gadgets reviews & ratings. Popular gadgets including laptop, tablet and mobile specifications, features, prices, comparison.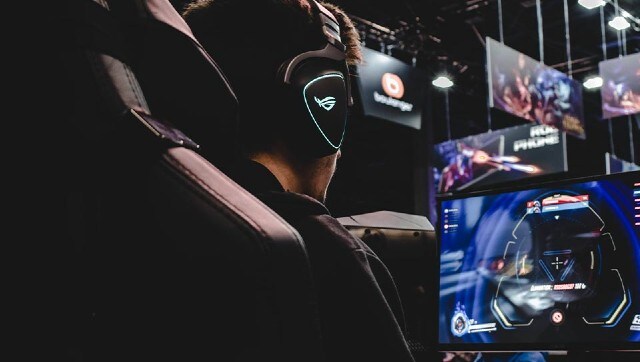 Sports
Given the demand for personalisation options, the game developers add skins into the game at intervals, this allows players greater freedom in terms of choosing their own experience as well as expressing their sense of style to the game.
First Cricket News
While Karnataka will go all out looking to retain the title, the seven other teams which have made it to the quarter-finals will be itching to make an impact and get their names inscribed on the trophy.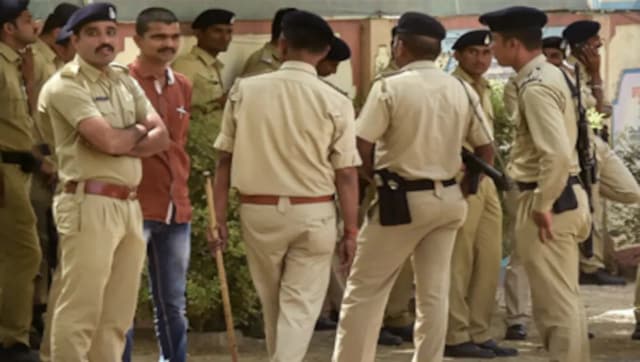 India
While 12 persons died on the spot on the Kim-Mandvi road, three of the eight injured died in a nearby hospital