Kabaddi World Cup 2016: Iran's journey to setting up yet another final against India
Iran have given themselves a shot at redemption by making it to the final of the Kabaddi World Cup 2016 against India at this World Cup.
Iran entered the 2016 Kabaddi World Cup with revenge on their mind. They have played four tournament finals against India: the last two World Cups (2004 and 2007) and the last two Asian Games ( 2010 and 2014) and lost all of them. The 2014 Incheon defeat was particularly painful, since they had led India by eight points at half-time, but eventually lost 27-25.
The west Asian country have given themselves a shot at redemption by making it to the final against India at this World Cup. A look at their journey to the title clash:
Beat USA 52-15
While the two countries are major political rivals, the kabaddi clash didn't quite create an international stir. While Iran have been on the rise since the turn of the millennium, the US team was formed hastily, three weeks before the tournament.
Iran gave the Americans a welcome to remember in the ring, thumping them 52-15 on the opening night. They got USA all out in the sixth minute, jumping into a 10-0 lead and it was eight minutes on the clock before USA got themselves on the scoreboard. The game followed a similar storyline of Iranian domination in the second half as a jet-lagged USA team took their first baby steps into the sport.
Beat Thailand 64-23
Kabaddi can be a brutal sport, and it looked almost unfair as the petite Thai players lined up against the tall, muscular Iranians. But the latter showed little mercy as they went about their business, dismantling the hapless Thailand team.
The raid of the match came from Thailand's Santi Bunchoet. With his team trailing 0-2 after two minutes, the Thai player dared into the Iranian territory. With two defenders closing in on him, he jumped over the chain and escaped to safety. It brought the crowd on their feet and left the Irani defenders red-faced. But that was possibly the only time that Thailand went toe-to-toe with Iran. Their challenge collapsed afterwards, and Iran did not let any more errors to creep in.
Beat Kenya 33-28
A stomach bug kept Iran captain Meraj Sheykh out of the game, and the team's lack of raiding depth was exposed by an inexperienced but plucky Kenyan side. Though Kenya started slowly, they put in a much more coherent show in the second half. Their defence kept them in the game, with captain David Mosambayi and Elphas Otieno even effecting a super tackle.
Kenya has been one of the more impressive additions to the world of kabaddi, and it is to their credit that they were all out only once, despite facing with the strongest defence in the tournament.
Beat Japan 38-34
It was another close contest for Iran. Japan scored more raid points than Iran, 24 to 23, and scripted a strong comeback in the second half. They scored 10 points in a row to close the margin from 35-18 to 35-28 in the 37th minute. Captain Masayuki Shimokawa scored eight raid points for Japan in a courageous show but Iran managed to hold on to the lead.
Lost to Poland 25-41
When asked, skipper Sheykh said that the loss to Poland didn't matter much. That some of his players were down with injury, he himself was carrying a finger injury. But the defeat to Poland opened a way for Iran to avoid India in the semi-final.
Poland had shown impressive brawn, but little brain for kabaddi in the tournament till then. But they exploited Iran's complacency and injury problems to script their first victory at the World Cup.
Iran trailed Poland all through the match, and came up short in both departments: they had 17 raid points to Poland's 28 and seven tackle points to eight for Poland. The most glaring stat, however, was the four all-outs for Poland while Iran couldn't claim a single one. Iran's corner defenders, who have been the team's pillars of strength, Fazel Atrachali and Abozar Mighani had a combined tally of three points.
Beat Korea 28-22
Iran's defence prowess comes not only from their tackling, but also their tactical and technical understanding. The team was facing their toughest test so far when they faced off against Korea in the semifinal.
But they nullified the threat of Jang Kun Lee, one of the best raiders in the tournament, by not giving him any bonus points. For the tall and athletic Lee, the bonus point is his bread and butter. Once he was denied that, the pressure built, not only on him but on the team.
On the other hand, Sheykh hit raiding form to lead his team's comeback in the second half. He was Iran's most successful raider, with six raid points. Iran also looked more pro active in defence, especially their cover Farhad Milaghardan and right corner Mighani as they brought down the Korean challenge.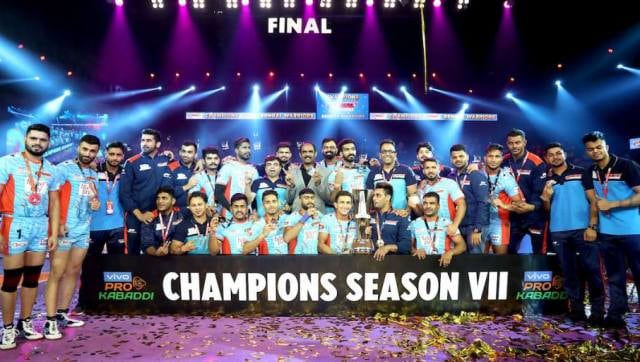 Sports
Pro Kabaddi's eighth season will be held without spectators, in a bio-secure bubble, in a single city format in Bengaluru.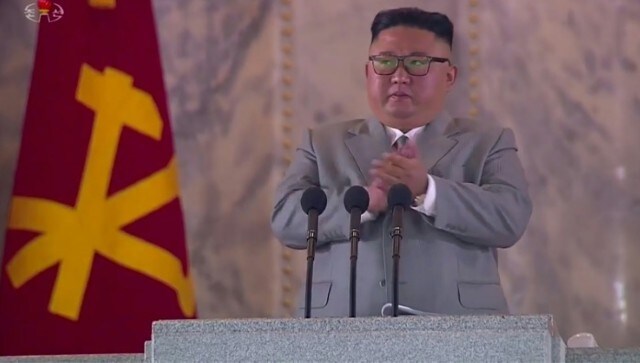 World
Kim also accused South Korea of hypocrisy because it criticises North Korea's weapons development as provocations while spending heavily to increase its own military capabilities
Entertainment
By comparison, Regency romp Bridgerton reached 82 million households on debut, using Netflix's internal metric which includes any account that watched an episode for at least two minutes.