Jwala Gutta-Ashwini Ponappa, India's foremost badminton pair, end 'bad marriage'
Jwala Gutta and Ashwini Ponnappa, India's foremost women's doubles pair in badminton, have parted ways on court.
Jwala Gutta and Ashwini Ponnappa, India's foremost women's doubles pair in badminton, have parted ways on court.
According to a report in the The Hindu, Jwala said that that the decision was taken before the 2016 Rio Olympics since both felt that "things were not going as well as they wanted them to."  Jwala won't be continuing in women's doubles either, focusing only on mixed doubles from now, says a report on ESPN. 
The pair, who were pegged as medal hopes for India in the Olympics due to their strong record, failed to make it past the group stage in Rio.
"I realized that Ashwini and I weren't growing as a pair. I felt that we were stagnating. Whenever I expected a lot, the results were not coming. So I thought, 'why don't I let her play with someone else?' It was a very difficult decision to make, but one that had to be made." Gutta was quoted as saying by ESPN. Ashwini was quoted in the same report as saying, "Partnerships take time to develop. Jwala had tons of experience. She shouldered the responsibility really well. And then we just clicked."
Both insisted that the decision was mutual and that they parted on good terms.
"It was not a difficult decision since it was on the cards. It is like a bad marriage which cannot continue,"  Jwala told The Hindu.  "I don't see it as a painful decision. For, we have had our share of success at the highest level. We have to move on. It is as simple as that," said Ashwini.
Jwala and Ashwini have won several titles together, internationally as well as in multi-sport events for India, and have consistently been ranked in the top 10 or 20 in the BWF rankings.  Together, they have notched up gold and silver at the Commonwealth Games, a record bronze at the World Championships, Uber Cup victories and more recently the South Asian Games, showing the potential the pair had before bowing out of Rio.
Jwala will now play mixed doubles with Manu Attri, while Ashwini will continue her women's doubles career, partnering Sikki Reddy, continues the ESPN report.
"I am only training in mixed doubles with Manu Attri and never know whether I will play women's doubles again," Jwala told The Hindu.  "I am keen to play both women's doubles (with Sikki Reddy) and mixed doubles (with Nandagopal), Ashwini said.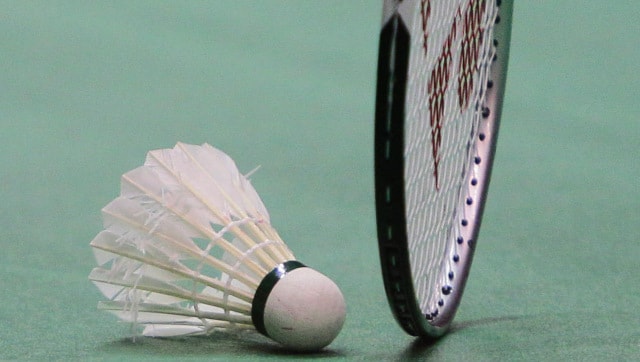 Sports
The Indian team had beaten Spain 3-2 on Sunday when top player Saina Nehwal was forced retire from her match due to a groin issue.
Sports
The first complete edition of the women's version of cycling's iconic race starts on the day the 109th edition of the men's Tour ends.
Sports
A struggling Kidambi Srikanth was outplayed by his world number 2 opponent and Tokyo Olympics gold medallist Viktor Axelsen, who won the first match 21-12, 21-13 in 38 minutes.