Just like Federer, you can never count Anand out
'Before he left for the Candidates, I just forced him off his computer and told him to play with our three-year-old son, Akhil', said his wife, Aruna.
After Viswanathan Anand lost to Magnus Carlsen, he received several calls from well wishers, experts and even journalists... many of them offering free – unwanted – advice. Most of it was heading in one direction – hire a psychiatrist to get over this.
The loss hit Anand hard – but mostly it hurt because he wasn't able to play at his best level. For him, a five-time World Champion and a legend in his own right, this was a new low. Still, the love of the game remained.
So rather than hire a psychiatrist – Anand decided to play his way out of bad form. Over the last two years, the Indian Grandmaster had been trying to play much more freely; attack more and try novelties but it wasn't just coming together.
"In retrospect, it is perhaps a good thing that he had a busy schedule," says Anand's wife and manager Aruna. "It didn't allow him to dwell on the loss. He had a few very good games in London and it all seemed to be coming back. But before he left for the Candidates, I just forced him off his computer and told him to play with our three-year-old son, Akhil.
"So for a week, he did just that. He was prepared, he also had his preparation from the Carlsen match to fall back on but he just needed to have some fun. As it turns out, Akhil was probably the only psychiatrist Anand will ever need. He knows his game and he figured out the answers on his own… he has always done that."
But despite all that Anand knew at the back of his mind that he was going into the Candidates 2014 as an outsider. A slightly strange situation given that he is a five-time World Champion, but such has been his form over the last two years.
"On the eve of his departure, he was talking about the tournament and all he really wanted to do was to just go out there and play good chess. Not winning chess or losing chess but chess that he would like to play; chess that is worthy of a world champion. He wanted to have a blast.
"He spoke about wanting to stick to his game plan. In a big tournament like this it is very easy to fall into a defensive mould if you lose in the early rounds. But he wanted to keep attacking; keep being aggressive. Honestly, no one quite knew how it would turn out.
"We wanted to sort out the schedule after the tournament. We don't have too much scheduled... a few rapid chess tournaments and some other tournaments... nothing too major. But he turned around and jokingly said, 'You never know, we might have a World Championship to plan for at the end of the year'."
A joke that spoke of the hope that Anand had in his heart. At the end of the day, no matter how badly Anand is playing, you just can't write him off.
"Just like Roger Federer, you can never count Viswanathan Anand out. If you ever ask Rafael Nadal or Novak Djokovic about Federer's form, they'll almost never give anything away. There is always a slim chance that things will come together for the Swiss former world number one and then he is almost impossible to beat.
And it came together for Anand at the Candidates. The win in the first game against Aronian gave him confidence and he never looked back. This was probably how he wanted to play against Carlsen too but for a variety of reasons, he was never able to put it in play.
A lot of people have praised Anand's aggressive play in the tournament but perhaps the value of his experience showed in the moments when he held back and didn't push too hard.
"The games against Dmitry Andreikin and Sergey Karjakin were two such examples. If he had overextended himself, he might have lost the slim advantage he held. Almost every other chess player in that tournament would have loved to be in Anand's shoes right now. But his perseverance and the love for the game shone through."
To make matters even more interesting, the 44-year-old won the tournament with a bigger margin than Carlsen did last year. He was persuaded to keep playing by Vladimir Kramnik over dinner during the London Chess Classic in December 2013.
Kramnik had lost a crazy, roller-coaster game to (Hikaru) Nakamura and Anand wanted to cheer his old friend. Instead, it was Kramnik who did the cheering by simply saying: 'Why not play?'
It wasn't the only thing that persuaded Anand but it was the opinion of someone he trusted and it mattered. Now, the Indian Grandmaster is in line to do what Mikhail Botvinnik has done before him.
Botvinnik had been world champion from 1948 to 1957 and from 1958 to 1960 before losing to Mikhail Tal, who at the age of 23 became the youngest world champion in the world. Many thought it was the start of the Tal era but the 49-year-old Botvinnik struck back to win the title again in 1961 in a stunning reversal. Tal never went on to win the world title again.
For now, though, Anand isn't thinking about the Carlsen match which will happen later this year. He just wants to enjoy the moment and figure out a way to make Akhil part of his team.
"Well, we would love to have him part of the team for the Carlsen match but there is one problem, there won't be any pieces of the board left for Anand to play with," said Aruna. "If not that, he might find the queen suddenly missing in the end game. I guess it will ensure that not Carlsen throws at Anand will be able to surprise him."
Subscribe to Moneycontrol Pro at ₹499 for the first year. Use code PRO499. Limited period offer. *T&C apply
World
The verdict came despite the European Court of Human Rights — of which Russia is also a part — ordering Kremlin to release Navalny due to a threat to his life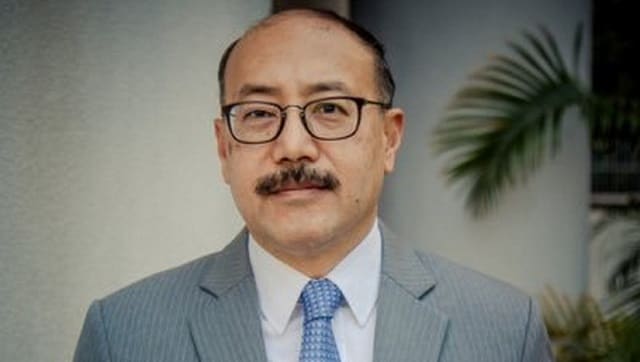 India
According to the website of the Indian embassy in Russia, the total bilateral trade between the two countries from January-September 2019 stood at $7.55 billion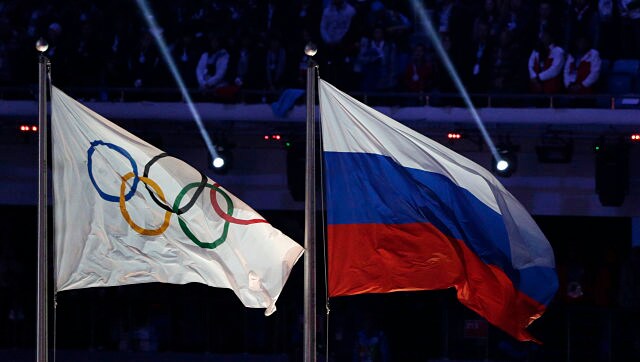 Sports
A Court of Arbitration for Sport ruling in December banned Russia's team name, flag and national anthem from the Tokyo Olympics this year and the 2022 Winter Games in Beijing.