Jose Mourinho's Manchester United defeat Ajax to clinch maiden Europa League title
Manchester United beat Ajax 2-0 to win the Europa League final, relieve some of the best moments of the summit clash.
Football
Defending champions Manchester City moved within a point of leaders Arsenal following their crushing 6-3 win over Manchester United at the Etihad Stadium.
Football
For the second time in just seven league games under Erik ten Hag, Manchester United trailed 4-0 at half-time before eventually losing 6-3.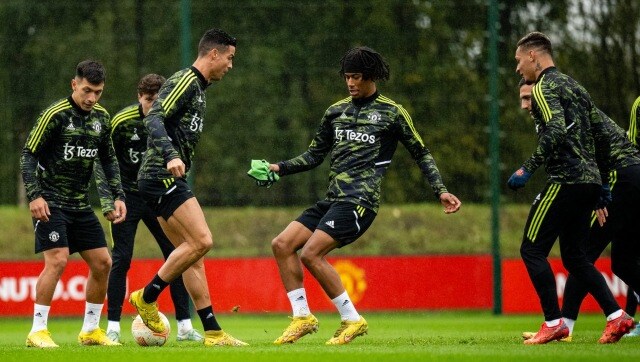 Football
Cristiano Ronaldo is in a good mood, is training well, and is motivated to give his best according to Erik Tan Hag.