Jose Mourinho's inability to adapt to changing times in European football led to his downfall at Manchester United
It wasn't simply Mourinho's tactical outlook which was the problem at Carrington, but his overall demeanour – it is hardly a secret that the present Mourinho is merely a shadow of his charming, witty former self.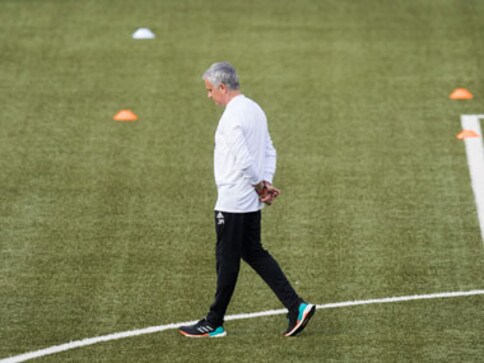 "At his best: greatest manager of a generation, charming, funny, cutting, great to be around. At his worst: poor tribute act, unbearable, bullying, rude, vindictive," Dan Levene tweeted about the man he closely observed during Jose Mourinho's two spells at Chelsea, hours after news broke out that the Portuguese had been sacked by Manchester United, three years and a day apart from the time he was shown the door at the London club.
A difficult summer transfer window followed by Manchester United's worst Premier League start in 28 years rendered the club's decision to part ways with Mourinho inevitable, but it was the manner in which they succumbed to the 3-1 defeat at the hands of Liverpool this past weekend which made it convenient for Ed Woodward and the hierarchy to reach such a radical decision with more than half of the season to play for. The 'curse of the third season' struck again for Mourinho – as the squad converted into a raging inferno with even arch Jose loyalists turning away from him, the Portuguese's methods on the pitch failed to instill confidence among the supporters or the board – the abomination that the results were only contributing to his downfall.
Mourinho, who never found a home in his two and a half years at Manchester and lived out of a hotel, left Old Trafford reeling with a defensive record worse than Huddersfield, as many wins as the likes of Wolves and Bournemouth and a goal difference similar to that of West Ham and Leicester City – not elite company by any means. The mood around Old Trafford following their loss to Liverpool was that it could not get any worse for the Red Devils and something had to give away. Yet, the most surprising aspect of the entire 'Mourinho at Manchester United' saga has been Woodward's incapability to deduce such an outcome prior to his appointment in 2016.
Since Sir Alex Ferguson's retirement, the club has only functioned as a commercial contraption with Woodward mostly acting as a tinpot, while its true ethos of being a successful football team lies thoroughly in the rut. There has been no sense of planning whatsoever in the successive appointments of David Moyes, Louis van Gaal and Mourinho or the recruitments across the pitch.
Although stars like Alexis Sanchez, Romelu Lukaku and Paul Pogba arrived, mostly during Mourinho's tenure, the culpability for Manchester United's disjointed look rests as much on Woodward as it does on Mourinho.
The Portuguese's reluctance to start his £54m summer signing Fred, his wish to upgrade Eric Bailly and Victor Lindelof, both of whom were his own preferences, or his repeated fall-outs with Pogba and Anthony Martial have dominated the headlines in the last few months, but those were simply the manifestations of Mourinho's inadequacy to adapt to changing times. Once regarded as one of the finest tacticians on the planet, Mourinho has devolved into a grumpy, staunch manager who believes in his own ideology so steadfastly that he refuses to acknowledge that the world has moved beyond his conceptions a long time ago.
His simplistic defensive style where he seeks only to absorb pressure while millions of dollars worth of attacking talent warms the bench only because of their non-conformation to his conservative approach doesn't cut it anymore in the radically changing dynamics of European football. Direct football or the kind Mourinho prefers is as obsolete today as is the steam engine from the nineteenth century. It is quite an irony that Mourinho, who loves to remain in total control when it comes to day-to-day activities of the club, prefers his side to recuse themselves off possession on the pitch so easily.
It wasn't simply Mourinho's tactical outlook which was the problem at Carrington, but his overall demeanour – it is hardly a secret that the present Mourinho is merely a shadow of his charming, witty former self. The old version engaged the press with his banter and won at mindgames with opposition managers, while the current one simply grumbles and complains at every juncture.
During his first spell at Chelsea or his time at Inter Milan, Mourinho's charisma inspired loyalty among not only fans, but also his players. The fact that his tenure at Real Madrid changed something fundamental in Mourinho is widely accepted, for the suspicious, frustrated version which returned to England only drew ire and caused palpable discord. However, as much as Woodward wishes to paint the Portuguese in bad light, the fact remains Mourinho was only an ingredient in the disastrous recipe that was cooked at the Old Trafford.
Mourinho's reign might have pushed all of United's ineptitudes into limelight, but it has tarnished his legacy as a manager more than it harmed Manchester United. During his time at Manchester, the former-Chelsea manager distanced himself from his close confidantes, even griping against his loyal Chelsea fanbase. In the end, he has millions spent in transfer expenditure to no avail and only the Europa League and League Cup to show for his troubles – forget creating a dynasty, Manchester United reign usurped Mourinho's fantastic legacy and then some more.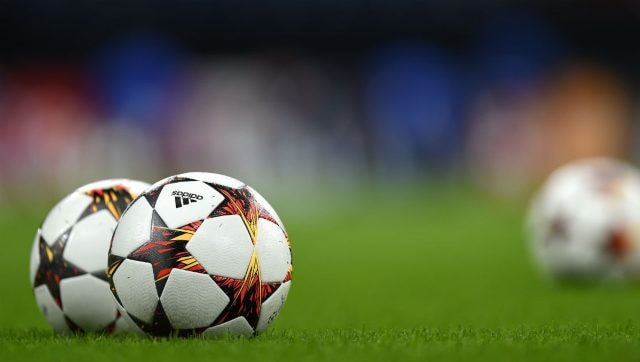 Football
The AIFF did not name the staff member but the concerned individual has been asked to stop all contact with the team and return immediately to India.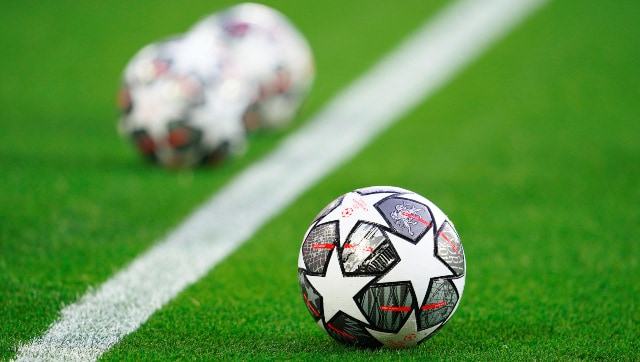 Football
The German football federation passed a new regulation for gender-nonconforming players with the civil status "diverse" or "unspecified" on Thursday.
Sports
India's ranking among Asian Football Confederation members, however, still remained static at 19th place.