Jose Mourinho confirms Marcus Rashford as his Manchester United No 2 striker
Marcus Rashford is better off in the England Under 21 side than playing second or third fiddle for the senior team, says Manchester United's Jose Mourinho.
Manchester: Striker Marcus Rashford is better off in the England Under 21 side than playing second or third fiddle to Harry Kane and Jamie Vardy for the senior team, says his club manager Manchester United's Jose Mourinho.
The 18-year-old -- one of the rare successes under Mourinho's predecessor Louis van Gaal, scoring eight times last term -- played only a peripheral role in England's disastrous Euro 2016 campaign making two tardy substitute appearances.
Mourinho, who has often been criticised for neglecting young talent and playing older players, said Rashford would develop better both at club and international level if he got several Under-21 games under his belt.
He was selected by Under-21 handler Gareth Southgate in his squad this week.
"I would prefer him to go to the Under 21s and play what Southgate decides, but I believe 90 or 80 minutes, a big part of matches, and contribute to his development," said Mourinho.
Mourinho, whose side has begun brightly winning the Community Shield and travel to Hull on Saturday with two wins under their belt in the Premier League, denied he was repeating his old habits in playing veteran Zlatan Ibrahimovic and ignoring Rashford, who has made just one substitute appearance.
The irrepressible Swede, though, has been in flying form scoring four goals in three starts.
"Marcus is a young and talented player. We bought one striker (Ibrahimovic) - not two or three or four. If you don't trust him or want him to play, you buy other strikers. That is not the case.
"Zlatan is playing and is showing why, and Marcus is our striker number two at the moment. For an 18-year-old boy, I think he is amazing.
"They can play together because they did it already. They played against Leicester (the Community Shield game, a 2-1 victory) as a two when Marcus came on."
Sports
Foden was England's stand-out performer in the one-sided World Cup qualifier against Andorra at the Estadi Nacional on Saturday.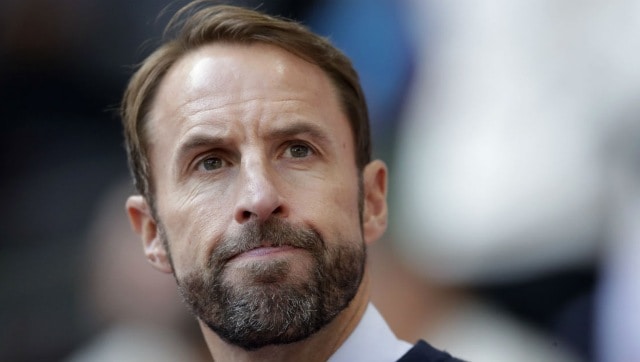 Sports
Although no official figures are available, reports suggest only seven of England's 20 top-flight clubs have more than 50 percent of their squad fully vaccinated. A number of players in Southgate's squad as well are understood not to have had the jab.
Sports
Dozens of Hungary supporters charged at stewards, who were forced to retreat before police wielding batons arrived.