Jealous of Bhaichung Bhutia that he got to play with you, IM Vijayan to Sunil Chhetri
IM Vijayan retired from international football before Sunil Chhetri made his debut
Imagine a forward line comprising of Sunil Chhetri, IM Vijayan and Bhaichung Bhutia – three of the best forwards ever to play for the Indian national team.
For fans, this could've been a dream team and Vijayan spoke about this during a recent Instagram interaction with Sunil Chhetri. He expressed disappointment for the fact that he missed the opportunity of playing in a team with both Chhetri and Bhutia.
"Imagine what you, me and Bhutia could have done while playing together. It would have been great," Vijayan said.
"If I had delayed my retirement by at least one or two years, maybe I could have played alongside you. I was unlucky. That's one thing that I'm jealous of Bhaichung is that he got to play with you (Chhetri) but I never got to play with you," Vijayan added.
Bhutia has played with both Chhetri and Vijayan but all three footballers never got a chance to play together.
Vijayan also spoke about why he didn't want to pursue football outside India despite interest from various foreign clubs.
"I wanted to stay in India. At that time, I was at Mohun Bagan and the fans loved me so much. I also had fellow players from Kerala in the team, so if I left, I would cheat the fans and fellow professionals and that would be a big problem. So, I decided to stay," Vijayan told Sunil Chhetri.
He also said that he didn't have the right people to guide him at that time and football in India is much better now in terms of professionalism.
Regarding the interaction with the Indian legend, Chhetri said, "The journalist took a back seat and the fan in me took over when IM bhai joined me for #ElevenOnTen today. Such an inspirational yet humble person, that I lost track of time and questions! Thank you."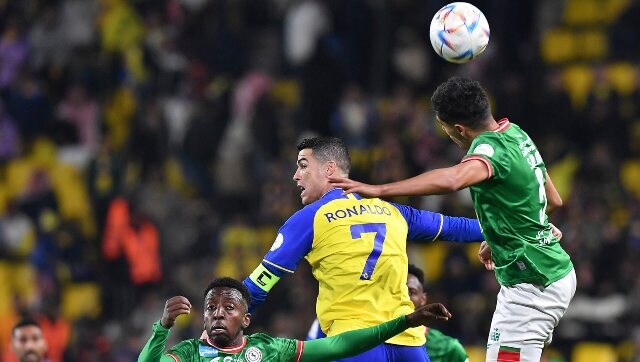 Football
Ronaldo didn't score but there were promising signs for Al Nassr, who are eyeing domestic and continental silverware after the 37-year-old moved for deals totalling more than 400 million euros.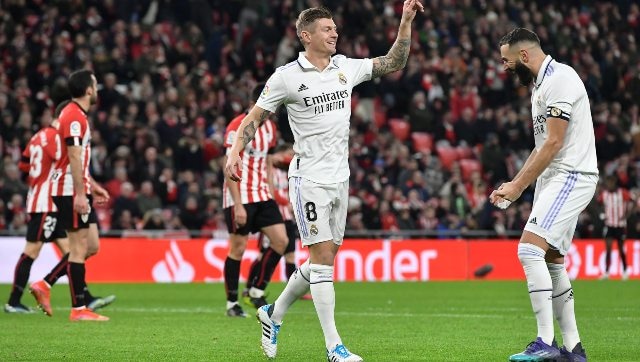 Football
Earlier Villarreal, fifth, beat mid-table Girona 1-0 thanks to Dani Parejo's 100th minute penalty.
Football
Juventus were rocked on Friday by the Italian Football Federation's decision to dock them 15 points after ruling they had managed capital gains from transfers to artificially benefit their accounts.