It was like a penalty shootout, says a relieved Nadal
How they fared? What they said? Here's a wrap-up and a bunch of interesting quotes from Day Three at Roland Garros.
Day Three at Roland Garros nearly witnessed what could have been the biggest upset in the tournament's 110-year history. Top-ranked Rafael Nadal risked becoming the first men's champion to bow out in the first round on the Parisian clay before pulling off a dogged 6-4, 6-7 (2), 6-7 (2), 6-2, 6-4 win over American big server John Isner.
Interestingly, it was the first time Nadal was stretched to five sets at the French Open in seven years!
British fourth seed Andy Murray was broken twice in his 6-4, 6-1, 6-3 victory over Eric Prodon, a 29-year-old local qualifier, who has won only one match on the ATP Tour.
The women, however, had it easy in their opening rounds. Maria Sharapova turned up in a bright yellow number and looked totally in control during her 6-3, 6-0 rout of Croatian Mirjana Lucic. Belgian veteran Kim Clijsters, playing with a strapped ankle, had little trouble despatching Anastasia Yakimova of Belarus 6-2, 6-3.
Serbian beauty Ana Ivanovic rivalled Sharapova in the fashion stakes with a pink number, but the the tearful ex-champion lost in three sets to Sweden's Johanna Larsson.
THEY SAID IT
"I haven't seen tennis like that ever. I mean that 30-all point in the last game, I needed oxygen after that. I almost collapsed. My legs were dead."
John Isner, bewildered at the quality of tennis dished out by Nadal in the final two sets.
"It was like a penalty shootout. Isner's serve is almost unstoppable at the

moment. In the tiebreak, you play under pressure all the time. When I had the break and when I won the fourth, I know in the fifth (there) is no tiebreak. So I felt a little bit more confident for that."
Rafael Nadal admitted later that he was nervous during the tie-breaks.
"I have been up and down the shops. I've been to some to nice restaurants. I am recognised a fair amount. Normally I just get asked for a picture. Nothing strange has happened yet."
Andy Murray has been having fun off the court. The Scot traded chippy ripostes with reporters and said has been gambolling on the Champs Elysées, where he is staying.
"Adjustments ultimately hopefully will get you to a better place, and it was a tough change for me. I had the same sort of routine and the same stuff for so many years, but in a way, it was refreshing and new."
Maria Sharapova on how new coach Swede Thomas Hogstedt's technical changes with her service and forehand as well as some strategic moves are paying off for her. The Russian diva, who separated from her long-time coach and friend Michael Joyce in January, also has a new hitting partner in former ATP player Cecil Mamiit.
"I had a lot of emotion and pain."
A tearful Virginie Razzano, whose coach and fiance died eight days ago from a brain tumour, after losing 3-6, 1-6 to Australian Jarmila Gajdosova.
"I was not on target as much as I would like to be."
Kim Clijsters, who was sidelined for two months with an ankle injury, said there was room for improvement after her 6-2, 6-3 first round win over Belarussian Anastasiya Yakimova.
"That's been really hard. Like I felt in March like before Indian Wells and Miami, I could put some really good practice in and I was feeling healthy. Then Fed Cup, I injured my stomach again. It was always stop and go. It's very frustrating. Last couple of days, I could hit my backhands, but it's very hard because you go through emotional stress, as well."
Ana Ivanovic bid a tearful exit following her 6-7 (3), 6-0, 2-6 opening round loss to Swede Johanna Larsson.
Find latest and upcoming tech gadgets online on Tech2 Gadgets. Get technology news, gadgets reviews & ratings. Popular gadgets including laptop, tablet and mobile specifications, features, prices, comparison.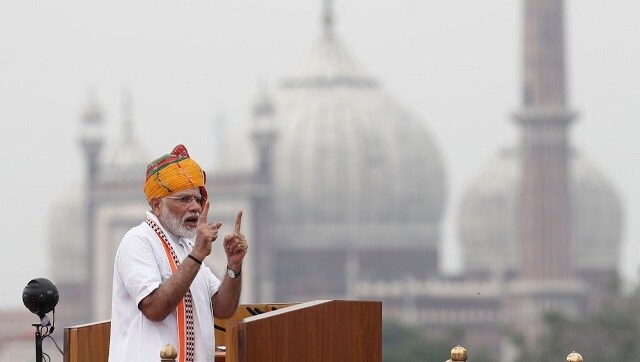 India
This year, the Independence Day event on 15 August is likely to consist of only Prime Minister Narendra Modi's speech, a 21-gun salute, the National Anthem, and the unfurling of the National Flag, reports said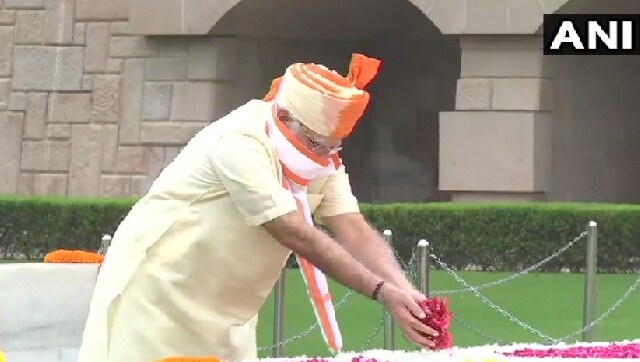 India
Dressed in his customary kurta pyjama and safa, the prime minister, in his nearly 90-minute address, dwelt at length on his "atmanirbhar Bharat" campaign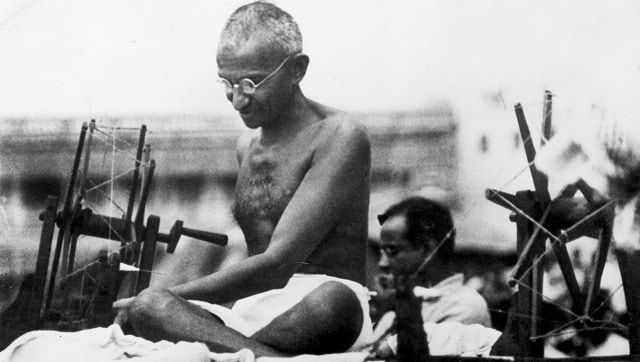 India
The fight for freedom saw stalwarts like Netaji Subhas Chandra Bose, Mahatma Gandhi, Chandra Shekhar Azad, BR Ambedkar, Bhagat Singh, Sarojini Naidu among others raise the spirit of the nation with their fiery speeches