ISL: Nicolas Anelka comes clean on differences with Mumbai City FC, Moritz departure and struggling Chhetri
While Anelka believes in his main threat Sunil Chhetri, there is some doubt as to whether he believes in the rest of the side.
Nicolas Anelka's Mumbai City FC are still in with a minute, though 'almost impossible' chance of making the Indian Super League semifinals, but the player-manager thinks that his team had to wake up much earlier than now. As it stands, it could be too late to make any changes that could have a lasting impact on another disappointing campaign.
Anelka also faced some direct questions from the press in Chennai, where he is looking for the first away win of the club's brief history, and to his credit, came clean on most of them -- last season's star Andre Moritz's departure early in the season, swirling rumours about differences with the team management and Sunil Chhetri's recent failures to find the net.
Word is that Moritz left after Anelka was found to be unhappy with his discipline in the team -- the player, who was their best attacking performer in the previous season with three goals and an assist -- which led to his contract being terminated after just one game this year.
"Moritz had to go because he had to go. And I didn't try talking to him because it was a decision made by the club management," Anelka said at the pre-match press conference as Mumbai City prepare to meet Chennaiyin FC on 1 December.
Anelka's time as player-manager started with a winless streak stretching for three matches before the side put together a hat-trick of wins. But since then, everything has gone downhill. Anything but a win over red-hot Chennaiyin will mean their season is over -- and a lot of it has been down to some friction between the management and Anelka.
"When I signed as manager, we already had somebody who took care of the signings, so I was unavailable to bring many players -- only three out of 26. So it was difficult. If I had chosen the players, everything would have been different. but I came here and had to believe in the players they gave me. There is no big difference between me and the management. I know football and I know who has to be on the pitch and who doesn't. I can see everything. If people are not happy, then sorry, I am the manager and I decide," the former Real Madrid, Liverpool and Arsenal striker said.
The biggest tactical talking point of Anelka's tenure so far has been playing Chhetri on the wings when his best performances have come from the middle. Anelka rectified that by changing the formation in the previous match against Kerala Blasters (1-1) and also took himself out of the team. He confirmed he will not play against Chennaiyin as well and that he expected his team to perform with or without him on the field.
He also said that there was nothing more he could ask from Chhetri in terms of effort: "Sunil is very technical and less of a striker and more of a midfielder for me. He can score goals and he's clever. He scored at the beginning and is struggling now but he's a fighter and I can't say anything wrong about him. He's done it before and I'm sure he will do it again."
While Anelka believes in his main threat, there is some doubt as to whether he believes in the rest of the side. He reiterated again that it was the media who elevated Mumbai as the best team on paper, but he always knew they had to fight with the roster available to him.
Maybe a difference of approach and intilling some positive energy into the side is the way to go forward, because as of now, Mumbai have nothing going their way -- and a bit of belief can still turn their season around. As Anelka said, "This is football, anything can happen."
Find latest and upcoming tech gadgets online on Tech2 Gadgets. Get technology news, gadgets reviews & ratings. Popular gadgets including laptop, tablet and mobile specifications, features, prices, comparison.
Sports
In the biggest attendance so far for a football team in Germany during the coronavirus pandemic, Union Berlin welcomed 4,500 fans for their 2-1 win over Nuremberg on Saturday.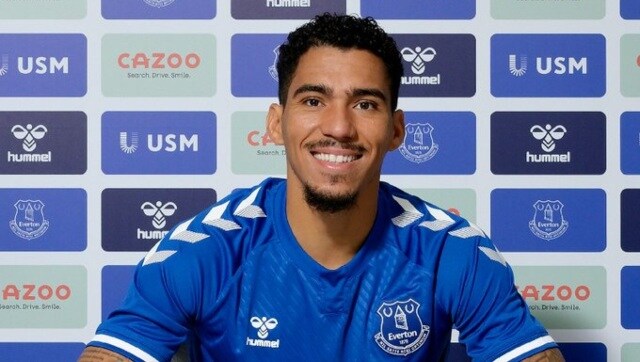 Sports
The 29-year-old Allan played 61 games under Ancelotti when the Everton coach was in charge at Napoli.
Sports
Because of coronavirus restrictions, a maximum of 5,000 fans are allowed at games, unless clubs get a special dispensation from their local authority.