ISL marquee player ratings: Elano tops the class, Ljungberg brings up the rear
Atletico de Kolkata edged Kerala Blasters in the final to lift the maiden Indian Super League trophy. Here's how the marquee players fared in the first edition of the tournament.
Atletico de Kolkata edged Kerala Blasters in the final to lift the maiden Indian Super League trophy. Here's how the marquee players fared in the first edition of the tournament.
Elano - Chennaiyin FC
Appearances (starts) - 11 (10)
Minutes played - 828
Goals - 8
Assists - 2
The 33-year-old Brazilian was one of the most exciting players of the tournament. He got off to a flying start, scoring all his goals in just his first seven appearances. An injury sustained during Chennaiyin FC's game against Pune City ruled him out for a considerable amount of time and his performances after his recovery didn't quite meet the exceptions of the team and the fans. Typically, his performances were characterised by flair and trickery, as he glided past the opposition players at will. His passing was slick, and his free kicks, sublime.
Rating: 9
Luis Garcia - Atletico de Kolkata
Appearances (starts) - 13 (11)
Minutes played - 936
Goals - 2
Assists - 2
Garcia's contributions to the Indian Super League are best described by a popular saying in the world of modern football: "Statistics don't always paint the complete picture." At 36, the Spaniard played the kind of football that made him the man he was during his time at Liverpool. His guile allowed him to regularly leave his trackers for dead. His superior vision unlocked the tightest of defenses with ease. His intelligence and experience reflected in his knack of beating players much bigger and quicker than him.
Off the field, his head was always in the right place. His pleasing demeanor and boyish charm made him a media and fan favorite across the country in a really short space of time.
Rating - 8
Freddie Ljungberg - Mumbai City FC
Appearances (starts) - 4 (1)
Minutes played - 169
Goals - 0
Assists - 0
Freddie Ljungberg's stint in India didn't quite go according to plan. He suffered an injury in training before Mumbai's first match that ruled him out for about three games, following which he struggled to break into the lineup with Jan Stohanzl and Johan Letzelter having firmly cemented their places in midfield; and when he did feature, he looked rusty, out of place and seriously short of match fitness. He never kicked up a storm though, and was happy to be a utility player for most of the tournament like the utter professional that he is.
Rating - 2
Alessandro Del Piero - Delhi Dynamos
Appearances (starts) - 10 (5)
Minutes played - 580
Goals - 1
Assists - 0
Del Piero never got going. For the most part, he was sidelined by coach van Heldhoven. However, we did witness some glimpses of Il Pinturicchio at his best, including some masterful touches and an exquisite goal scored from a free kick. His main contribution was giving his team a morale boost every time he came on.
Rating: 5
Joan Capdevila - NorthEast United
Appearances (starts) - 12 (12)
Minutes played - 1033
Goals - 0
Tackles - 18
Tackles/90 mins - 1.56
Joan Capdevila (36) was the oldest player in NorthEast United squad. He was also - probably - the least spectacular marquee player. Although he sat 48th in the list of players with most tackles, he didn't have a poor tournament by any means. He brought every bit of experience gained in his time with Spain's elite into play, including his ability to read the game. He managed to stay two steps ahead of the attacker at all times. However, his age seemed to catch up with him towards the final few fixtures, resulting in a slight dip in form.
Rating: 6
Robert Pires - FC Goa
Appearances (starts) - 8 (8)
Minutes played - 562
Goals - 1
Assists - 0
Pires, like Del Piero, never really adjusted to the pace of the Indian Super League. He was unable to influence play from central midfield, and was easily outpaced and overpowered by opposition players on multiple occasions. His only goal came from the penalty spot against Delhi Dynamos.
Rating: 4
David James - Kerala Blasters
Appearances (starts) - 12 (12)
Minutes played - 1010
Clean Sheets - 5
Goals conceded - 10
Saves - 33
David James was one of the top performers in the Indian Super League. At 44, not only was he the oldest player in the tournament, he also had the task of dealing with the added pressure stemming from the dual nature of his role (as a player-manager). Kerala's solid defensive unit comprising Jhingan, Falvey, Hengbart and Nirmal Chhetri was supplemented perfectly by the Englishman's domineering presence between the sticks. His command over the 18 yard box and some absolutely stunning, diving, saves were reminiscent of his England days.
David's leadership both on and off the field was a huge factor in Kerala's strong finish. After underwhelming team performances in five consecutive away games at the beginning of the tournament that saw his side languish at the pits of the points table, he said in an interview that he strongly believed they could go all the way. Two months later, they started the final against Atlético de Kolkata as clear favorites.
Rating - 7.5
David Trezeguet - FC Pune City
Appearances (starts) - 9 (6)
Minutes played - 520
Goals - 2
Assists - 0
David Trezeguet was yet another disappointment. His two goals in consecutive matches against Goa and Kerala were followed by a poor run of form that left the 37-year-old French legend on the fringes of the Maharashtra-based Pune franchise. Nigerian striker Dudu Omagbeni proved to be a more than capable replacement for him.
Rating - 3
Find latest and upcoming tech gadgets online on Tech2 Gadgets. Get technology news, gadgets reviews & ratings. Popular gadgets including laptop, tablet and mobile specifications, features, prices, comparison.
Sports
Pochettino's assistants Jesus Perez and Miguel D'Agostino will take charge of the team for Saturday's trip to Angers
Sports
Although Chennai City FC dominated possession for much of the match, Real Kashmir's counter-attacking style of play earned them the win.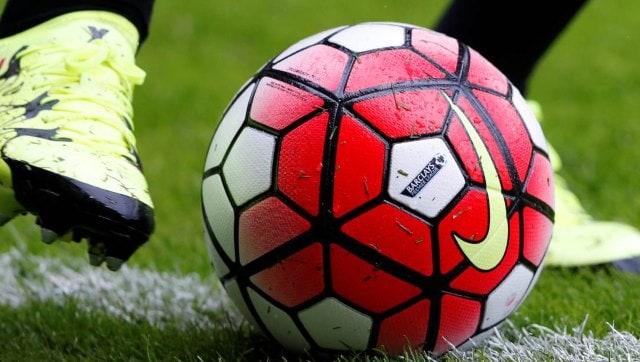 Sports
The delay means Barcelona will not have a new regime in charge for the last week of the January transfer window while Lionel Messi's future is set to remain unresolved for a while longer.