I-League-ISL slugfest harming Indian football: Sentiment won't save the old clubs
To get into ISL, I-league clubs will have to raise around Rs 40 crore and play the ball, almost like teams do in IPL. With current budgets gasping at Rs 15-18 crore, the amount seems a little unrealistically to achieve.
Indian football's biggest dust-up got drowned in the din of election results, though the dust has not settled on some of its teething issues.
At the heart of the protests are generation-old clubs from football crazy states of Goa and Bengal and the future of their fans. Once, the fans supported their clubs in the I-League, and then ganged up together to support the Goa and Kolkata franchisees of Indian Super League (ISL).
But now, the dice is loaded heavily against the I-league clubs. They need to qualify with cash to get into the ISL. So what would the fans do in case the clubs do not make it? Would they support the big bucks Indian Super League, which has — at least — got some seasoned players on turf of a nation that languishes extremely low in the FIFA rankings. Or would they stay with their clubs, whose chances of playing in ISL look bleak?
Top Indian clubs like East Bengal, Mohun Bagan and Goan clubs like Dempo, Salgaocar and Sporting Goa have hated the AIFF decision of recognising Indian Super League as the country's premier league. Their arguments, as expected, revolved mostly around sentiments and history. They wanted to be honoured because the have been a part of the Indian psyche and did not wish to get swallowed by the superimposing ISL. Their arguments seemed like a birthright without logic.
But the AIFF would have none of that, its president Praful Patel made it clear that soccer is not all about sentiments, it is a game of serious investment. He had a very valid point but the moment he uttered the words, the cats walked into the pigeons nests. AIFF vice president Subrata "Bapi" Dutta and Goa soccer supremo protested against the decision to make ISL the top tournament. In Kolkata, former Indian skipper Parimal "Chuni" Goswami, who played in the 50s and 60s, saw it as a death knell for the clubs, he even reminded AIFF - through a signature column in a regional language daily - how once East Bengal and Mohun Bagan played an exhibition match in the 40s to fund the national hockey team's Olympic journey. His soul-stirring words, sadly, meant nothing for India's twitter generation that is already on a high dose of EPL and La Liga and wants to watch top class football, be it on television or in soccer stands in India.
In comparison, the Indian clubs - despite having million plus fan base - have repeatedly failed to raise enough cash to get top players. Once, junior World Cuppers from Iran and Nigeria played for Indian clubs, but now, only lowly discards from Asian and Africa nations fill the dressing rooms. Worse, the clubs have not changed its management style, its mostly run and preserved as family silver, professionals routinely missing from virtually non-existent boardrooms.
The AIFF once watched all of these but ignored the rot very conveniently. In Kolkata and Goa, club owners were more popular than politicians, hijacked players like Dons. But now, primarily driven by its marketing partner IMG-Reliance, the country's top soccer body wants sweeping changes to come in and Indian soccer to get out of its current mess. So ISL remains the top league, there will be three seven-month leagues - League 1, 2 and 3 - from November 2017. in a hierarchical system from 2017 onwards.
A multi-country tournament with teams ranked between 120 to 150 in the FIFA chart will replace the decaying Nehru Cup next year and the Super Cup, earlier played between the winner of I-League and Federation Cup, will be a two-month affair played by the best teams from ISL, League 1 and League 2 from March 2018. Teams vying to play in AFC Cup will have to go through Super Cup. In short, professionalism will replace decaying clubs, ending needless friction between ISL and I-league.
The Indian clubs are not liking it. To get into ISL, they will have to raise around Rs 40 crore and play the ball, almost like teams do in IPL. With current budgets gasping at Rs 15-18 crore, the amount seems a little unrealistically to achieve, especially at a time when owners of ponzi scheme companies are mostly behind bars and their cash bag payments have all but dried up. Finance, in short, is a blood sore for many clubs.
This is one big crisis. And the AIFF will have to force the clubs to see reasons why such changes are good for Indian soccer.
There is, of course, another crisis, which skipped attention of many. This one stems from the ISL itself, actually from one of its top ISL clubs, Atletico de Kolkata. Backed by former Indian skipper Saurav Ganguly and genial tycoon Sanjeev Goenka, the club is - naturally - worried what will happen to its fortunes if East Bengal and Mohun Bagan join the ISL ranks. Once, both East Bengal and Mohun Bagan fans would join their ranks and fill the stands for Atletico de Kolkata. But that will not happen if East Bengal and Mohun Bagan decide to pawn its family silver, raise cash and join ISL. Who will support Atletico Kolkata then? A website of East Bengal fans, www.eastbengaltherealpower.com, has already started encouraging their fans to boycott ISL. A similar predicament awaits the Goan clubs. Do they chose Goa FC or other Goans clubs (if they make it to ISL)?
If it was economics, it would look like India's big argument over go-no-go mining rights that had the corporates and environmentalist split wide open. Indian soccer's biggest challenge is to get some of the country's historical clubs into the mainstream but only after making them thoroughly professional. It is a herculean task.
At this point in time, the clubs have shown no inclination to change. They want the rights just because they were born years ago, their arguments based more on tradition than current form. That, by all accounts, is a very illogical position. The faster the slugfest ends is better for Indian soccer. Else, EPL and La Liga and ISL will dominate the Indian mind space, and there will be - of course - some fish and chip talk over how India once jointly won the Asian Youth Football championships with Iran way back in 1974.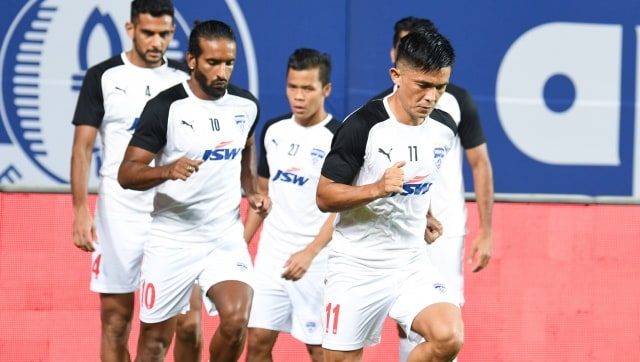 Sports
The AFC confirmed that the playoff and group stage (South) matches of the second-tier continental club competition will be held in the Maldives.
Sports
The Qualifiers are scheduled to be held in Bengaluru in September and will see 10 teams vying for one available spot in the I-League.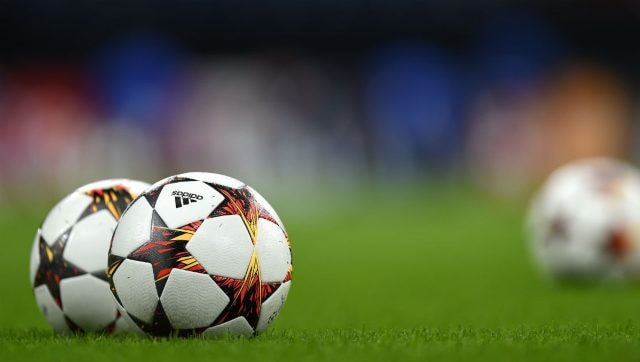 Sports
The former East Bengal winger, a product of United Punjab FC, moves on a free transfer and joins the Blues ahead of their upcoming AFC Cup playoff stage clash against Eagles FC.