ISL 2020-21: Focussed only on helping FC Goa become best club in league, says Brandon Fernandes
Despite a stop-start campaign so far in ISL 2020-21 due to injury issues, Brandon Fernandes has excelled in his new attacking midfielder role at FC Goa.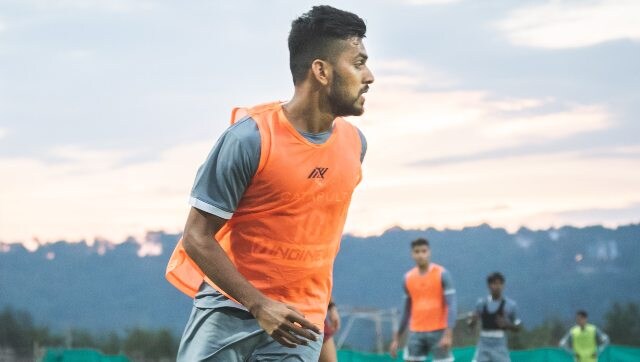 It requires a special sort of talent to turn a game on its head individually in a team sport like football.
When FC Goa were trailing 2-0 against Bengaluru FC in their inaugural match of the Indian Super League (ISL) 2020-21  season, Juan Ferrando opted for one such talent who had a telling impact on the eventual result of the match.
The official record doesn't have Brandon Fernandes' name either as the goalscorer or the assist maker, but the Indian midfielder was at the heart of both the goals that striker Igor Angulo scored on that night as Goa secured a vital point with a 2-2 draw.
It was as if Ferrando had activated the cheat code against the resolute defence of Bengaluru once he decided to bring in Brandon from the bench. With his measured and perfectly weighted passes, the 26-yeard-old footballer split open the backline of the 2017-18 champions like a hot knife through butter, releasing his teammates to finish the job.
It was yet another display of Brandon's technical and game awareness abilities. The Goan footballer had finished last season as the highest assisting Indian player in the ISL with seven assists. He also scored two goals as Goa finished at the top of the league table.
What has been so interesting this season is his deployment as a No. 10, as he dons the free role to build attacks from the hole behind the striker. It is a position that Brandon has occupied for a long period in his career but not at Goa. Under Sergio Lobera, and in the presence of Hugo Boumous and Edu Bedia, Brandon was mostly positioned on the left side of the midfield.
The attacking midfielder role allows Brandon to be more involved in the game, see more of the ball which in return bodes well for Goa as he could be the source of creativity for the side considering they are also short by a foreigner in the squad. The former Mumbai City FC player is one of those rare Indian footballers who are not fazed by the challenges of the final third of the pitch.
He has often displayed maturity and vision in the final third to spot attacking runs made by teammates, ability to meet those teammates with defence-splitting passes, he himself is capable of making probing runs into opposition's boxes and can use both of his feet.
Brandon, of course, is delighted to play as a No. 10 and feels managing nerves is the key to being productive in the final third of the pitch.
"I have played as an attacking midfielder before as well as a teenager and I always enjoyed playing in that position. To be successful, especially in this position you got to exploit the spaces between lines and try to be calm. It is key to make the right decisions in the attacking third," Brandon tells Firstpost.
On the difference between playing in the central midfield and flanks, Brandon says: "The main difference is the name of the position. Also, the defensive duties when we don't have the ball the positioning is different. However, when it comes to attacking it's not much of a difference."
This season, Brandon already has two assists to his name despite experiencing a stop-start campaign so far due to the knee injury he suffered in the playoffs last season. Brandon has only started four out of seven matches for Goa. After his game-changing performance against Bengaluru, the Goan's first assist in his first start of the season allowed his side to salvage a draw against NorthEast United while he also set up a goal for Jorge Ortiz in Goa's 3-1 win over Kerala Blasters.
Brandon has always had a knack for assists, in fact, with 17 to his name in ISL, he holds the record for most assists by an Indian in the competition. He also set up the three goals that India have scored so far in their 2022 FIFA World Cup qualifiers. And him getting more game time as an attacking midfielder not only benefits Goa but augurs well for Indian football and the national team also.
With many options for the wide midfield positions, India have been, for long, on the lookout for a player who is not only technically gifted but also has the required game intelligence to unlock defences and control the tempo of the game from the center of the midfield. A string of chances in the No. 10 position would only help Brandon further develop as a player and improve his game intelligence.
Brandon's transition from the left to the more central role, however, has been a result of the coaching change at Goa. Ferrando much like his predecessor Lobera also prefers to play possession-based attacking football.
Asked to compare the two coaches, Brandon said: "Every coach is different and has different approaches. The ways of working are different as well. I don't want to compare anyone, but with Juan (Ferrando), he focuses a lot on the tactical side and puts it all in practice, He tries to share his ideas for us to improve as a team. We are going to be a solid unit under him."
Lobera is now at the table-topper Mumbai City FC who were recently acquired by the Abu Dhabi-based City Football Group. Lobera exit was followed by the exodus of star players from Goa to the neighbouring state. Apart from Boumous, Ahmed Jahouh and Mourtada Fall also went to Mumbai, while Goa also lost the services of Ferrán Corominas Teleche and Jackichand Singh.
The league winners from last season, Goa, currently find themselves in unfamiliar territory, at the seventh spot in the table with eight points from seven games. Brandon, however, is not worried about the personnel changes at the club. The midfielder is confident Goa would be back to their best in due time.
"Players go and players come. That is part and parcel of football. We have many new players and there is a lot of quality within the squad. We try to understand each other's strengths and find the right combination. I think in time we will get better and find the rhythm with the new players," says Brandon.
It must be noted that Goa's newcomers — striker Angulo, midfielders Ortiz and Alberto Noguera — have made a seamless transition to the new side, besides impressing in their roles. If Goa could cut down on defensive mistakes, they have all it takes to qualify for the playoffs.
While things may be working almost perfectly for Brandon at Goa, the midfielder's overseas ambitions are no secret. Brandon left India at the age of 16 to join the ASD Cape Town (Africa Soccer Developments), one of  South Africa's premier football academies, for a two-year stint. He also had trials in England with Premier League clubs like Reading, Sunderland, and Leicester City. For one or the other reasons ranging from injuries to managrial changes at clubs where he gave trials, Brandon wasn't able to secure a contract in Europe.
With fate not favouring him, he eventually decided to return to India after once declaring he would only play in Europe.  The impact of his overseas stints, however, is for everyone to see. At 26, Brandon looks more complete as an attacking midfielder in comparison to his counterparts, both in terms of temperament and technique. But does he still want to play in a foreign land?
"I believe there is a lot of room for me to grow and improve both tactically and technically. There are always aspirations to play abroad in Europe but right now my only focus is to help FC Goa be the best club in the league and help us put the best foot forward in the AFC Champions League," says Brandon.
That dream overseas move could happen soon in the near future if Brandon continues to make headlines as he has been since last year. However, till it happens, we all look forward to more of those passes which slip through the defences for assists galore.
Football
Lionel Messi opened the scoring and Neymar scored twice as French champion Paris Saint-Germain beat French Cup winner Nantes 4-0 to win the Champions Trophy on Sunday.
Football
France centre-back Jules Kounde has agreed a move to Barcelona from Sevilla, both clubs announced on Thursday, without giving details on the length or cost of the deal.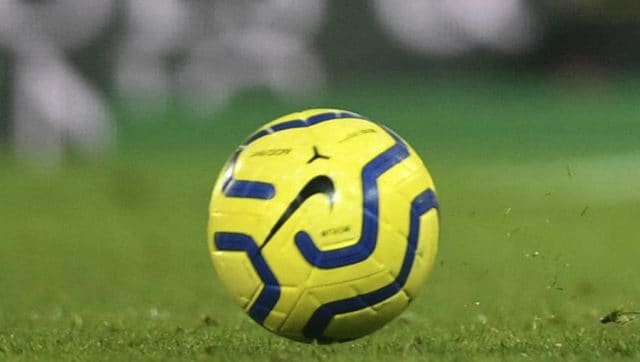 Football
Terry Neill's seven-season spell as manager of the Gunners was best known for the north London club reaching three successive FA Cup finals in 1978, 1979 and 1980.