ISL 2018-19: David James faces managerial test as defence-heavy Kerala Blasters look to go all the way
Blasters might not have signed big names in the summer but they sowed the seeds for the future by securing the services of some good, young Indian footballers.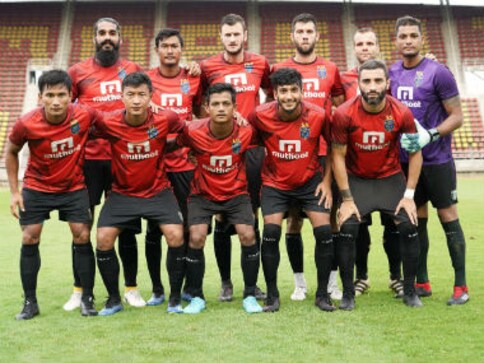 The 2016 Indian Super League final. Kerala Blasters, backed by the 60,000-odd home fans, has managed a 1-1 draw against ATK (then Atletico de Kolkata) in regulation and extra-time, to push the match to penalties.
The stadium is filled with a sense of hope – maybe this would the year where Blasters avenge for the painful defeat in the 2014 ISL final – and optimism hits peak levels when former Blasters Iain Hume misses ATK's first penalty.
Unfortunately for the Blasters and the millions of supporters, all that effort to push the match into penalties went in vain when their leader on the pitch and a true hero in the night, Cedric Hengbart, missed a crucial penalty and ATK's Jewel Raja converted the subsequent, to clinch the title.
Dejected, the Blasters fans tried to understand with what had happened to their favourite side, who were on an undefeated streak at the Jawaharlal Nehru Stadium till the final. There was a sense of disbelief – how Kerala could lose against the same opponents who beat them in 2014? But in the end, the football-loving fans from Kerala must have made peace with what they had actually witnessed – their team had punched well above their weight to even reach the final.
Manager Steve Coppell was the first to point out, "Three games in seven days. My players were magnificent and I can only compliment their spirit. To bounce back from where we were (one point from first three matches) is massive," he said in the post-match press conference. Squad strength the key factor here.
ATK coach Jose Molina could make nine changes to his squad in the second leg of the semi-final against Mumbai City FC and still get the desired result. Coppell had no such luxuries. He was forced to play an almost-unchanged squad in two semifinal matches against Delhi Dynamos in the same week, including a 120-minute-long second leg, three days prior to the final.
A lot has changed since that fateful night in Kochi. Sachin Tendulkar is no longer the co-owner of Blasters, actor Mohanlal is. Steve Coppell isn't their manager anymore. Neither is his replacement, former Manchester United assistant coach Rene Meulensteen, who was fired midway last season to be replaced by former player-manager David James. The star signings, Dimitar Berbatov and Wes Brown, didn't stay either. And the ISL matches isn't as tightly packed as it was in 2016 anymore – the upcoming season will span over six months and will be the longest edition played till date.
Yet, when Kerala Blasters prepare themselves to face familiar opponents ATK, now, ironically, managed by Coppell, it will be those things that have not changed since 2016, that will take the centre stage.
Can James handle the team?
Former Liverpool keeper David James was brought in by the Kerala management as a part of a rescue operation after the project with Meulensteen failed to kick off. James pulled off a somewhat decent job, helping striker Iain Hume finding his magic touch again and helping Blasters recover some lost pride through some valiant performances in the tail end of the season. His project this year though will be different. Having been given the time in pre-season to work with the team and the freedom to influence transfer signings, James will be expected to have much more control over his squad, and thereby, improve their football from the "chip the ball to striker's chest and we take it from there" style that supposedly riled up Berbatov.
The pre-season doesn't offer a lot in terms of playing style though. The men in yellow were outclassed by Melbourne City and Girona FC at the La Liga World Tournament held at Kochi, while their tour of Thailand turned out to be the opposite, with Kerala dominating the teams. James prefers a 4-4-2 system, quite similar to what Coppell had in 2016, with two layers of players staying in shape, awaiting a chance to counter.
While James might not be the tactician in ISL, he is widely known for his excellent man-management skills. His biggest challenge will be to get CK Vineeth firing again as a secondary striker. The Kerala-born midfielder has been facing the wrath of the fans, somewhat unnecessarily, after his recent performances in the Blasters shirt but Vineeth's tireless pressing up front, his eye for big-match goals and his ability to link-up play with the fellow striker, will be required if they are to fight for a place in the playoffs.
Another season of defence?
Similarly, James will have the task of nurturing former India Under-17 goalkeeper Dheeraj Singh. Great things are expected of the young star, who had a trial with Scottish side Motherwell FC, before signing for the Kerala team. But it still remains to be seen if he has the maturity to lead the side at such a young age with Naveen Kumar and Sujith Sasikumar offering very little as the backup. James' experience as a goalkeeper will come in handy if the team is to get the best out of the Manipur-born prodigy.
Just like all the previous seasons, where they have been miserly in conceding goals thanks to the presence of towering figures like Brown, Hengbart and Aaron Hughes, Kerala Blasters will be a defence-heavy side in season five. Sandesh Jhingan will now have his national team centre-back pair Anas Edathodika with him in the club. Edathodika faces a three-match ban which will make him miss the opening rounds, but Kerala has ample cover in new recruits Cyril Kali and Nemanja Lakic-Pesic and Under 17 star Mohammad Rakip. Young Lalruatthara will be expected to take up the left-back slot while the right-back slot will be up for grabs, with Kali, Jhingan and Rakip to fight it out.
A season for the future?
While the defence looks solid, the midfield like the past few seasons, leaves a lot to be desired. It was the link up between defence and attack that failed Meulensteen in his stint with the Blasters but the management has done very little to address the issue. Prasant K should start in the right-wing while young Kizito Keziron or Halicharan Narzary occupies the left. Courage Pekuson and Seiminlen Doungel look best for central midfield roles though they have a decent back up in Zakeer Mundampara and Nikola Krčmarević.
Blasters might not have signed big names in the summer but they sowed the seeds for the future by securing the services of some good, young Indian footballers. Dheeraj Singh (18), Mohammad Rakip (18), Jeakson Singh (17) are all teenagers who should get ample game time. Similarly, a lot will be expected of Nazary (24), Lalruatthara (23), Doungel (24), Jhingan (25), and local lads Sahal Abdul Hamad (21), Jithin MS (20) and Prasanth K (21).
While the fear of another season that will hinge on super tight defence and narrow victories is genuine, there is potential for hope, especially with the young Indian footballers around whom the management wants to build the team. This season might be one season too early for the young blasters, but never underestimate a Kerala team that has historically relied on grit, and buoyed by an amazing set of fans, to make it to the playoffs.
Squad:
Goalkeepers: Dheeraj Singh, Sujith Sasikumar, Naveen Kumar
Defenders: Anas Edathodika, Nemanja Lakic-Pesic, Sandesh Jhingan, Cyril Kali, Lalruatthara, Mohammad Rakip, Pritam Singh
Midfielders: Loken Meitei, Sahal Abdul Samad, Kizito Keziron, Jithin MS, Hrishi Dhath, Courage Pekuson, Halicharan Narzary, Prasanth K, Suraj Rawat, Seiminlen Doungel, Deependra Negi, Zakeer Mundampara, Nikola Krčmarević,
Forwards: CK Vineeth, Jeakson Singh, Matej Poplatnik, Slavisa Stojanovic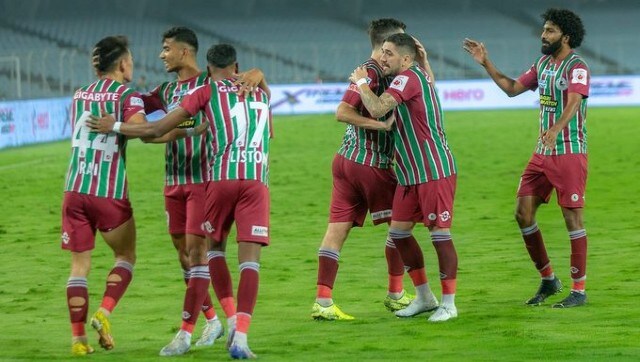 Football
The loss, combined with Bengaluru FC's win earlier in the day, dropped Odisha FC out of the playoff spots with a game in hand.
Football
Diamantakos scored two goals in two minutes in the first half to secure a 2-0 scoreline and three crucial points for the Blasters
Football
The result was another example of their dominance this season - in all, Mumbai City FC have now scored 45 goals in 15 games, putting them just a goal behind FC Goa's league stage record of 46 goals in 2019-20 with five games to go.