Highlights Bengaluru FC vs Delhi Dynamos: Hosts thrash visitors to grab top spot
Catch all the live action from the Indian Super League match between Bengaluru FC and Delhi Dynamos.

Click here for highlights of the Indian Super League match between Bengaluru FC and Delhi Dynamos
Preview: Despite scoring comfortable victories in their respective opening games, Bengaluru FC and Delhi Dynamos FC are both seeking improvements as they face each other in the second round of the Indian Super League (ISL) here on Sunday.
Bengaluru FC defeated Mumbai City FC 2-0 on their ISL debut and Delhi Dynamos began their campaign with a 3-2 victory over FC Pune City. The three points won, however, were not good enough for either coach as the men in charge sought to fine-tune their gameplans.
"I was not so happy about the performance. It's not just a question of winning but how. We are on our way to do it. Everyone likes to win but coaches are never happy," said Bengaluru FC coach Alberto Roca at the pre-match press conference ahead of their match at the Sree Kanteerava Stadium.
The Spanish coach said his team still has "some scope for improvement" before they embark on a tough phase where they will play three games away, and reiterated that they will first aim to be among the top four from where they can launch a hunt for the title.
"Delhi will be a tough game. I know the (Delhi) coach. He has huge experience behind him. I saw only one game of Delhi and you can see how organised they are and also the idea they have behind their game. We have to be ready for a battle," said Roca.
Delhi started their campaign with an easy victory over FC Pune City. They scored three goals in the opening half and conceded two goals in the second session, something that was not to coach Miguel Angel Portugal's liking.
"We need improvements in defence. I am happy with the players in attack but in defence, we must improve," said the coach.
Bengaluru and Delhi both adopt a similar style of play and love to keep the ball with them. Both teams had over 60 percent ball possession and despite having similar styles, Portugal said they will not be the ones to veer away from their philosophy.
"Bengaluru has a good coach in Roca and he plays a similar game like my team. They fight. We will play a normal game," he said while being lavish in his praise of Bengaluru FC, a team he described as "consistent, solid and compact."
With inputs from IANS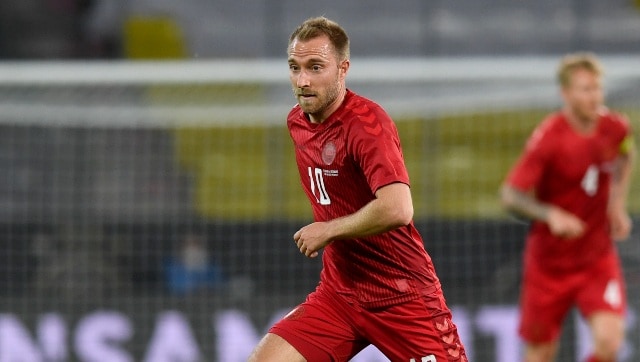 Sports
Eriksen collapsed towards the end of the first half of Denmark's opening match at the European Championship against Finland, his life saved by the quick thinking of his teammates and the Danish medical staff.
Sports
Alexander-Arnold made 179 total appearances and has been a key part of manager Jurgen Klopp's squad, helping Liverpool end its 30-year Premier League title drought in 2019-20.
Sports
White played 36 games for Brighton last season.