ISL 2017-18: ATK vs Kerala Blasters football match result
Catch all the live scores and updates from the Indian Super League opener between Kerala Blasters and ATK being played in Kochi.
Click here to catch the live updates from the Indian Super League 2017 opening match between Kerala Blasters and ATK.
Preview: Rene Meulensteen expects his Kerala Blasters team to play incisive one-touch attacking football to break through the wall of ATK's defence in Friday's mouth-watering Hero Indian Super League (ISL) opener in Kochi.
The Dutchman, famed for his technical coaching, hinted that he will apply the same methods in Kerala that he has always believed in: delete needless touches and play a fast brand of football to create spaces and score.
"I have always told players that they should figure out who their favourite players are in their best position, see their clips and try and figure out what they're doing right. If you analyse the top players, the reason they stand out is that they don't take touches that they don't need and that creates a different rhythm and speed of play. Hopefully we can get that integrated into the team and see it in the games we play. It's not easy, of course, but that is what we're aiming for," he said.
The Yellow Army has won just once in eight meetings against the two-time champions, a 2-1 victory that came three years ago. Meulensteen will, however, have one of the players who scored in that victory in Iain Hume. At the same time, he will also be aware that the only time the Blasters have failed to win a season-opener was against ATK.
The visitors come into the game not having lost a single first away match in three seasons. They've also scored 11 goals against the Blasters and broke their hearts in two finals. All of which says that the odds are remarkably against the home side, but Meulensteen said that he "can pick whoever he wants" - that his team was entirely fit. "The past doesn't matter tomorrow," the former assistant of Sir Alex Ferguson said.
This is not the case for ATK though, who will be without their star signing Robbie Keane. That will not play on the mind of Teddy Sheringham. The former Manchester United striker has enough goal threats to choose from, with India's Robin Singh being one of them. In midfield, he has Eugeneson Lyngdoh and Jayesh Rane, both supremely talented in picking out a pass.
"We have worked hard on our defensive game, but we also want to go forward. We are going to play to win tomorrow," Sheringham said, keeping his cards close to his chest in terms of defining what sort of approach ATK will take.
Sheringham did explain how he has prepared his team for the test of playing in Kerala: "It's what every boy dreams of, every player, every manager dreams of - to play in front of 60,000 fans. They won't be supporting us tomorrow but we will know we are doing great if we can keep these amazing fans quiet."
More than anything else though, the match will be a battle of one of the strongest home sides against one of the finest away sides. The Blasters won six home matches in a row last season, while ATK won four games on the road.
Kerala have had trouble in their fortress only against ATK — the only team to beat them in Kochi last year in what was a memorable season.
Come Friday though, Meulensteen's challenge will be to make his players realise that it's a game of football - and records can quickly change.
"I always tell my players to focus on the game. Not on the occasion - the occasion is for the fans. The match is for the players."
Two new managers with a Manchester United history clash in an epic opener.
Sports
The 32-year old Brazilian, who captained CFC in 2020-21, was ruled out for almost half the season after suffering an ankle injury during a game against ATK Mohun Bagan.
Sports
Martins started in 12 of the 14 matches he has been available for FC Goa, including five of the six AFC Champions League games the 'Gaurs' played in April.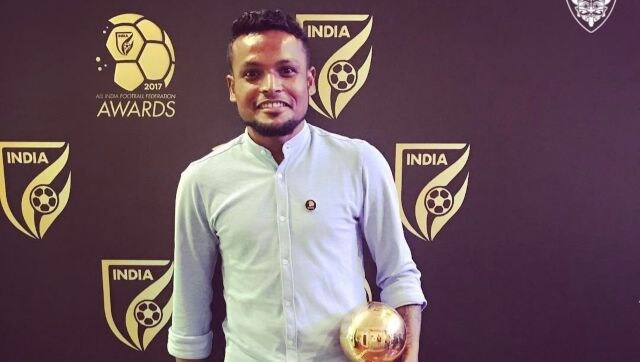 Sports
ISL clubs will now have to field a minimum of seven Indian footballers at one time, from the previous six.