ISL 2017-18: John Abraham wants NorthEast United FC to groom home-grown stars rather than sign veterans
Nonetheless, Abraham said his club will still sign some international talent, but not 30-plus have-been players.
Shillong: Bollywood actor and owner of Indian Super League (ISL) franchise NorthEast United FC, John Abraham, believes in grooming for home-grown footballers, rather than signing 30-plus have-been international stars.
"I honestly believe we need to create heroes in our own country. I think that is very important. NorthEast United FC could be any other team tom-toming about big signings, but that is not going to be our focus. Our focus point is to create our own heroes," Abraham told IANS.
"I would like for at least 70 per cent of my players to come from the first team. I think it is very important for us to develop our own home-grown players and own home-grown heroes," he added.
The Bollywood star visited the club's Centre of Excellence in Meghalaya's capital Shillong to nurture football talent across the eight states of the northeast region.
Nonetheless, Abraham said his club will still sign some international talent, but not 30-plus have-been players.
"You will see a lot of those signing in the ISL and you will see a 36-year-old legend being signed. We are looking for 24, 25-year-old boys even if they are international boys."
"Our coach Joao Carlos Pires de Deus believes in fast football, young football and very physical football, and that is what we want it to be. It is not about winning the ISL tomorrow, but it is about having a long-term vision," he said.
On the NorthEast United FC's Centre of Excellence, the Bollywood actor said the partnership with Shillong United FC (formerly known as Royal Wahingdoh FC) should have been done in the first season of the ISL.
"I say this because it is a technical partnership and actually it is at grassroots that we are concentrating on with Shillong United. Dominic (the owner of Shillong United FC) especially understands that process and also understands what the needs of NEUFC are," Abraham said.
On Shillong Lajong offloading its holding in NorthEast United FC, he said, "It was co-partnership in the team and it didn't work out. Being from non-football backgrounds we all make mistakes. We have learnt from our mistakes. NorthEast United FC was very new in the first season. I rather not look back, but look forward and see the advantages that I have with Shillong United."
"We have corrected certain things that we did wrongly. We believe we are on the right path. Dominic and I share the same values as far as development of players goes. I think the technical partnership we got is absolutely fantastic; so we have got an under-15 team, we have got an under-18 team and they go into the Shillong United first team and then we hope to get the crème de la crème players to be in NEUFC," Abraham said.
Noting that Shillong is the hotbed of football in the northeast and northeast is the hotbed of football in India, the NorthEast United FC owner said, "Having a strategic partnership in Shillong in terms of grassroots and having the youth coming in to play -- that is why we have signed a developmental deal with them (Shillong United). We feel that being in Shillong is very, very advantageous for us."
"The Shillong premier league is the most progressive league here and a lot of players are playing 20 to 33 games, which is fantastic, which I don't think we would get anywhere. We are in the right place and at the right time."
Stating that his club and Shillong United FC's vision is to have their own football infrastructure in Meghalaya, Abraham said, "We want the Centre of Excellence to be the go-to place not only in Meghalaya but in the whole of India. Even if there is a kid from Bombay and if his parents aspire for him to be a footballer -- I think we have to create that eco-system where they say if you want to do it you have to go to the Centre of Excellence in Shillong."
On his future plans of setting up a women's football team, Abraham said, "That's something we have on the cards, but our first aim right now is to get an under-13 team. We will take one step at a time. Right now, we are not equipped to go so fast and we cannot go fast; Rome was not built in a day. But whatever we do we will do it right."
Congratulating Indian women football team skipper Oinam Bembem Devi, who has been recommended for the Arjuna award, Abraham said, "Better late than never. Hats off to her that she got it and I congratulate her. I really think that women's football needs to be recognised.
"I wish we can develop women's football in this country. At the NorthEast United FC and at the Centre of Excellence we want to co-develop young girls as well as boys."
Sports
East Bengal's ongoing problems with their investors has put the team's participation in this year's Indian Super League in doubt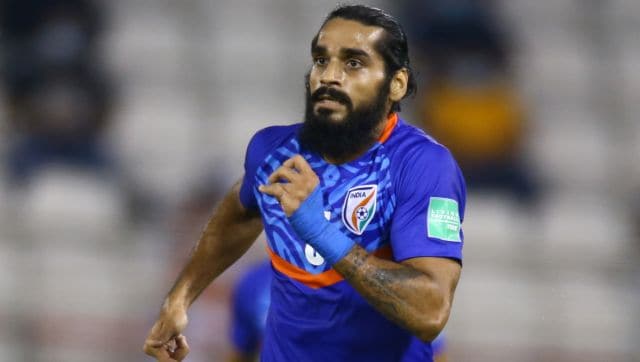 Sports
Sandesh Jhingan admitted that India should have done better in their World Cup qualifiers campaign.
Sports
The 25-year-old, who most recently represented Ligue 2 side Chateauroux on loan from Belgian First Division A side Beerschot, joins on a two-year deal with an optional one-year extension.