ISL 2017-18: Dimitar Berbatov's silk, Wes Brown's steel to be Kerala Blasters' big gains this season
Berbatov is brilliant. And he is lazy. And a lazy genius is a joy to behold. A luxury. There is a languidness about his headers too.
The Kerala Blasters are building a team.
After three years of underwhelming transfer business, conservative signings, and lackadaisical big names, 'Yellow Mein Khelo' is suddenly a rallying slogan. This is a team that had relied on sheer grit and determination to power into the finals (two finals in three years; or two final losses in three years, depending on where you sit on the fence). Much like a mid-1990s South African cricket side, KBFC succeeded (and failed) in the past few seasons on collective team effort. They were an average team, which started to show as the months wore on.
Victories were ground out and losses were rare and close (barring the 0-6 mauling in Mumbai last season). In essence, coach Steve Coppell built a team that stuck through, regardless of the big name signings. But with his departure, there was an opportunity for KBFC to shift their philosophy. And so they did.
The big signings from the draft were the players retained (CK Vineeth, Sandesh Jhingan and Rino Anto). Old hands Arata Izumi, Jackichand Singh and Milan Singh joined the ranks. A look at their roster at the end of the draft suggested that they hadn't actually decided to depart from their 'little for more' philosophy. But in the foreign player market, they have struck hard bargains, and driven them through well.
The old Blasters were all steel and no silk. The closest they had to a player with sublime skills was Kervens Belfort.
But now they have Dimitar Berbatov. Berbatov has a history with Alex Ferguson, having played under him at Manchester United between 2008-2012. To truly understand the genius (and the madness) of 'Berba', look no further than this. It is Berbatov at his best and worst in two seconds. The best: the mind-boggling, balletic ball control, enough to make the crowd swoon. But sadly, Berbatov and hard work never seemed to work in the same time frame.
An analysis of those two seconds would tell you that. His first touch was breathtaking. After that, a slightly more involved player would take a step, open his body and pass right. He could also perhaps pull the defender out of range and make a run and allow an overlap. Not Berbatov. He doesn't have time for that. He just turns around and passes it to the player next to him. He berates him a bit too.
This contrasts sharply with the tales of a young Berbatov driving himself to the ground in order to make it to his hometown club Pirin Blagoevrad. But soon that emotional tie to the game was broken, once he was sold to Bayer Leverkusen by CSKA Sofia (his second club). Success not love, became the sole pursuit.
His professional career has arched across several highs and lows. A two-time Champions League winner (albeit he has zero appearances in finals, surprisingly not even featuring in the United squad for the 2008 final), he ended up being discarded at United, sold off to Fulham for a cut price deal. A brief resurrection followed at AS Monaco, but eventually, age caught up with the genius.
Not that any of that matters. Berbatov will finally bring silk, nay, satin to the KBFC ranks. He is an artist. Berbatov was Mesut Ozil before Mesut Ozil. Several times, he came up with performances that resulted in the ball being at the back of a net. At other times, he has hovered around the stage and spun himself to providing assists.
His glorious, glorious first touch will be a sight to behold this season as he turns up in yellow. Expect the media to swoon, drool and wax eloquent about the Bulgarian, because frankly, there is no denying that Berbatov is brilliant. And he is lazy. And a lazy genius is a joy to behold. A luxury. There is a languidness about his headers too.
There is a problem, though, because with so much satin, KBFC could fall apart. They are after all a collective. And so, they have Wes Brown. Brown of United fame. Brown, who has superb tackling and back tracking abilities. Pair him alongside Jhingan and you get what could turn out to be the most impenetrable fortification measures.
The truly inspiring signing for KBFC this season may well turn out to be that of Rene Meulensteen as manager. That was their first signing. Meulensteen had worked with Ferguson at Manchester United between 2007-13 and securing him as manager was a major coup for the 'Yellow Army'. He has over the years racked up a brilliant resume, with stints at Anzhi Makhachkala and Fulham. Known as a fierce propagator of technique over flash, and youth over stars, he could turn out to be the real star for the Blasters.
It goes without saying that Brown and Berbatov have been lured by his name more than they have by the Kerala fans (even if they hold them in high esteem).
The sore point, however, is that KBFC have gone for these names in a season that is pivotal for the Indian Super League (ISL). ISL 2017-18 will be the one where the tournament shifts from a spectacle to a league. Winners will get a place in the AFC Cup. Gone are the times of flash-bang signings as clubs look to solidify their teams. Longer contracts, younger players and development squads will be the norm now. In the midst of this Berbatov and Brown have landed in Kerala on a one-year deal. A deal that means if KBFC do qualify for the AFC Cup, they will not have the big boys.
There is a lot to happen before the season begins though. And if one knows the ISL and the foreign signings, there is a lot that could go wrong. Injuries and pullbacks are all part and parcel of the game. KBFC will keep their fingers crossed though. This is a paradigm shifting move from them. One that could get them a football title. Finally.
Sports
The Norwegian, who took over from Jose Mourinho in 2018, will stay at Old Trafford until at least 2024, with the option of an extra year.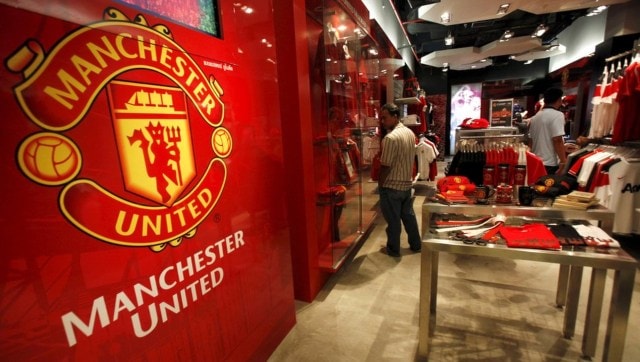 Sports
The routine lateral flow testing saw some possible positive cases returned within the Manchester United camp.
Sports
East Bengal's ongoing problems with their investors has put the team's participation in this year's Indian Super League in doubt