ISL 2017-18: Chennaiyin FC extend head coach John Gregory's contract by year after title win
John Gregory's contract as coach of triumphant Indian Super League team Chennaiyin FC has been extended by a year, the team's co-owner Vita Dani said on Sunday.
Chennai: John Gregory's contract as coach of triumphant Indian Super League (ISL) team Chennaiyin FC has been extended by a year, the team's co-owner Vita Dani said on Sunday.
"John's contract has been extended by a season... that's how he prefers it. John has played a very important role, especially when we had to bounce back from last season. It is under his leadership that the team has performed so well," she said at a press meet a day after Chennaiyin FC won their second ISL trophy, beating Bengaluru in the final last night.
She also praised the manner in which Gregory had handled the team after CFC had struggled in 2016.
"I am proud to say that we are one of the most successful teams in the ISL. We've made Tamil Nadu proud with two trophies," Dani added.
She also brushed aside criticism of the format as there was talk about Bengaluru FC ending second best despite topping the league stage with some fine performances. Dani said it was important how CFC played the final, adding it was a deserved victory.
"I don't think it (playoff format) really matters. In season one, we topped the league and still lost the trophy. The format does not matter. But what is important is that how we played in the final. I think we've been one of the most consistent teams in the entire league and it is a deserved victory," the Chennaiyin FC co-owner said.
On the team having qualified to take part in the AFC Cup, she said it was something to be proud of as CFC was the first ISL team to earn a spot in the tournament.
"I take great pride in saying we are the first ISL club to get a spot in the AFC Cup," Dani said.
A happy Gregory described the journey as an incredible one, having taken over from the legendary Italian Marco Materazzi as the head coach last year.
"All I can say is it has been an amazing experience, an incredible journey. A fantastic opportunity to coach and manage Chennaiyin FC. It culminated in an amazing victory last night," he said.
He further said the triumph had not sunk in yet and thanked the fans for sticking by the team through thick and thin.
"I don't think it has sunk in yet. I think if I probably watch the recording, which I might do tomorrow... it will. When I got back to the airport today, it was incredible stuff, a lot of fans were there.
"The incredible happiness that football brings to people. Our fans have stuck with the team despite last year not being so good. That was the start of the realisation of what we have achieved this season," he added.
Gregory said he had received congratulatory messages from coaches of other ISL teams.
"I have a huge amount of messages from other coaches (in the ISL). It is fantastic sportsmanship. The words I shared with Bengaluru FC coach (Albert) Roca after last night's final were wonderful. He is a real gentleman," he added.
Asked what the turning point of the season was, the CFC coach said there were a few, adding once the team made the play-offs there was a feeling it could be a good one.
"There were a few. Once we made it to the play-offs, we knew we could make this season a good one. Delhi Dynamos did do us a favour by beating Mumbai City FC. We managed to have a clean sheet against Pune, which had Marcelinho and Emiliano Alfaro who were guns blazing at the start of the season.
"That basically informed me that I had a pretty solid defence. Suddenly, we started to believe and we progressed after that," he pointed out.
Gregory had a lot of praise for the coaching staff and the support staff and said without them it would have been a struggle for him.
The Englishman, who has previously worked with Aston Villa and Queens Park Rangers, said assistant coach Syed Sabir Pasha and local player Dhanapal Ganesh had played crucial roles in the team's victory.
"He (Sabir Pasha) is very close to the squad and obviously works a lot with the Indian players. Sabir's knowledge is invaluable for someone like me who is pretty ignorant on the Indian football scene. He is my go-to man if I want to know anything about the junior football."
The members of the victorious CFC team also interacted with fans in the city.
Football
Mumbai City FC's Lallianzuala Chhangte won the Golden Ball award while ISL 2022-23 winners ATK Mohun Bagan took home Rs 6 crore cash reward.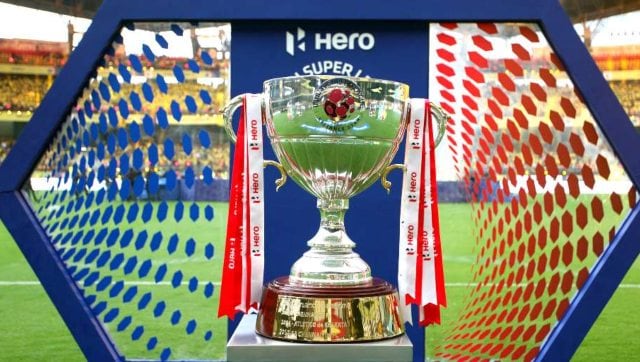 Football
This ISL 2022-23 season's winner will receive a cash prize of Rs 6 crore with the runners-up getting 2.5 crore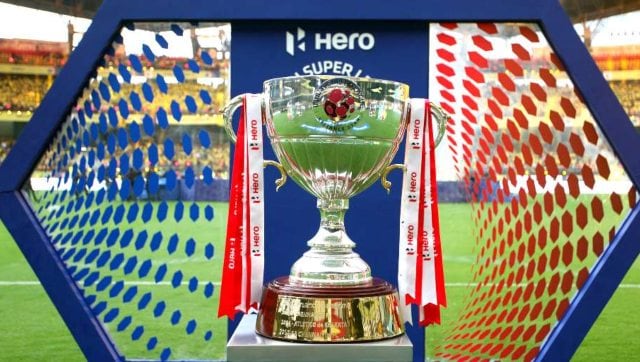 Football
More than 100 U-23 players featured in ISL 2022-23 season, with 47 of them featuring in at least ten games for their teams.