ISL 2016: Unpredictable FC Pune City revive play-off race with third win in four games
At times, FC Pune City seemed to do everything right. From preventing Delhi Dynamos from playing between the lines to dominating every defensive duel to attacking at pace, Pune played to the perfect blueprint
FC Pune City's home campaign at the Indian Super League (ISL) 2016 has come to an end, and Antonio Habas' men did so in fine fashion, with a stunning comeback win over league leaders Delhi Dynamos. With seven goals, this was the tournament's most entertaining game so far, and the hosts won by the most slender of margins.
A departure from their usual mediocrity in attack scripted Pune's win. Faced with the prospect of stopping the red-hot Dynamos, Habas' decision to play expansive, attacking football with greater urgency stood vindicated. He couldn't prevent Delhi from scoring three, but his players made sure they outscored the visitors in a game that ebbed and flowed right from the third minute when centre-back Eduardo found himself one-on-one with Delhi goalkeeper Soram Poirei.
There was a sense of urgency in Pune's game, and playing fire with fire proved to be a sensible tactic. "I would like my team to score three, four, five everyday, but we don't have those kind of players," Habas had said ahead of the match, and his words proved to be the catalyst for the Stallions' changing fortunes in front of goal. Having scored only eight goals in their previous ten games, Pune managed four in 90 minutes on Friday, a nice surprise for their home fans, who had endured a torrid time this season.
But it wasn't pretty or easy, as matches against league leaders tend to be. Delhi top the ISL table for a reason, and despite Pune's strong start to the game, the visitors were soon dominating proceedings with their dangerous front three of Florent Malouda, Kean Lewis and Marcelinho.
Attacking Delhi with width by using the pace of Momar Ndoye was a brave move by Habas. The 24-year-old has found himself off the pitch more than on it this season, but on this occasion, he was Pune's outlet in attack. Ndoye kept width on the left flank, troubling Delhi's right-back Lalchhawnkima multiple times, and only his poor decision-making in the final third meant Pune failed to score in the first half. So troubled was Kima in that opening half that he even conceded a penalty  — one that Mohamed Sissoko missed  —  for a reckless tackle on Anibal Zurdo.
At times, the Stallions seemed to do everything right. From preventing Delhi from playing between the lines to dominating every defensive duel to attacking at pace, Pune played to the perfect blueprint. The only thing that lacked was their final touch.
With the home side's heads dropping following Sissoko's missed penalty, Delhi scored on the stroke of half-time, just as Chennaiyin did on Tuesday. On that occasion, the Stallions failed to come back into the game, resulting in a timid loss. There wasn't to be a repeat though, as a three-goal blitz in eight second-half minutes saw the Orange-Purples overturn their first half deficit. A brace from Zurdo sandwiched Sissoko's redemptive goal, as the 3–1 scoreline in the 63rd minute was the least the home side deserved for their endeavours.
With a two-goal cushion, the stage was set for a stroll to the finish line for Habas' men. But Delhi , who had overturned a 3–1 deficit to Mumbai City earlier in the season to secure a 3–3 draw , weren't the pushovers the 3–1 scoreline suggested. It soon became 3–2, as chaos ensued, and the game opened up. It was to Pune's credit that they never retreated into a defensive shell after the third goal. Parking the bus against better opponents is a favoured tactic, but the Stallions produced better than what Delhi did at the other end.
The crossbar denied Jonatan Lucca, while Poirei kept out Lenny Rodrigues's first time shot. Tension turned into confusion as the clock ticked down, and it only took Lenny's 93rd minute goal to calm Pune's nerves.
Delhi got a third goal in the 95th minute and threatened to spoil the home party, but the referee's final whistle put an end to what was like a sparring session between two boxers. It was a game full of drama, gripping with end to end action and lots of goals. For this ISL season that had faced quite a bit of stick for its multitude of low-scoring, boring games in the earlier rounds, the 4-3 result serves as a perfect advert.
Although defensive errors were in abundance from both sides, the home fans would barely complain. The seven-goal thriller compensated for a lack of goals at the Balewadi Stadium, where just ten goals were scored in six previous games. Pune City's return to the top four after briefly falling out points at the volatile nature of the league table. All eight teams have a chance to make it to the playoffs, and leaders Delhi aren't yet assured of their place in the knockouts. Pune City's third win in four matches has at least turned momentum in their favour.
The Stallions will hope to keep their good recent form going when they take on NorthEast United next Tuesday. They have been a mixed bag this season: From being abysmal one day to being defensively sound another day, they now have also shown their quality in attack in their latest win. It is their unpredictability that has shone through the most this season; whether that takes them to the playoffs remains to be seen.
Sports
Tomislav is SC East Bengal head coach Manuel 'Manolo' Diaz's second foreign signing.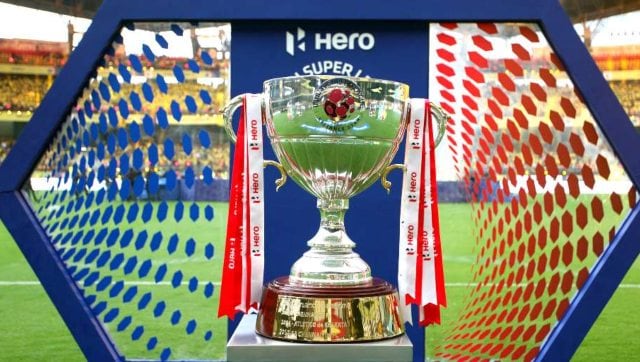 Sports
The 29-year-old has signed a contract that will run until the end of the 2021-22 season.
Sports
Stewart is freshly arriving from a Rangers squad that finished 2020-21 season unbeaten on its way to the Scottish top division title.